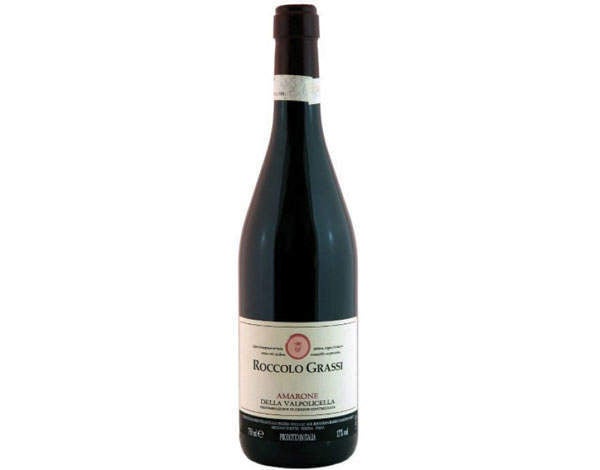 Any traveller in Italy knows what an ancient country it is. You can't wander down a street without stubbing your toe on an amphora; builders don't dig foundations (or don't report digging them) for fear of (being noticed by the authorities) discovering a Roman ruin.
And yet Italy has only just turned 150 years old. Its twenty regions retain their ancestral character — Piedmont belonged to the French; Lombardy to the Lombards; Sicily to everyone but notably the Arabs — and each invading people left their mark in the architecture, society, agronomy and cuisine.
Calabria was always hot, barren and poor; Emilia-Romagna always learned and fat; Rome the seat of the Papacy, power and corruption. And the Veneto (as the Venetian Republic) was an independent maritime superpower for over 1,000 years.
Read more on wine from Spear's
We Britons are gloriously familiar with the arrogance that remains when power has left. The globe was once pink, and we still believe our influence can be felt in its farthest reaches, just as an amputated limb might feel phantom pain.
So the Venetians, whose capital is little more than Disneyland set in authentic architecture and real pungent canals, and who remain among Italy's wealthiest, whose land is for the most part a bleak flood-plain good only for lettuces and rice, believe they are better than the rest. All of Italy suffers this illusion, but only in the Veneto do they take it to the extreme with a dangerously neo-fascist right-wing separatist movement — think Basques or Catalans with BNP politics.
Such arrogance and protectionism are ugly, but as roses are fertilised by horse shit, so are culture and food and wine nurtured by superiority and self-aggrandisement. Those who believe their traditions are strong keep them strong. Here we have waterfowl, an industry of eels and snapping shrimps and the divine molleche — soft-shell crabs the size of large house spiders.
We have the whitest of food (polenta bianca) and the blackest (spaghetti or risotto with cuttlefish ink). This is where pandoro lives, where all the forms of radicchio come from (Chioggia and Treviso and Castelfranco). The food is ethereal and gutsy and elegant and refined — and so too the wine.
Where else in the world would you find Garganega? How many us have heard of it? And yet it is the grape of Soave and some of the world's best dessert wines. Prosecco (now called Glera) and Raboso (the grape of rosé 'Prosecco') are grown here, and only here, and loved worldwide. Corvina, Corvinone, Rondinella, Molinara: obscure-sounding, but I can almost guarantee you've drunk them a hundred times. They are the grapes of Valpolicella and Amarone.
Spice of life
These wines in particular are fascinating — Valpolicella is super-light and fresh, Beaujolais for the Latins, while Amarone is probably the biggest, fattest, booziest table wine in existence. The stoic adherence to tradition yields such strength and regionally unique techniques — native-spring winemaking, I suppose.
The same grapes are manipulated for the different wines — grown for a higher yield, pressed fresh and bottled fast, they yield our light baby Valpolicella; more concentrated and barrel-aged, a richer, deeper Valpolicella Superiore; dried to raisins and pressed before complete fermentation, the unctuous Amarone; the same Amarone with fermentation stopped early, Recioto, just about the only red dessert wine I have time for; and Valpolicella filtered through the pomace (fermented pressings) of Amarone or Recioto yields Valpolicella Ripasso — all the complexity of Amarone without the kick.
That's not to say that traditionalism is all good. The Veneto is traditionally commercial, and as Soave and Valpolicella gained world renown (particularly in the 1980s), so production quantity skyrocketed and quality plummeted. So bad was the situation that some producers (including my hero, Anselmi) dropped the very appellations that had been created to protect production values, and they felt their reputations had been destroyed.
Today, it remains a lot easier to pick up a dreadful bottle of Veneto wine than a great one.But the greats are truly great, and on the opposite page are some of the best.
SPARKLING
Prosecco Bocca di Lupo NV
I can't be objective about this as, well, it's mine. It's made for us by Conte Collalto, who have been making exceptional Prosecco for centuries. Extremely well-balanced. The ginger and pear nose leads on to a fresh green apple and pear palate enlivened by a fine perlage. £15.40, Gelupo
Prosecco Sur Lie, Casa Coste Piane NV
If you don't mind popping open a crown closure (beer bottle cap), this is a delightful, quirky Prosecco from a small producer. It undergoes a second fermentation in the bottle and is left on its lees, yielding an appley, yeasty, cider-like Prosecco. What it lacks in refinement it makes up with roguish charm. £14.90, petershamcellar.com
WHITES
Gini Soave 'La Froscà' 2011
This is a clean, fresh and intensely mineral Soave, very ripe with an intense white peach character, tending to almond. It is the little sister of 'Salvarenza', which to purists might be too oaky, but to me is even more delightful. £130 in bond/case of twelve (La Froscà), £95 in bond/case of six (Salvarenza), both from justerini.com
<p> 
Soave 'La Rocca', Pieropan 2011 (pictured above)
Wonderfully beguiling nose — bitter almonds, white peaches, greengages and a hint of coffee and a very punchy, clinically integrated and soft-textured palate. Most of Pieropan's wines are to my mind overrated and overpriced. This one is inestimably yummy, and worth double its price tag. £19.58, Lea & Sandeman
REDS
Merlot delle Venezie 'Decima Aurea' 2008
Most merlot in the Veneto (and they do grow a lot) is light-bodied quaffing plonk, and very pleasant. This is the inverse — rich, full-bodied and very silky with dark berries and the smell of a freshly opened pack of cigarettes. £29.65, madaboutwines.co.uk
Amarone Roccolo Grassi 2008
Amarone is a dry red wine made from raisined red grapes. This one is massively full-bodied but smooth, ultra-supple and velvety with a nose of cherry, chocolate and Christmas spice lifted by roses and violets and an integrated, structured palate that somehow conceals the wine's massive 16.5 per cent alcohol level. It's hard to match with anything other than waterfowl or beef, and hard to find a better (or bigger) wine for love or money. £65, wineman.co.uk
Valpolicella (Ripasso) Secco-Bertani, Cavaliere Giovanni Batta Bertani 2010
In 1870, Bertani invented the ripasso method, where Valpolicella juice is passed through the grape pressings of raisined Recioto. Made near Verona from Corvina, Corvina Rizza and Corvinone, along with a few other random grapes. Quite lean, with oodles of red and dried fruits, cloves, tobacco and morello cherry. £23.50, Great Western Wine
DESSERT
I Capitelli, Anselmi 2008
Two selections of only the choicest bunches are dried. In November, showing evidence of botrytis, they are pressed and yield an elixir with an intense nose of mandarin marmalade, orange blossom and almond. It is a very, very sweet wine but with such piercingly intense acidity it has a deceptive lightness, with a long ethereal finish of vanilla. The wine is a tart, but a delicious one. £27.50, Great Western Wine. (San Vincenzo and Capitel Croce are both exceptional dry table wines from the same producer, also worth investigating.)
Recioto della Valpolicella 2007, Roccolo Grassi
Recioto is sweet wine made from the same grapes as dry table wine, only raisined. Roccolo Grassi's Recioto della Valpolicella is made from red grapes and so is itself red; it is intense and chocolatey with kirsch, prune, coffee and vanilla. It is excellent with chocolatey desserts or cheese, fuller-bodied and lower alcohol than a port. £26.99/375ml, strictlywine.co.uk