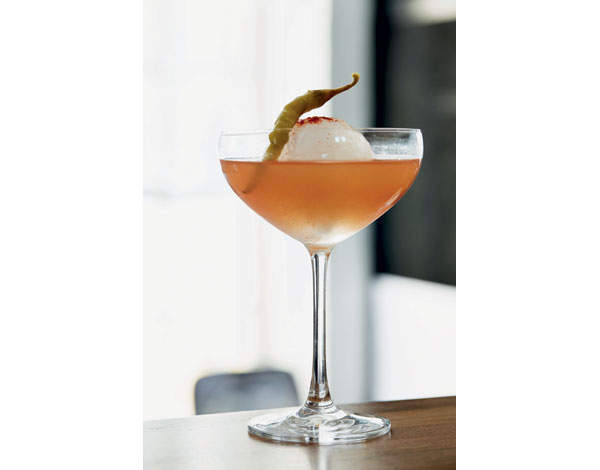 As he prepares to launch Hixter Bankside at the end of the month, Mark Hix has provided us with a cocktail recipe to try out before dinner this weekend or – if you need it – as a hair-of-the-dog brunch sharpener.
Bloody Hot Black Cow
I don't really like messing around with classic drinks like a Bloody Mary but sometimes a pre-dinner drink requires a lighter touch so you can fit a second one in! How much heat you want in this drink is up to you, so feel free to spice it up with more chillies and Tabasco.
400-500ml good-quality canned or chilled tomato juice
6 whole pickled chillies (guindillas are best)
150-250ml Black Cow vodka
A few drops of Tabasco sauce
A couple of good pinches of sweet Spanish paprika
Serves four
Pour the tomato juice into a muslin-lined sieve set over a large bowl or a jelly bag. Transfer to the fridge and leave overnight to strain and extract a clear juice. Gently squeeze the sieve if you want to add a little of the pulp's colour to the clear juice.
Use a pestle and mortar or the end of a rolling pin to bash up two of the chillies, then add to a jug with the vodka, Tabasco and strained tomato juice and mix together well.
Place one ice sphere or cube into four chilled martini glasses and sprinkle the ice with the paprika. Strain the liquid into the glasses, garnish each with a whole chilli and serve.