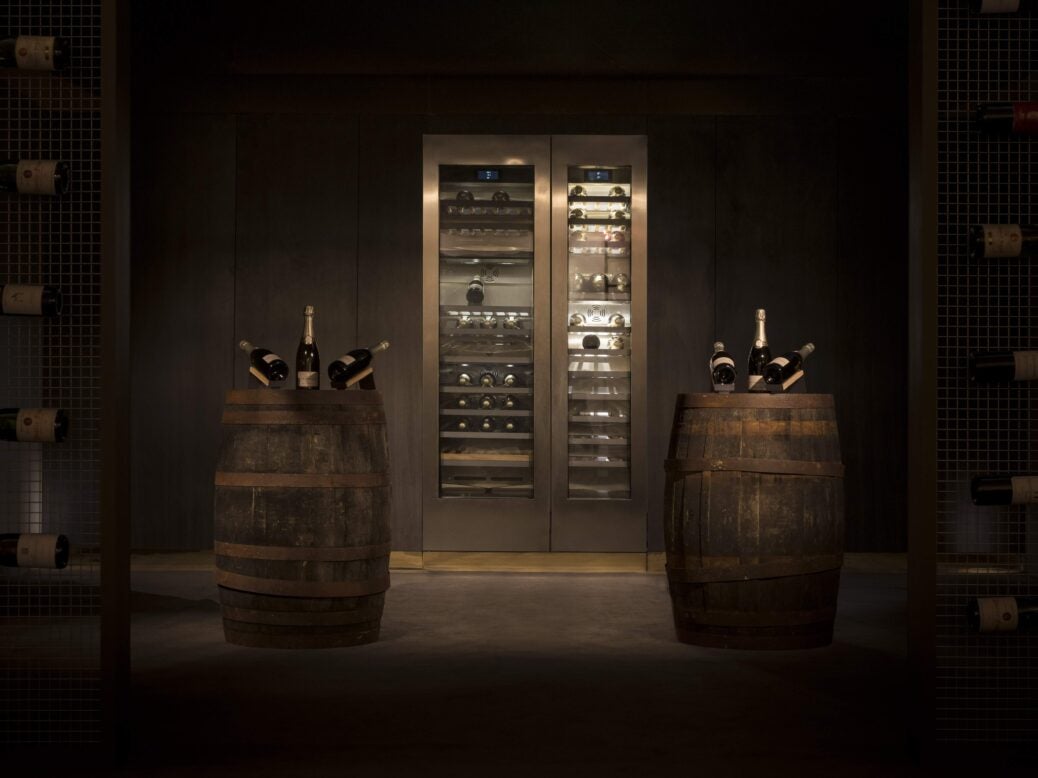 Inspired by grand architectural structures, the new Vario cooling 400 series has been created for those who appreciate aesthetically advanced design. Combining a modular configuration with the smooth lines of seamless integration, these sculptural appliances redefine the landscape of the functional kitchen.
The Vario wine climate cabinets 400 series take inspiration from the oak barrels used to age wine. Oak and dark anthracite aluminium bottle trays fully extend on telescopic rails to provide gentle support for the wine. Further safeguards are provided by the cabinet's low vibration, humidity regulation, and the activated charcoal air filter which protects the wine from odour contamination.
Up to three independently controlled climate zones can also be adjusted via the newly installed intuitive TFT display. This means part of your wine collection can be stored in cellar-like conditions, while bottles that should be enjoyed now can be served on demand. Additionally, Gaggenau has further enhanced the Vario wine climate cabinets 400 series to include five preset lighting scenarios, perfect for showcasing prized collections that deserve to be admired.