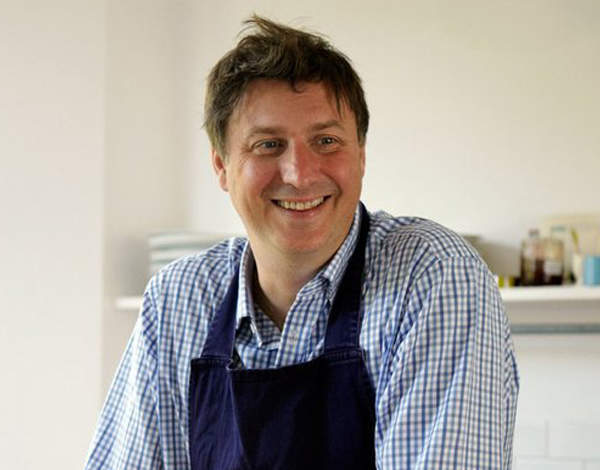 Every family has their own way of doing things at Christmas from how early or late the tree goes up to the rules and regulations of present opening on the big day. As everyone knows, Christmas traditions don't stop at the stockings, though food is central to the whole festive period.
Read more on food and wine from Spear's
While some people might like to snack on gingerbread with blue cheese – despite my protestations, I am assured this is a great combination – others have a thing for mince pies, cranberry sauce or roast ham. To give you a little insight into Christmas in the Spear's camp we have asked some of our foodie friends – and a few of the Spear's team – to reveal their Christmas food traditions or tell us what they couldn't live without over the festive season, and here are the results. Enjoy!
James Ramsden
I imagine in most homes there is at least one dish whose absence at Christmas would incite nothing short of a riot. For us it's mum's, or more accurately her mum's, scalloped corn – sweetcorn baked in a cheese sauce. It is phenomenally good and it wouldn't be Christmas without it. Which is why I plan to inflict it on my in-laws this year.
Lucas Hollweg (pictured below)
I've tried to introduce the occasional goose in recent years, but we're actually quite trad in my family – turkey, Christmas pudding, brandy butter. Red cabbage is non-negotiable. Part of my heritage is German and my sister has preserved the tradition of making a Bunter Teller – literally colourful plate – to put in everyone's bedroom. The plates are piled with German gingerbread and Lebkuchen, as well as brightly wrapped sweets and gold coins. It gives you something extra to nibble if you happen not to feel sufficiently stuffed at bedtime.
Mark Hix
I'm a slightly non-Christmas conformist when it comes to tradition. I like turkey when it's perfectly cooked but often it's not so I tend to cook a suckling pig or a selection of small game birds on Christmas Day with all the traditional trimmings. I must say you can't beat a good prawn cocktail to start with and when it comes to pudding I do like a well-made Christmas pudding but would be perfectly happy with chocolate mousse or floating islands with festive flavours like chestnuts and cranberries.
Tom Aikens (pictured top)
Our family tradition is to have Christmas Pudding with a hot roux-based sauce which is sweetened with rum and vanilla. I like to prepare the dish a month or two ahead of Christmas Day so the flavours have time to develop.
On Christmas morning, I'll prepare a hearty English breakfast so that I'm ready for a full day of cooking. The side dishes will depend on what we are eating for the main and I haven't decided if I'll be doing ham or turkey this year! I'm a big advocate of using seasonal ingredients so usually it will be something like a nice mashed root vegetable or roast parsnips with bacon.
Adam Dant
Having spent an amazing Christmas in Rome, I won't be doing without an oven again at Christmas. The oven our landlady had promised turned out to be a snazzy Italian sandwich grill. Fortunately a kind ex-pat English lady I'd met at the butchers had already offered to cook my bird prior to hers on Christmas Eve. That is how I ended up running through the snaking backstreets by Piazza Navona at 3am in a torrential rainstorm wheeling a huge turkey wrapped in blankets strapped into my daughter's pushchair. Turns out the Italians don't even like turkey.
Spear's Giulia Cambieri
Like many other families in Italy, mine eats tortellini on Christmas Day (and don't you worry, like many other families in Italy, they come before and after plenty of other food).
The best tortellini are still handmade in Bologna, a town my father often goes to for work. When he does, in the weeks before the holidays, he makes sure to stop by Amadeo Ceccarelli, a small deli in Via Ugo Bassi, to buy plenty of these fresh and delicious 'belly buttons'.
Small as a two pence coin and filled with pork, veal, prosciutto and mortadella, the tortellini spend a few weeks in our freezer before being cooked in an amber-coloured capon broth, which is more delicate and intense than a chicken broth. More than panettone and pandoro – two cakes I guiltily indulge on during the entire festive season – tortellini is what Christmas Day tastes like to me.