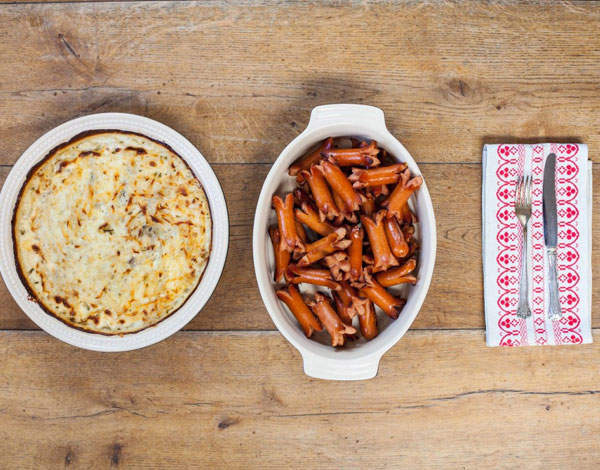 Now that December is in full swing you are officially allowed to embrace Christmas. That means it is time to treat yourself (and your loved ones too etc etc). So, in the spirit of giving here are a few suggestions for festive treats as we approach the second Sunday of Advent.
TOAST
You could buy this for someone but the likely scenario here is that when it arrives you'll decide to keep it for yourself. TOAST is a new annual publication produced independently by founders Miranda York and Sarah Chamberlain that looks at the world of food. As they say 'the world of food is a big place. It's not just about the hottest restaurant or recurrent seasonal recipe. It's about the details, the people, the stories, and the big ideas.'
This is a beautifully produced magazine with wonderful illustrations and photography, the best of British food writing and timeless themes and articles that you can return to time and again. Is there anything nicer than 'a celebration of food and ideas'? I think not
TRUFFLES
As the white truffle season comes to an end make the most of it and splurge on a little of one of, in my opinion, the world's most wonderful ingredients. You'll still find white truffle on the menu in a few places including the Dorchester, where they have a special white truffle menu on in The Promenade restaurant until the middle of this month. Prices start at £28 with an additional gram costing you an extra £20.
For something a little more affordable you could also try Bibendum, where they will be offering a few different dishes on their lunch and dinner menu for as long as the season lasts, truffles will be served at the table and priced at £8 per gram.
If you want something to go, who doesn't want some truffle on the tube, Harrods have just launched a new truffle shop where you can pick up ready-made dishes – from a black macaroon with truffle-infused dulce de leche to a make your own truffle pasta kit. The second option is more one for when you get home perhaps. As far as indulgences go truffles are up there on the list.
Bibendum | The Dorchester | Harrods
POP-UPS
Pop-ups are no longer seasonal it seems but rather a perennial fixture on the food scene. You will never struggle to find one at any time of year but, as it is Christmas, I don't mind indulging in even more slightly frivolous fun. There are plenty of options to choose from – Dram & Smoke's Scottish pop up in London Bridge, Le Chalet from Q Grill (helpfully atop Selfridges for when you are simply done with all the shopping) and then there are the ever increasing number of Scandinavian delights from the Swedish Christmas pop up in Farringdon by Skandilicious (hence photos) to Nordic Yulefest in Shoreditch, which offers 'unbridled tomfoolery'. Golly.
Whichever you do choose I advise you stay away from the Coq d'Argent rooftop chalet experience if you're after something delightfully festive. This is more Wolf of Wallstreet with tinsel than charming alpine village.