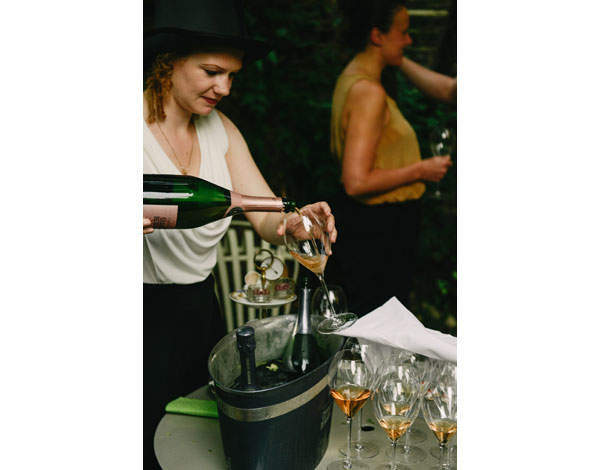 Everyone loves a roguish dandy, and 'Champagne Charlie' was no exception. Spear's recently attended a tasting of Charles Heidsieck's fine wines at 40 Winks in East London, where we were treated to an evening of story telling. The most interesting of all of the stories, luckily for the champagne brand, was the true story of how Charles Heidsieck Champagne came to be.
Son of Charles-Henri, who sold champagne to Napoleon and the Tsars, swashbuckling Charles-Camille Heidsieck conquered the nascent American market in the 19th century with his showmanship, earning him the nickname 'Champagne Charlie' in the process.
Liberty Wines' Tori Eeles, whose charm is matched only by her knowledge, explained each of the wines to us. We started with the Brut Reserve: The initial taste is one of smoothness that leads to a soft, almost tropical fruitiness. It's very refreshing compared to many more well-known champagnes.
I also found a cheeky jammyness in the finish that compels you to offer your soon empty glass for a top-up in the same way a biscuit tin raid absolves repeat offences on the basis you're already guilty. It's a subtle drop that I assume comes from its three-year ageing and 40 per cent vintage composition.
Heidsieck claim this subtleness as their house style, ensured by their deep, cool thousand-year-old cellars. However, the Rosé is altogether lighter and more florid. Enticingly there are pricks of warm spices – cinnamon and nutmeg that lead to a sweet peachiness. For me the bubbles seemed slower, which encouraged an aftertaste of strawberry jam as well as softer, more autumnal berries. It was a very drinkable wine, which adds to the happy informality of these champagnes – plus it was sunny so rosé was always going to be a good idea.
Eeles placed the final champagne, suitably named Blanc des Millenaires, initially in a glass, and then in a lyre-like decanter. This champagne, like all good champagne, would complement any occasion. It is a rich wine and although I struggled to identify individual flavour notes there's genuinely something magical here.
The good people at Heidsieck, led by Régis Camus, use only chardonnay grapes and something called 'malolactic fermentation' to create this wine, softening the natural acidity. When you decant the champagne the bubbles are greatly reduced, creating an honest, juicer wine that is no less intriguing. There is a long finish of dried fruit and a feeling of warmth, so if you don't miss the sparkle this is a great way to try a brilliant champagne.
Exciting stories aside, Charles Heidsieck champagnes are interesting and enjoyable. They, much like their creator, deserve to have their place at the party as the disruptive, but secretly loved, rake.