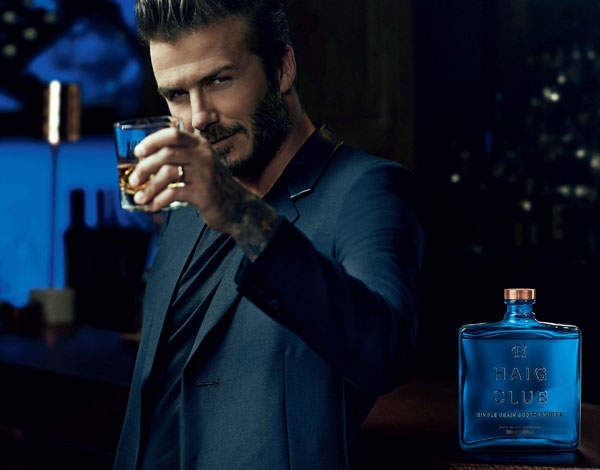 The world of whisky is maturing as no-age-labelling and celebrity endorsement change the face of single malt. The rising popularity of whisky, particularly in the Far East, has meant that age-dated supply cannot keep up with growing demand, forcing the likes of Glenmorangie and Ardmore to expand their offering beyond the twelve-, fifteen-, eighteen-year norm – and to much success. What initially started as an experiment is fast becoming industry standard.
Distilleries are keen to move away from poor industry understanding that allows most people to believe age is a definitive determinant of quality. The reality is clearly more complex, and by avoiding the rigidity of age-labelling, producers can in theory be more flexible with their casks, their products and ultimately gives greater diversity in offering. This is seen most successfully in the new Macallan sherry casks – Gold, Amber and Sienna – where colour, rather than age, denotes the differences in taste, and most importantly, quality.
However, age gives certainty, and many are unsure about the changes, leading the remaining well-respected, older single malts to rocket up in value, a sixteen-year old Mortlach the prime example, almost doubling in price over the past few years. Increasing whisky speculation has also increased the values of investment grade bottles, leading the Telegraph to describe whisky as 'the new liquid gold'.
These changes manifest in other ways too. Newest on the scene is Haig Club, created by Diageo in conjunction with David Beckham and impresario Simon Fuller. 'Working closely with Diageo, we look forward to collaborating on Haig Club, valuing and treasuring the Haig traditions while reinventing this whisky for years to come,' said Beckham.
This is not so much reinventing but in many ways repositioning whisky, commercially, towards the type of business model seen in luxury vodkas, where the likes of Roberto Cavalli and Puff Daddy have their own brands. Unsurprisingly, many in the industry have quipped that now they need to 'blend it like Beckham'.
If Angelina Jolie and Brad Pitt's Chateau Miraval Rosé can be launched to critical acclaim, Beckham's move into whisky is shrewd: a blockbuster name laying first pitch in a booming industry. Featuring a dark blue, sophisticated if squat bottle, the product has received warm reviews since its launch, particularly as the product was made in conjunction with Haig, a well respected distillery. It's safe to say that where David Beckham leads, others will follow.
With whisky growing in popularity and distilleries offering an ever increasing array of products, there is no better place to start than at the Capital Hotel, around the corner from Harrods in London.
This quaint and unassuming boutique hosts a whisky and cheese pairing at their bar, where the knowledgeable head barman tutors you through the history of whisky and how best to drink it when paired with cheeses – in the hotel's case, rare cheeses sourced specifically for the Michelin-starred kitchen. This is not only enjoyable, but also a wellspring of investment tips – and if the investment falls foul, at least you will have an enjoyable dram.