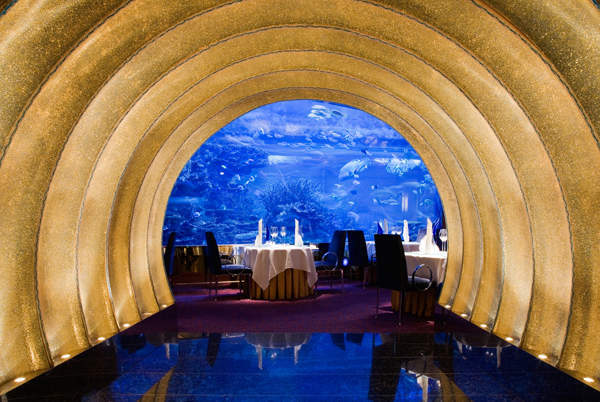 Whether you prefer French gourmet cooking, Asian fusion, Japanese or Mediterranean style, Dubai has the means to satisfy your appetite. Not to mention the added bonus of some of the most spectacularly bombastic dining venues in the world.
From sky high views to unique experiences and lavish ornamentation, Dubai's internationally tinged dining scene is as extravagant as its man-made islands and record-breaking skyscrapers.
Its position as an expanding market has attracted celebrity chef powerhouses such as Pierre Gagnaire and Nobu Matsuhisa and legions of highly respected fine dining chains including Hakkasan, The Ivy, La Petite Maison and Royal China.
Now, homegrown venues such as Tomo at Raffles Dubai and Table 9 By Nick and Scott – which replaced Verre by Gordon Ramsay – are beginning to crop up as Dubai slowly begins to develop its own culinary identity. But in the absence of Michelin Guide ratings, locals and tourists alike know that their safest bet is still with names and reputation they can trust.
That's why we've compiled a guide to some of the very best restaurants in a city that, much like its inhabitants, knows how to have a good time.
Read on to discover 10 of the Best Restaurants in Dubai.