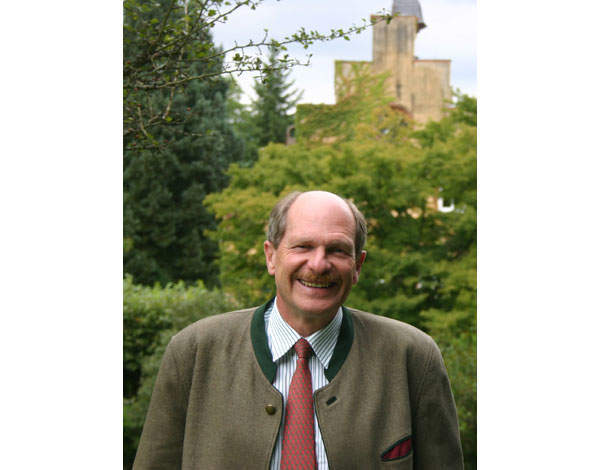 Julian Campbell of Justerini & Brooks visits Germany's grand estates and new domaines searching for the best new wines to invest in. Prost! '
Julian Campbell, a buyer at Justerini & Brooks, has just come back from a trip around Germany looking for the best new wines to invest in. During his travels he kept a diary of his thoughts and visits for Spear's – from visiting grand estates to exciting new domaines.
German wine has much more to offer than Liebfraumilch and could represent one of the best investments you can make this year.
'
May 2014
Day 1
Touch down at Luxembourg Airport and I'm heading for Eitelsbach. I'm in Germany to taste the 2013s, my first look at this vintage from our current producers and others.
Rivers are key to Germany's wine regions and most are named simply after the river that snakes through the valley – Mosel, Saar, Rheingau, Nahe. Reflection from the water counts double and late ripening Riesling needs all the light it can get.
The Ruwer, a tributary off the great Mosel river, is home to Dr Carl von Schubert's Maximin Grunhaus (pictured below) estate. He is as welcoming as ever, despite producing his smallest crop since 1980. They have an adage at Grunhaus "you leave the problems in the vineyard", and discarding unripe grapes was the primary reason yields were so tiny.
The quality of the great blue slate Abstberg site is clear. The wines are delicately herbal and nuanced, with moreish, open fruit profiles. After the tasting we lunch on white asparagus and wild boar while taking a look at a glass of something a little older… it is good to be back in Germany.
'
Day 2
I'm in a new region, the Nahe, south east of the Ruwer and a patchwork quilt of differing exposures, soils and microclimates. I'm visiting Helmut Donnhoff's eponymous estate, which has one of the most consistent and site-specifically diverse ranges I know. The top wines are brilliant and I taste none of the oft-reported problems of aggressive acidity here.
My next appointment with Frank at Emrich Schonleber confirms that great winemakers have made some extremely good wines this year. Mineral, savoury and high in acid and extract, they should age well. They remind Frank of the 04s and to prove it he opens a Halengerg Grosse Gewachs 04. It is monumental. Broad, complex, rich in flavour, detailed and light as a feather. When people see just how well these great dry wines age, there could be a stampede.
'
Day 3
The day starts with Andreas Spreitzer (pictured below with brother Bernd). Here is a domain that is going places. Their wines, all from vines in and around Oestrich, are pure sunshine. Their work is concentrated in the vineyard, and it shows. A lot of energy is spent leaf pulling early in the season, which they explained does two things.
It slows maturity, so in early October their Oeschle levels are a few degrees lower, and allows air to circulate among the bunches which makes for a healthy vineyard. This is a brilliant set of 13s that shows great composure, harmony, balance and sunshine. Bravo!
Half way through the trip and I am starting to formulate some key points:
2013 is a thought provoking vintage. It will make demands of the taster, and repay studied investigation.
There is nowhere for vintners to hide, balance had to be sought from the start of the season.
The coolest sites often come across as just that, cool. Many drift into edgy, potentially rather nervous wines.
Where growers have put in the work during the growing season, it shows.
Extract and complex minerality are the saving graces in 2013.
The best of 2013 will last long and rival some of the greatest recent vintages.
German phone signals, particularly in winemaking villages, are terrible.
Driving in Germany is a joy.
German bread is hard to beat.
'
Days 4 and 5
I'm in the Mosel, to many the region that produces the essence of great German Riesling.
Here the vintage was perhaps even more difficult than elsewhere. At the start of October growers were expecting the worst. They didn't have ripeness, acidities were high and the weather looked dire. In the middle of October rain followed warmth in cycles and Botrytis, the Noble Rot, took hold.
The race, quite suddenly, was on. "You didn't have time to stop and think" was something I heard time and again. Experience, intimate knowledge of one's vineyards and the wherewithal to make precise picking decisions was crucial. You had to wait for ripeness, but every day meant more shrivelled grapes with less juice.
Those who got this year right have made stunning wines and I tasted brilliance in varying styles at Schloss Lieser, JJ Prum and Fritz Haag, some of the region's greatest names.
As my week draws to an end I find myself thirsty for more of these great wines. Grand Cru dry Riesling wines, those titled Grosse Gewachs remain under the radar, yet age spectacularly. At the fruity 'fruchtig' end of the spectrum, Kabinetts, Spatlese, Auslese and so on, the propensity for ageing rises exponentially. Sweetness and acidity act as wonderful preservatives, and Riesling provides both in spades.
Riesling from Germany achieves a balance between intensity, delicacy, freshness and flavour that is found in no other bottle. It could be the best value investment you make in your future drinking pleasure.