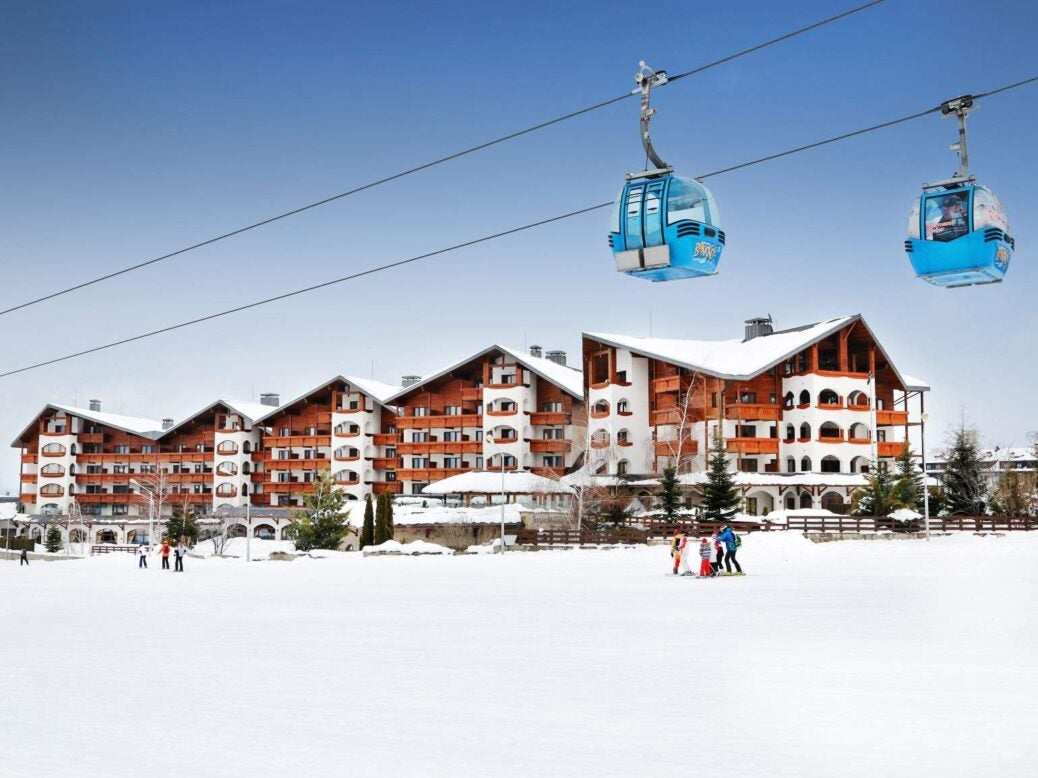 A culinary event unlike anything Bulgaria has seen before takes place on 20 and 21 March 2020
Kempinski Hotel Grand Arena Bansko will surprise gourmet lovers with a culinary event unlike Bulgaria has ever seen before at the fine dining Come Prima Restaurant on 20 and 21 March 2020. Five legendary chefs with a total of nine Michelin stars will show their passion and put on an incredible cooking show in the open kitchen of the Mediterranean restaurant of the deluxe hotel in the Bulgarian mountains.
The top chefs will be serving an exquisite six-course menu on both Friday and Saturday nights. Each of the five chefs will prepare one course and one course will be created by all the chefs combined. The dinners will be paired with top French and Italian wines and champagnes courtesy of long-time hotel partner BNK company, a local market leader and importer of Europe's most valuable brands. At lunch on 21 March the chefs will demonstrate their master skills in the VIP Room restaurant located on Bundersihka polyana next to the ski slopes.
The fantastic five includes French master chefs Jacques Pourcel, Thierry Drapeau, Joël Césari, Jean-Baptiste Natalie and Spanish chef Sergi Arola.
Pourcel is a chef who likes to get things moving. Audacious, he is a man of words. The famous restaurant of the Pourcel brothers, Le Jardin des Sens, has three Michelin stars. Purveyors of Mediterranean tastes and emotions and creators of concepts, they do not claim any influences and like to share their passion.
Originally from Vendée, Drapeau's cuisine mixes flavours from the regions of France he visited during his career.  Thierry knows how to seduce with a beautiful, rich and inventive local cuisine served in his two-Michelin-star restaurant and hotel in St-Sulpice-le-Verdon.
Executive chef and owner of the Michelin-starred La Chaumière hotel-restaurant in Dole, Césari's cooking combines traditional produce with a modern style. He cultivates the unconventional and carefully designs each plate. Chef Césari chooses the best products for his customers, not only from Jura, but from around the world.
With solid international experience and some impressive references, Natalie became the youngest chef to be awarded a Michelin star for his restaurant Hostellerie La Montagne in Colombey-les-Deux-Églises. His signature style is inspired by wild flavours. His vocation in life: tastes storyteller.
Renowned for the creative cuisine at his restaurant 'LAB By Sergi Arola' in Sintra, Arola stands out in the culinary scene thanks to his passion for music. Guitarist in a Spanish rock group, he's also known as a 'rock-star chef'.
In addition to this outstanding event, the hotel will continue its culinary tradition of organising themed dinners at the Mediterranean restaurant Come Prima, dedicated to different national cuisines. The concept of culinary travel around the world was launched a year and a half ago, and so far the hotel has pleased its guests with the tastes of Tuscany, France, Spain, Switzerland, Sardinia, Russia, Bulgaria, Malta, Provence and Japan. The culinary magic continues with a seafood themed dinner on 22 February, followed by a modern Bulgarian night on 7 March.
About Kempinski Hotel Grand Arena Bansko: Being the only ski-in and ski-out hotel in the area, Kempinski Hotel Grand Arena Bansko is located in the very heart of the most popular and vibrant winter resort in the Balkans – Bansko, right across from the Gondola lift station, which gives access to 75 km of ski runs groomed at a high international level, suitable for all skiers, from complete beginners to advanced ones. The luxury hotel is the only international branded winter resort in this part of the Balkans and is open year-round. It features 157 Alpine-style rooms, including 26 suites and an exclusive Presidential Suite, fully renovated Kempinski The Spa with brand new and unique thermal facilities, four conference rooms and eight restaurants and bars with spectacular views of the majestic Pirin Mountains. Graced with European flair, the hotel grants the ultimate Kempinski ski, gourmet and spa experience.
About Kempinski: Created in 1897, Kempinski Hotels is Europe's oldest luxury hotel group. Kempinski's rich heritage of impeccable personal service and superb hospitality is complemented by the exclusivity and individuality of its properties. Kempinski now manages a portfolio of 78 five-star hotels and residences in 34 countries and continues to add new properties in Europe, the Middle East, Africa, Asia and the Americas. Each one reflects the strength and success of the Kempinski brand without losing sight of its heritage. The portfolio comprises historic landmark properties, award-winning urban lifestyle hotels, outstanding resorts and prestigious residences. Each one is imbued with the quality guests have come to expect from Kempinski while embracing the cultural traditions of its location. Kempinski is a founding member of the Global Hotel Alliance (GHA), the world's largest alliance of independent hotel brands.