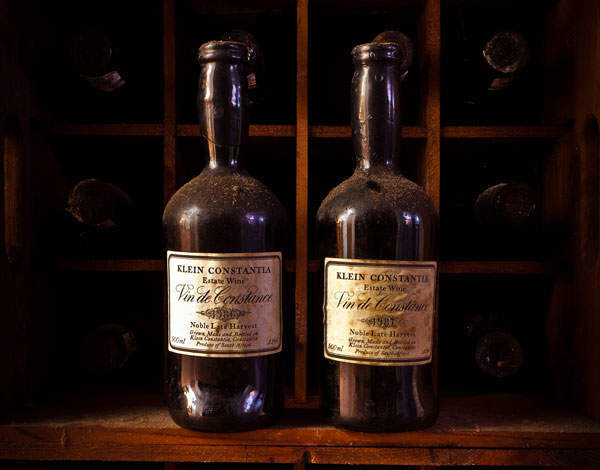 We've finally escaped January so it is now the time to start ramping up the enjoyment factor in our lives – it was a long and very bleak month after all.
One way you might want to do that is with some so-rare-and-wonderful-they-are-usually-inaccessible wines paired with some one off dinners, genuinely not for purchase experiences and treats.
Yes, it sounds a little far fetched but the Cape Wine Auction can provide all of those things. For the second year South Africa's premier wine families and estates – plus Richard Branson – have come together to donate 34 lots, which you can bid on next weekend, 13th and 14th February. Don't fear, you don't have to be in South Africa to take part, you can bid online at any point and online bidding is open now should you wish to have a little Friday afternoon excitement.
For those interested in beautiful sweet wines, the Klein Constantia – you might remember that Giulia Cambieri visited them last year – lot comprises of an incredible and very rare collection of 24 vintages of Vin de Constance (1986-2011, excluding 2003 & 2010). In addition you will get a one night stay for eight people in the majestic, newly renovated private homestead of Klein Constantia complete with dinner for eight, prepared by Chef Scot Kirton from the world-renowned La Colombe.
For a slightly more diverse selection you could try the Hamilton Russell lot, which combines a specially bottled five-litre Hamilton Russell Vineyards Pinot Noir 2014, twelve bottles of Hamilton Russell Vineyards Extra Virgin Olive Oil 2014, two cases of Hamilton Russell Vineyards Pinot Noir vertical 2005 – 2009, some interactive cooking with Olive Hamilton Russell and two signed copies of Olive Hamilton Russell's book "A Year on a Cape Wine Estate – Entertaining on Hamilton Russell Vineyards".
Oh, and also a private cellar tour and vertical tasting with Anthony Hamilton Russell, a night for two couples at Grootbos Private nature Reserve and an original art piece by Arabella Caccia. That is one lot servicing several interests.
Naturally, Branson's lot includes return flights too.
This isn't just a lovely excuse for indulging your passions, there is a more serious point to the whole event. It was set up last year to support education in the wine lands of South Africa where the wine industry is becoming an ever more important employer. The 5 trustees of the auction include Michael Jordaan, Chairman of Wines of South Africa and recipient of the CNBC Africa Business Leader of the Year (South Africa) and Wendy Applebaum one of the Leading Female Entrepreneurs of the World. All proceeds from the auction will go to a selection of 13 charities which concentrate on education, these include; Mad Charity, the Pebbles Project, the Maranatha Trust and Hope Through Action.
It is a wonderful event with an excellent cause and for those who are looking to brighten up the gloomy month of February – and have some cash to splash – this could be just the thing.