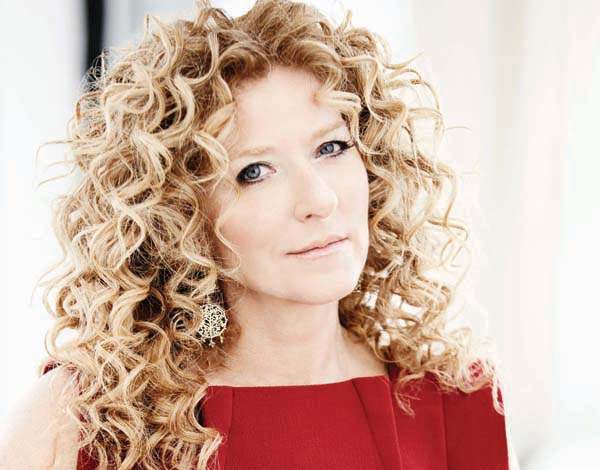 Forty years ago, I was doing my first design job; I was sixteen and designing the kitchen of one of my father's friends, but it was horrible because he was a complete alcoholic, and so was the builder. Everything ended up being hung upside-down! It didn't put me off, though: next came the house of a racing driver, and it grew from there.
I was completely self-taught, going on taste, instinct and (gradually) experience. To celebrate four decades of designing, I'm having a fabulous retrospective to tell my story with images, text and interactive features. It will have everything from photos of my first work to letters I've received from the Royal family (the sort of thing designers normally advise you to put in the loo!).
It's strange looking back, because as much as I may have changed design, design has changed me too. Every time you design something you draw on the emotions, influences and inspirations you are feeling at that particular time, so it's moving to look back at all these moments and remember who you were.
I have never really been a dog person, so when my stepdaughter asked us to look after her huge Newfoundland, I was apprehensive to say the least. Nevertheless, we said yes and ended up completely falling in love with her, the soppiest, most adorable dog. There is a lot to be said for having a pet, as it makes you change your routine and forces you to stop, relax, walk and just be. The downsides are, of course, the mud, the drooling and the endless black hair, which are far from ideal in my neutral interiors.
In business, women are often underestimated and have to work harder than men, their skills overlooked because of their sex.
I think women's sensitivity, instincts and ability to communicate and listen serve us well in business. Women often approach situations from a different angle to men, and come at business from the left side.
Confidence is key, and something which many women lack in business. This is why I support causes that empower women. I was involved in a stimulating and emotional event at my old school, Queen's Gate in South Kensington, as part of their Inspiring Women Series, where women from different walks of life shared their experiences with the women of the next generation.
I can't wait to move into my new home in West London as it is the most amazing space I will ever have lived in. I was itching to design a new project for myself because I have a signature style that people look for when they come to me, but when designing my home I have free rein.
Every aspect of the house has been designed to trigger all the senses and make it seem totally new and engaging. Each light, piece of furniture and tiny detail has been produced by artisans from the UK and around the world, and the explosion of tastes will be mind-blowing — like the best noodle soup in Shanghai. I lie awake at night walking around the space in my head, moving items from one room to another as if I am playing a game of cards. Most people count sheep to go to sleep!
Speaking of Shanghai, I was recently there as an ambassador for the GREAT campaign, which promotes Britain abroad, and I loved exploring the city's inspiring markets and streets.
That GREAT trip allowed me to spend time with my friend and fellow ambassador Jo Malone, and to meet HRH Prince William, who was hosting a dinner as part of the GREAT Festival of Creativity out there. That was a true honour, and I was able to speak to him about design and how wonderful Britain is at it.
I think I've been successful in Asia for several reasons. I'm known for my East-meets-West design ethos and this really taps into something there because they want to honour their past and they appreciate the clean lines, balance and simplicity of their inherited design, but they also really like the luxurious, Western elegance that I bring to the table.
Designing is amazing because whatever you design, you are going inside someone's head and making their dreams a reality.