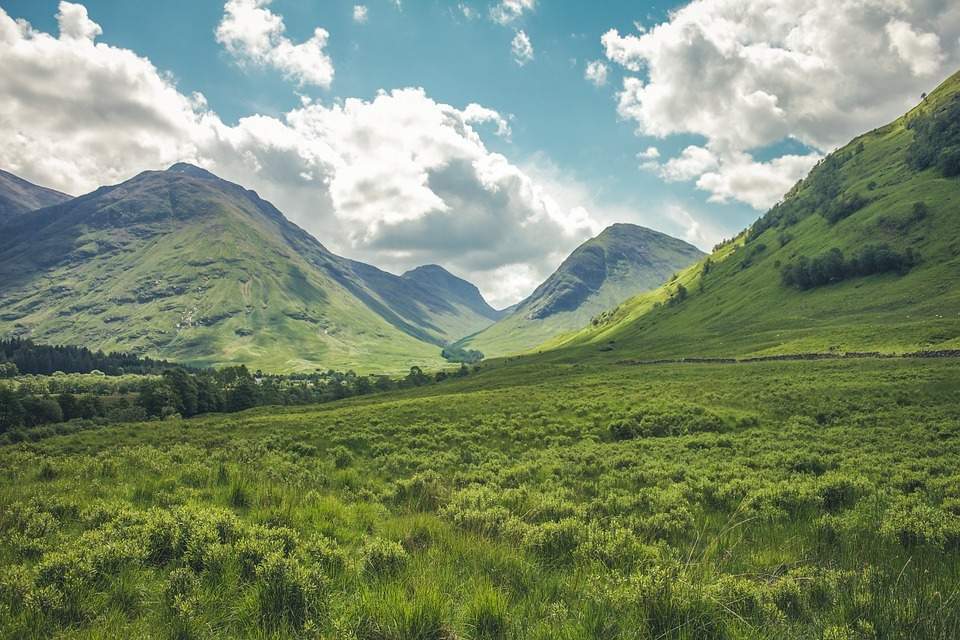 The countryside is in high demand – but does it really offer the peaceful escape and privacy that many of us imagine, asks Clive Aslet
Peace and Quiet. According to Nick Ashe, one of the founders of the search company Property Vision, that's what everyone wants when they buy a country house. Oh, how elusive it is, though.
Even the countryside is, like Prospero's isle in The Tempest, 'full of noises, strange sounds', if not always 'sweet melodies'. There are dogs, sheep, church bells, tractors, roads, clay pigeon shoots, aeroplanes. Folk who have previously lived in town, cheek by jowl with their neighbours and bombarded by street noises day and night, find even the mildest aural intrusion to be quite unacceptable in the country.
Disappointment beckons. You can blot out an eyesore by planting hedges, but only sound-cancelling headphones kill noise. And frankly one doesn't always want to wear them when pruning the roses. The problem is one of expectations.
Strangely, as the world gets more crowded and privacy more difficult to find, we have turned it into practically a fetish. Home should be a place of separation, where we can live in isolation from the rest of humanity. People want large amounts of personal space; they aren't so keen on employing the staff who are necessary to look after it.
Nobody stays in a hotel without an en suite. Owners of country houses are reluctant to expose their guests to a pad down the corridor to a distant bathroom – although this would have been par for the course during the Edwardian period. There were so few bathrooms that ladies sent their maids to reserve their place in the aristocratic queue.
Traditionally, boarding schools were meant to be bracing: now, communal dormitories are regarded as primitive. This is all a recent phenomenon. Privacy, as we would understand it, barely existed in previous ages. The concept was virtually unknown in the Middle Ages. People routinely slept in the same room as strangers, possibly sharing a bed.
Before the concept of the corridor developed in royal houses in the 14th century, it was only possible to reach a distant room by going through other ones – and interrupting whatever activity was taking place there. Gardens (enclosed) were attractive because they offered a degree of escape.
But when Chaucer describes characters copulating in trees, it was not only a reference to the Tree of Knowledge in the Garden of Eden; there were very few places where congress could take place out of the general eye.
In the Victorian period, the lady of one large house began an investigation to discover how it was possible that a maid-servant had been made pregnant by a footman, given that the lives of the sexes in her employ were strictly segregated. It turned out that the act had taken place behind a curtain during a Christmas dance.
Pack it in
In the 1930s, football matches, the cinema and seaside holidays were mass entertainment; you participated as one of a crowd. You may have lived in the same house as other generations of your family. It was only after the Second World War and the expansion of the universities that it became commonplace to leave home before getting married.
One reason that Eastern Europeans have been so successful in London and elsewhere is that they're prepared to cram into shared accommodation. That isn't acceptable to most Brits. There may be noise in the country, but there's also more space.
And it remains popular. Prime central London house prices are 20 per cent off their 2014 peak: Europeans now prefer to rent, if they're expecting to be here for a few years, and sit out the Brexit uncertainty.
But the country market has held up. At the top end, the Chinese have started to show interest; recently there have been a couple of big sales to Chinese buyers, half an hour from Heathrow. Downton Abbey, a big hit in China, has helped.
Real country dwellers know that life isn't exactly as depicted in that ineffable series. One to whom I talked earlier this year was speculating, in a scientific way, about the best means to bring down a drone. He said his life was being plagued by them. Drone shooting: will it become a new country sport?
Clive Aslet is a former editor of Country Life magazine
This article first appeared in issue 69 of Spear's magazine, available on newsstands now. Click here to buy and subscribe
Image: Pixabay
Read more: