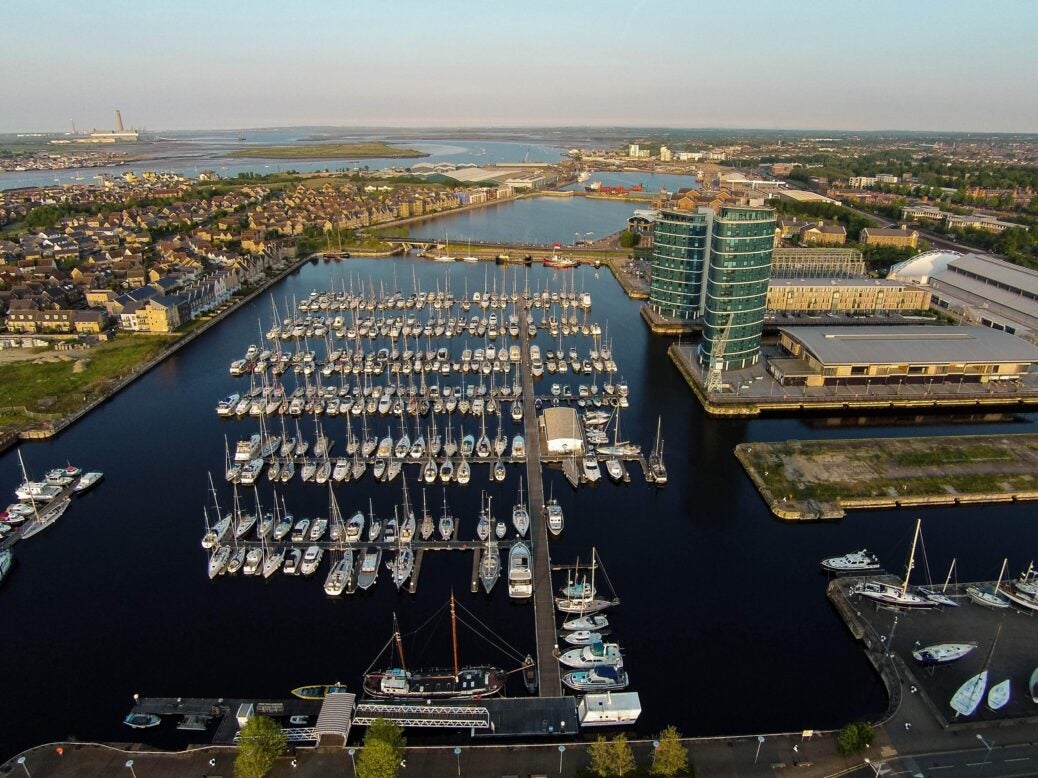 From the Hebrides to Kent, enterprising distilleries are boosting local economies and providing us with spectacular spirits, writes Clive Aslet
Eight years ago, I visited an Englishman who had acquired a defunct Victorian distillery on Islay. To those who love Islay's wet bonfire style of whisky, smelling thickly of peat, this seemed an almost indecently agreeable way of blowing a few grand – at least he hadn't bought a powerful motorbike. As midlife crises go, it was not only harmless but, as I discovered when I met him, slightly self-mortifying.
Islay, for a déraciné Sassenach, had, quite literally, its limits, being a small island and (in the way of islands) entirely surrounded by sea. There was a restricted choice of voices in the pub, all of them Scottish. To make things worse, Islay was suffering an uncharacteristic period of drought. It hadn't rained for six weeks.
This was a serious matter, since his was the only distillery that used local water throughout the process of whisky-making, not simply to make the spirit but also dilute it to the legal requirement afterwards. These days, as I found on a recent visit, Islay is booming.
One of its problems – nice to have, for a remote community – is full employment. I was told this by Gordon Campbell Gray, who has just opened the Machrie, a hotel that does succeed in employing a large proportion of local people, but has difficulty in doing so. Bruichladdich, the distillery I had gone to see in 2010, was bought by Rémy Cointreau for £58 million two years later, making the owner's apparent act of folly seem sensible enough.
Since then, other distilleries have opened; there are now a dozen, with rumours of another two in the offing. Asia is a big market. So why doesn't everyone rush to Islay? The answer appears when you look at property websites. You might find a wind-blown cottage, but probably not a gentleman's residence. There are spectacular views over the marshes, with maybe a couple of Highland cattle in the frame and birdlife worth tweeting about. But the human population isn't much over 3,000.
While no doubt all of them are individually charming, deeply read and witty raconteurs, even the most passionate of Islay's supporters will admit that it's not a lot.When the fog comes down and the little airport closes, you'll be stuck with them. Fortunately, there's an alternative: Chatham.
This was the dockyard where Nelson's HMS Victory was built. Its zenith came at the end of the 19th century, when 207,500 tons of warship were launched over 16 years. When the dockyard closed in 1984, Chatham nosedived. Finally, though, it's climbing out of the tailspin, having become a marina – popular with those who want cheaper mooring fees than those offered by St Katharine Docks near Tower Bridge.
Overlooking the marina, St Mary's Island has become an enclave of smart apartment blocks and townhouses. Within a few miles are country houses with open views – Knight Frank is offering Luddesdown Court, claimed to be the oldest continuously inhabited house in the kingdom, for £3.5 million, just 26 miles from Canary Wharf. Chatham also has a distillery, Copper Rivet, in the splendid Victorian pump house that was built to expel water from the dry dock.
Copper Rivet is amazing. Its gin is made from grain specifically grown for the purpose, in the possibly extreme belief that different varieties of barley will impart a different taste. They've patented their own still (which enables better control of the botanicals). They have some extremely stylish packaging, based on a flag motif (the first Union Jack was sewn in Chatham). Although my first taste was promising, the whisky isn't ready yet: it has to mature for the statutory three years in oak barrels, in this case from the Jim Beam bourbon distillery in Kentucky.
A stroke of brilliance, though, has been to put some of the unripe whisky through the gin still, the result being a transparent gin-like spirit which carries a faint suggestion of whisky, called Son of a Gun. Sensitive palates detect tropical fruits and an aftertaste of honey, vanilla and oats.
You can go to the distillery and buy it in the very good shop. Chatham isn't Islay, of course, but it's almost as much of an adventure to visit – and, for some of us, nearer.
Clive Aslet is a former editor of Country Life 
This article originally appeared in issue 66 of Spear's magazine. Click here to buy.