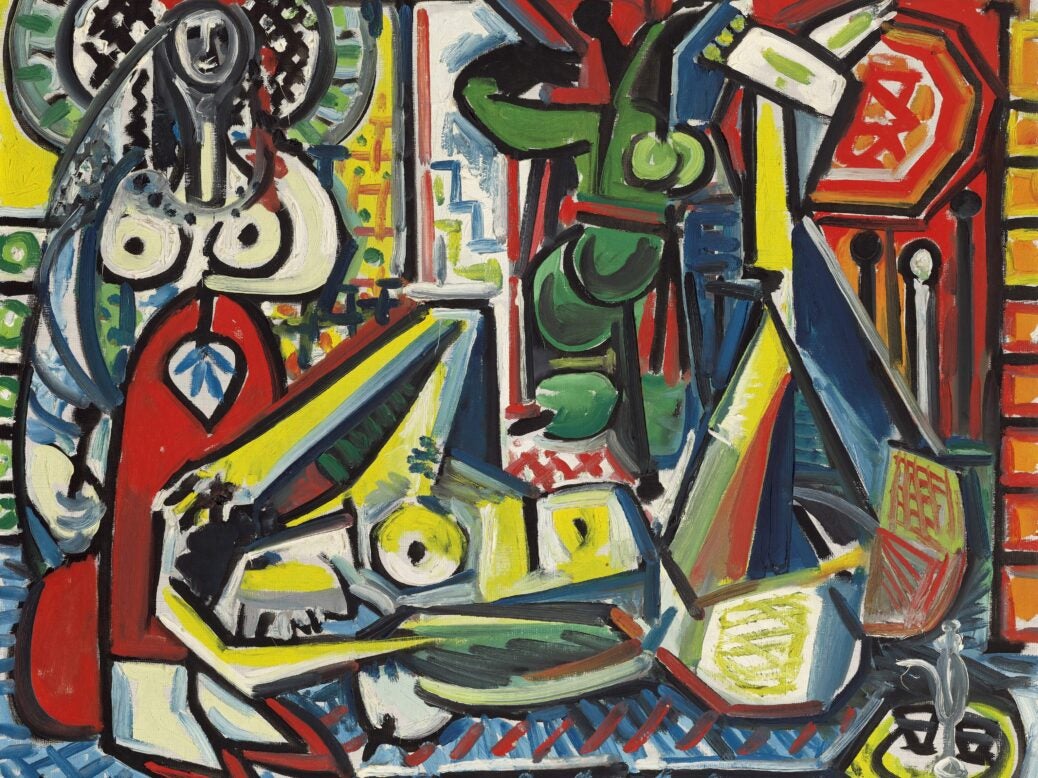 After the cancellation of its flagship New York summer sale, Christie's is debuting an exciting new auction concept
New York, London, Hong Kong and Paris will act as simultaneous auction venues at an innovative Christies sale in July.
ONE: A Global Sale of the 20th Century, which Christie's describes as 'the first of its kind', will use streaming technology to stage a sale across the time zones of the four global cities in a 'relay-style'. The sale replaces the New York 20th Century Evening sale, originally slated for the week 22nd of June, and aims to create what the auction house calls an 'adaptable, inclusive and engaging' selling platform for 'important' works.
The auction house said that works will be presented to both in-person and online audiences in a 'ground-breaking' virtual exhibition. Each pre-sale exhibition of the sale will be staged in line with the appropriate regional health advice at the time, it noted.
'Christie's is reconfiguring how we engage with objects and the way that we present them to both dedicated collectors and the world at large,' said Alex Rotter, chairman of post-war and contemporary art at the auction house.
'With our virtual and physical worlds rapidly merging, we felt that it was vital that we meet this new reality with an innovative platform.
'We will be able to safely explore new ways of presenting extraordinary objects and works of art to new collectors and those with whom we have been honoured to partner with for generations in building their collections. And so it begins, we begin again, with ONE.'
Selected works include the first-ever appearance of Picasso's Les femmes d'Alger (version 'F'), a part of the artist's acclaimed series of 15 works on canvas from between 1954-55. Estimated to hammer at around £25 million it is hailed as a 'master class of modernist pictorial forms' by the auction house.
Ed Ruscha's Annie from 1962 is another work with a lofty estimate, this time of between $20-30 million. Measuring nearly six feet in height, it's an early example of what would become a signature style of an artist who would become one of the most celebrated of his generation.
Also of note is Roy Lichtenstein's 'monumentally scaled' Nude with Joyous Painting (estimate $30 million) which will be displayed in New York, and Zao Wou-Ki's 'dramatic masterpiece' 21.10.63 (estimate: $10 million), which will be shown in Hong Kong.
'Collectors increasingly view the art market from a global perspective, and this sale represents a brilliant opportunity to showcase the best of Christie's sale sites around the world,' added Evelyn Lin, the Asia Pacific Deputy Chairman, International Director and Head of Department, Modern and Contemporary Art, at Christie's.
To find out how to bid online or by telephone on Christie's auctions, and to register, click here.
Main image: Pablo Picasso, Les femmes d'Alger (version 'F'), credit: CHRISTIE'S IMAGES LTD. 2020
Read more 
Art in lockdown: The galleries and auction houses selling work online
'Our online presence now is our presence full stop' – galleries adapt to Covid-19
What the Art Basel banana can tell us about collecting art