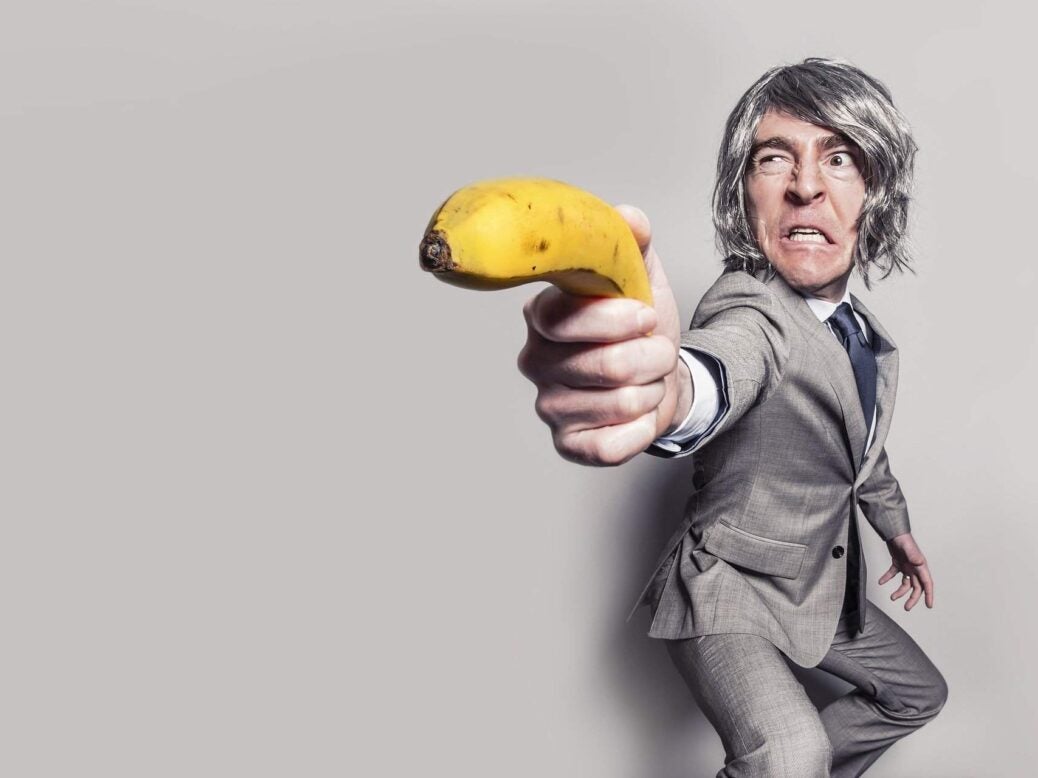 The bizarre case of a reported-£100,000 banana being eaten at Art Basel sheds light on some of the more contentious aspects of collecting art, writes Anna Gaston
My favourite news article this week has nothing to do with the election, Brexit or Christmas. Headlines to the effect of 'man eats banana' have however, caught my interest. I was already particularly interested in this banana (albeit that this particular banana needs to be replaced every few days and, as it turns out is not a banana anyway because it is, in fact, an idea) which has been duct taped to a wall in an Art Basel exhibition in Florida. This banana (or this idea of a banana) was reported to be worth over £100,000 before a performance artist shocked audiences by proceeding to eat it.
Never fear, art aficionados, the gallery owners have confirmed that they will not take legal action against the performance artist. he did not destroy the artwork. How could he? It was an idea, not a banana…Artwork raises some interesting dilemmas for a collector. While ownership of a distinctive or one-off piece can be highly sought after and can bring joy to its audience, there are many practical difficulties in terms of establishing provenance, obtaining insurance, assessing valuations, storage and conservation.
All artwork, whether self-destructing (such as each individual banana-idea or Banksy's self-shredding artwork) or otherwise, requires careful curating to ensure that it is being properly maintained and will retain its value – although, of course, Banksy's shredded artwork actually increased in value I would not recommend this as a course of action for a collector.
Danish watch makers have recently discovered that even after their purchase of a painting there are limits to their rights to use, alter or destroy that painting, as the artist successfully obtained an injunction preventing their cutting up the painting to use as the faces for designer wristwatches.
The storage and transfer of artwork and cultural property can be something of a minefield as individuals need to consider whether the item requires a licence before it can leave the UK, or consider any tax implications of bringing that artwork to the UK. Certain items may only be exported from the UK with a licence, which may be refused if the item is considered to be of sufficient cultural importance.
Artwork and heritage assets can also offer some families some interesting tax planning options, as HMRC will accept certain artwork and heritage property as payment of inheritance tax due, which can be advantageous in certain circumstances. The 'Cultural Gifts Scheme' and the 'Acceptance in Lieu' scheme allow an income tax or inheritance tax bill to be settled, or partly settled, by a transfer of an approved asset to an approved museum or art institution, thus making important artwork available to the public.
I would caution, however, that HMRC and the Arts Council may not always agree with a taxpayer as to whether any particular piece should be accepted. I would be very interested to know if they would accept a £100,000 banana-idea under the scheme. I rather suspect they would not.
Anna Gaston is a senior associate at boutique private client law firm Maurice Turnor Gardner LLP.
Read more: