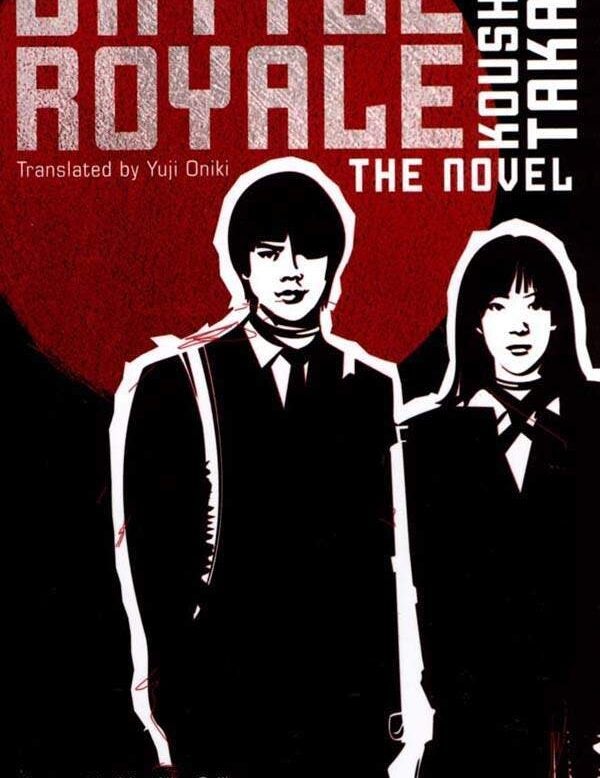 Author: Aoife Moriarty


Some of this genre's most famous works – including Yevgeny Zamyatin's We and Orwell's Nineteen Eighty-Four – were published in the wake of World War I and World War II, when nothing about civilisation or democracy seemed certain and the post war future was unclear.
No surprise then, that a generation who are witnessing intense conflict in the Middle East, the initial fallout from global warming and revelations of widespread government surveillance have found Orwell's cautionary tale to have renewed relevance in their lives.
We are, once more, being drawn to a genre that readily presents us with various 'worst case scenarios' – from vicious, oppressive officials to android dominated populations and total environmental implosion.
But of all the terrifying, nightmarish futures that these imaginative authors present, which would be the most devastating of all in which to go about your daily grind? Here, Spear's takes a lighthearted look at some of the worst literary dystopias you could possibly inhabit…
Nineteen Eighty-Four – George Orwell
Imagine a society where not only were you banned from saying what you wanted – you couldn't even think it. Such is life under the oppressive regime featured in George Orwell's Nineteen Eighty-Four, where a differing opinion will have you immediately tracked down by the ruling party's 'Thought Police'.
This seminal novel was responsible for phrases such as' thoughtcrime', 'Big Brother', 'Room 101' and 'memory hole' entering into popular culture. However the world it presents seems less like a horrific vision of the future and more like a vivid portrait of some of the most oppressive dictatorships in the world today.
Brave New World – Aldous Huxley
Although a life with no aging, endless pleasure and no familial responsibility might sound like fun, the alternate reality presented in Aldous Huxley's 1932 novel Brave New World is a very sinister place indeed.
A dystopia disguised as a utopia, the subjects of 'the World State' are raised in hatching centres, where they are conditioned to fulfil a specific role in a predestined strata of society.
Brainwashed from birth, members of the global population are discouraged from individualism and instead encouraged to consume products and take large amounts of a mind-altering substance called 'soma', which allows the global elite to control them.
Fahrenheit 451 – Ray Bradbury
In the world of Bradbury's <em>Fahrenheit 451, books have been made illegal and 'dumbing down' is par for the course. If you are caught in possession of this forbidden item, chances are you will be arrested – or worse.
Firemen are sent around to homes to set books alight, with members of society instead encouraged to watch 'parlor walls' – large televisions that line the walls of living rooms.
The novel's main character, a fireman called Guy Montag, struggles internally over whether he should burn a book he stole from a house or read it, to see if it has any real value.
The Road – Cormac McCarthy
Published in 2006, Cormac McCarthy's The Road depicts life after the apocalypse, as a father and son journey across a barren landscape (ravaged and destroyed by man's carelessness) in an attempt to survive. Although the man lovingly protects his son, morals have been left by the wayside in this bleak future and many of the few still living have resorted to violence and cannibalism in order to stay alive.
Do Androids Dream of Electric Sheep? – Philip K. Dick
The inspiration for sci-fi epic Blade Runner, Philip K. Dick's 1968 novel tells the story of Rick Deckard, a bounty hunter chasing down escaped androids in a post-apocalyptic world.
In this alternate reality, most of the earth has been destroyed by the radioactive fallout of a recent nuclear war. Radiation poisoning has killed and made much of the population ill, with 'non synthetic' animals considered a luxury and status symbol by the elite classes.
The Handmaid's Tale – Margaret Atwood
In The Handmaid's Tale, Margaret Atwood presents a far right Christian dictatorship in which women are enslaved and the military are all powerful.
A woman's ability to bear children is considered her only worth in a society in which many females have become infertile owing to pollution and sexually transmitted disease.
The novel's protagonist is a woman called Offred ('of Fred'), a concubine kept for reproductive purposes by a wealthy couple, who enters an illicit relationship to gain information about her own family's whereabouts.
World War Z – Max Brooks
An account of a decade-long global war waged against a zombie plague, Max Brook's post apocalyptic novel World War Z was released in 2006.
Drawing inspiration from Studs Terkel's The Good War: An Oral History of World War Two, the book was critically and commercially successful, dealing with themes of isolationism, survivalism as well as corporate and political corruption.
Battle Royale – Koushun Takami
Published prior to The Hunger Games in 1999, Koushun Takami's Battle Royale is a thematically similar novel that is said to have greatly influenced the former.
Set in a world where Japan is an authoritarian police state, randomly selected teenagers are sent annually to an isolated island to fight each other to the death – with their battles broadcast to the nation.
Although the government insist this is all in the name of 'military research', it is not long before one of the students discovers that it is, in fact, purely a means of terrorising and controlling the population. Surprise surprise.