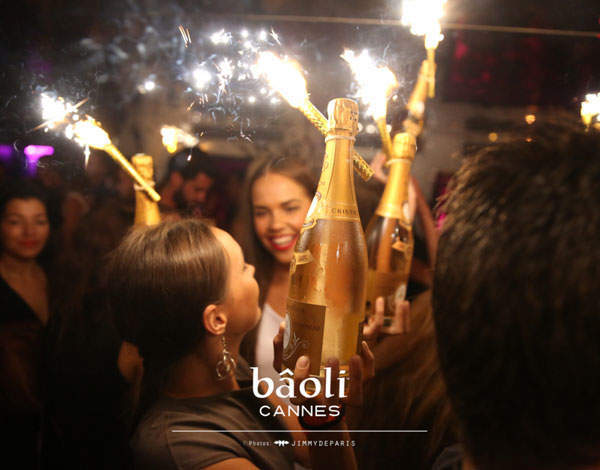 With conflict raging across the Middle East, those able to escape the missiles, mayhem and general mess that has rapidly enveloped the region seem all to be congregating in the South of France.
Safe haven for tax exiles, despots, oligarchs, Emirati youths with enviable car collections and sheikhs real and fake, the Côte d'Azur in the summer months is a tapestry of culture, questionable taste and hedonism.
However, unlike their co-religionists and fellow nationals, firmly rooted in a quagmire of belligerence, mayhem and unrest, they sit comfortably in luxury from Bâoli to Club 55 and turn the other cheek.
With good food, style and a dash of excess, tribal politics seems a world away, and as the sun glistens on the calm Mediterranean sea, tables flow pink with gallons of Chateau de Marres, Domaine Ott and Bandol washing down crudités, fresh sea bass and tarte Tropezienne. No food in a crate dropped from an airplane here.
Sitting in the sunshine at Provençale Beach in Cap d'Antibes, a 'Pavarotti-esque' singer glides across the restaurant, serenading the boozy, well-fed crowd with a seamless flow of Russian and Arabic music, as well as the mandatory fix of generic house music and affable lounge beats. With the suffering of their peoples out of sight and mind, the crowd – Israelis and Arabs, Russians and Ukrainians – are united in their uniform of pastel Tod's, horticultural Vilbrequins and dazzling horology.
They are light years removed from the gruesome images of conflict to which the British press is almost morbidly addicted and on which Al Jazeera and CNN run. While their countries are said to be in an ideological, religious and national conflict, they recline with not a care in the world.
Maybe it's money that allows them to rise above, maybe the rosé, but on the beach, people are more concerned with comparing the custom jobs on their shipped-in Lamborghinis and discussing the various yachts moored in the distance, speculating on their ownership and the running costs. If only their cousins had the luxury of an ice bucket and sun shade as missiles, beheadings and terror shatter their very existence.
Here, people are naturally concerned with current affairs and the absolutely desperate state the world seems to be mired in – but only while they're reading their papers. Any anger or animosity at their national enemies are gone as the Lebanese businessman lies beside the Israeli property magnate, the Russian oligarch beside the Ukrainian industrialist.
Over a cigar and a Nutella crêpe, national differences don't seem to matter as much, as the strong sun turns shoulders a porcine pink. Where there is a deal to be done, it's easy to forget what is going on in the old country.