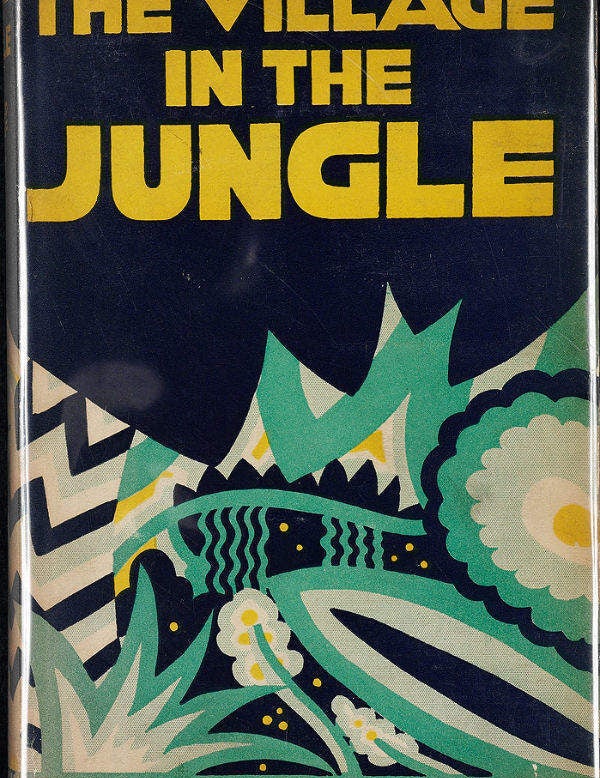 Author: Romy van den Broeke


There's nothing more satisfying than becoming gripped by a book, especially if it's an unexpected find – so bookmark your current classic and delve into the world of underrated literature.
To help you find the best lesser-known book for you, Spear's asked an array of journalists and academics with a passion for the written word to reveal what they believe to be the most underappreciated books of all time.
Collected Poems in English by Arun Kolatkar
Peter D. McDonald, Professor of English and Related Literatures at St Hugh's College at Oxford University, recommends Collected Poems in English by Arun Kolatkar as his most underrated books of all time.
"Arun Kolatkar (1931-2004) is one of the most absurdly neglected twentieth-century writers. He wrote in English and Marathi, taking both languages, and indeed the relations between them, in wholly new and unexpected directions. Though he was not underrated in his own life time — he won the Commonwealth Poetry Prize in 1976 and the Sahitya Akademi Award in 2004 — the process of understanding his significance as one of India's greatest modern poets is only now underway. This makes his Collected Poems in English (2010), edited by Arvind Krishna Mehrotra, my most underrated book. It is underrated not because it has been wholly forgotten or overlooked — though that is partly true — but because its value has yet to be properly recognised. Dip into it at any point, but, if you want to get a sense of what Kolatkar can do, start with the utterly unforgettable 'Breakfast Time at Kala Ghoda'. It will change how you think and feel about living in the present moment in any part of the world."
After The Fire, A Still Small Voice by Evie Wyld
Miranda Collinge, Features Editor of Esquire Magazine, recommends 'After The Fire, A Still Small Voice' by Evie Wyld as her most underrated book of all time.
"This is a book that often springs to mind when I'm asked for recommendations. I loved everything about it, from the mysterious title and the beautiful cover illustration of the hardback – which is what made me pick it out of my "books to be reviewed" pile in the first place – to the sense of quiet menace that simmers on every page. It helps put paid to the idea that female writers can't successfully inhabit a male voice: both the central characters are (utterly convincing) men, one dealing with the scars of fighting in the Korean War, the other confronting more private, though no less bruising, troubles. It was an astonishing debut and Evie Wyld rightly won lots of prizes for it, though in my opinion she could have won many more."
I am Legend by Richard Matheson
Dr Sarah Dillon, University Lecturer in Literature and Film at the University of Cambridge, recommends 'I am Legend' by Richard Matheson as most underrated novel of all time.
"But top of my list has to be Richard Matheson's I Am Legend. As 'genre fiction', not mainstream literature, it is already underrated by the enduring prejudices of publishers and readers against genre writing, but even within genre circles it does not receive much attention. It's inspired many screen versions from The Last Man on Earth (1964) and The Omega Man (1971) to the terrible travesty that is I Am Legend (2007), but most people have never read the original novel. Published in 1964, it tells the story of Robert Neville, sole survivor of a pandemic whose symptoms resemble vampirism. Neville struggles to survive by night, whilst by day exterminating as many of the infected as he can. It deserves more attention quite simply for the brilliance of its writing – written in the third person, it nevertheless carries the reader into Neville's head which makes reading the story as claustrophobic, sometimes terrifying, sometimes boring, as his existence is. This means the novel is often hard going, but perseverance is rewarded with a final line to beat all other novelistic final lines. A line, which, in three words, and a switch from the third person to the first person, undermines, reshapes and recalibrates all of the novel's preceding events. It leaves you, quite literally, breathtaken. I won't spoil it by saying anymore – read it yourself to find out."
Nothing but Blue Skies by Thomas McGuane
Nick Compton, Senior Contributing Editor, Wallpaper* recommends 'Nothing but Blue Skies' by Thomas McGuane as his most underrated book of all time.
"Probably my favourite book ever is Nothing but Blue Skies by the American author Thomas McGuane. He¹s very well-regarded in the US but no one seems to read him or know of him much here. He lives in Montana where most of his books are set and pretty much all of them are about men with a very loose grip – and getting looser ­ on their personal and professional lives. He¹s very funny and the writer of the most perfect sentences. Like Richard Ford with more zingers. There¹s a pig-riding episode in Nothing by Blue Skies which had me wetting myself on the Tube."
One Morning Like a Bird by Andrew Miller
Jonathan Ruppin, Web Editor at Foyles, recommends 'One Morning Like a Bird' by Andrew Miller as the most underrated book of all time.
"Miller's other books may have been the ones to attract the attention of prize judges, but it's this restrained and elegant portrait of Japan in flux I'd rate his masterpiece. A young man belatedly realises his rarified life of cultural pursuits and nervously hazarded romance must be sacrificed for the greater good, as the nation commits itself to victory at any cost. It's a coming-of-age story that offers a synecdochic representation of Japan's emergence from blind fealty to its emperor, presented with the lucid beauty of a Zen koan."
Pierre, or The Ambiguities by Herman Melville
Josh Cohen, Professor of Modern Literary Theory at Goldsmiths University, recommends 'Pierre, or The Ambiguities' by Herman Melville as the most underrated book of all time.
"'Herman Melville Crazy' declared one newspaper headline when the author of Moby-Dick published Pierre, or The Ambiguities in 1852. Derided as overblown and structurally incoherent at the time, Pierre is a novel likely to resonate far more with readers of our day, living on the other side of the literary revolutions of the last century, than its own. Deeply unsettling for its treatment of latent and overt incestuous desire, its oppressive internal atmosphere and its self-conscious oscillations of tone, Pierre is a dazzling exploration of the ambiguities to which its subtitle alludes, more at home in the company of Faulkner, Kafka and Nabokov than of its Victorian contemporaries. Inexorably tragic yet wildly funny, it's essential reading for anyone interested in the possibilities of the novel. It's also a great read."
The Village in the Jungle by Leonard Woolf
Elleke Boehmer, Professor of World Literature in English at Oxford University, recommends 'The Village in the Jungle' by Leonard Woolf as the most underrated book of all time.
"L Woolfs novel was critiqued at the time of publication in 1913 by none other than Lytton Strachey for being "all about blacks", and this as well as Woolf's marriage to the more selfconscious novelist Virginia caused it to be sidelined. But it is precisely this first fact of its amazing interiority to Ceylonese people despite being written by a colonial officer that makes it so interesting and prescient to us today. An undeservedly neglected novel of the early 20th c."