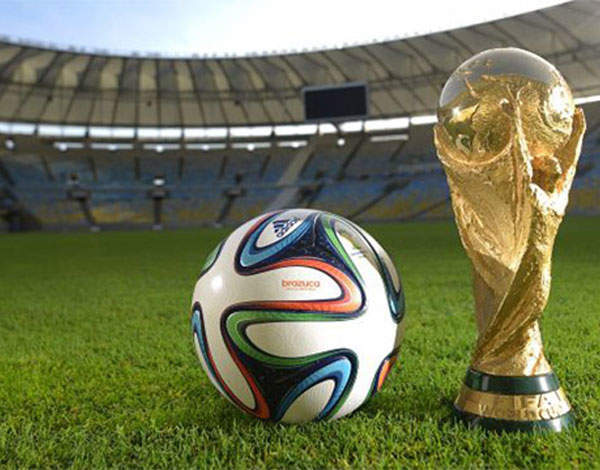 With momentum gathering pace for arguably the world's favourite sporting spectacle, now is the time to guarantee a World Cup in London without sweaty, pint-swilling boars, fag ends, spilt Fosters and cheesy chips. The capital is awash with luxury venues available for hire for small parties and corporate events, and a plethora of hotels and clubs are offering bespoke World Cup packages to cater to the most discerning fan.
Once every four years, office televisions are left on silent, and while work is done, one eye is always kept on the screen, checking the score. However, unlike South Africa 2010 when games were scheduled during the day, the Gods have smiled upon those with time-pressured careers: Brazil is four hours behind, meaning an absolute gift for the hardworking City boys, and with kick offs from early evening up to and even past 11pm, traders will leave work able to focus on Rio, not Rio Tinto. Here is a run down of the best places to watch the World Cup in style this summer.
First up is the May Fair Hotel, offering its beautiful Cigar Lounge for 50 guests at £100 per person, ideal for a hedge fund celebrating England's thumping opening win against Italy in Manaus. Too optimistic?
For something even more intimate, Blakes Hotel is opening one of its top suites for private hire for up to eighteen people to relax with cocktails and canapés whilst cheering England on in style. It's a guarantee your loafers will not be sticking to the floor.
For those on the City fringes and close to the tech hub of Old Street and Shoreditch, why not head down to the Honourable Artillery Company for England's game against Costa Rica on 24th June? A Brazilian cocktail reception and live punditry add to the spectacular backdrop.
Finally, for something more corporate, One Aldwych is offering up its rooms for private hire, as well as its larger screening room, accompanied by a full three course meal.
There have even been whispers around Mayfair's premier private members clubs that screens will be put up and games shown live. Entire venues have reportedly been booked up specifically for England's games. Who would have thought that Berkeley Square and Mount Street would, one day, temporarily turn into Wembley Way?