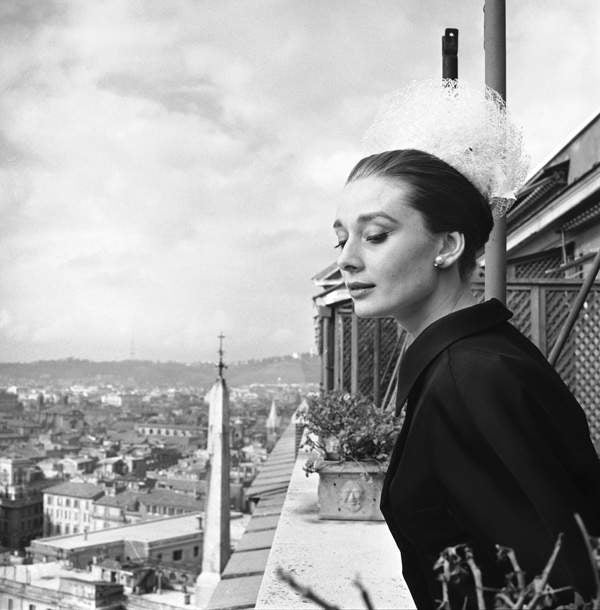 Audrey Hepburn photographed in Givenchy by Norman Parkinson, 1955 © Norman Parkinson Ltd
In a little-known period of her early career, Hollywood legend Audrey Hepburn appeared in musical revues at popular London nightclub Ciro's on Orange Street.
Aged 20 years of age, her appearances at the venue – now a part of the National Portrait Gallery – led to her being cast in her first British film roles, before she appeared in Hollywood productions.
Now, an exhibition charting her life in pictures is to be staged at the scene of these life changing performances. Audrey Hepburn: Portraits of an Icon will feature images of the actress captured by leading photographers of the time including as Richard Avedon, Cecil Beaton, Norman Parkinson and Irving Penn.
Highlights of the collection include intimate and little seen on-set images from films including Sabrina (1954) and Two for the Road (1967) as well as rare family photographs of Hepburn practising ballet.
Audrey Hepburn by Cecil Beaton, 1954 ©The Cecil Beaton Studio Archive at Sotheby's
Audrey Hepburn by Bud Fraker, for 'Sabrina', Paramount Pictures, 1954
Photographs by Antony Beauchamp from Hepburn's early work as a fashion model in London will also be on display, along with vintage magazine spreads, including the actress on the front cover of Life magazine for her iconic role as Holly Golightly in Breakfast at Tiffany's (1961).
Speaking about the new show, opening in July next year, Deputy Director of the NPG Pim Baxter said: 'Audrey Hepburn was one of the world's most celebrated actresses, and I am delighted that the National Portrait Gallery will hold a major photography exhibition exploring the life and work of such a significant and much-loved figure, who spent the formative early years of her career in Britain.'
'It is particularly appropriate that the exhibition will be staged in such close proximity to where she performed as a young woman at the very start of her career,' she added.
Audrey Hepburn: Portraits of an Icon will take place at the National Portrait Gallery from July 2 until October 18, 2015.
Audrey Hepburn in Breakfast at Tiffany's by Howell Conant, 26 January 1962
Audrey Hepburn in Rome by Cecil Beaton, 1960 ©The Cecil Beaton Studio Archive at Sotheby's