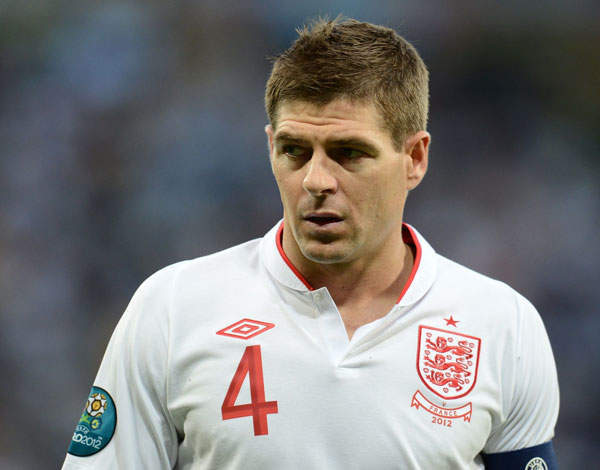 The utter dejection on Steven Gerrard's face as the final whistle blew against Uruguay summed up the World Cup for England. We all felt it. Like the chubby kid at the end of the year six sports day relay who truly believed he could have done it, as a nation we sat like parents on the sideline in knowing despondency. Three things can be taken from this World Cup experience.
One
The greatest obstacle for this World Cup was actually the absence of expectation, for it was replaced by hope, something far trickier and ultimately naive. The 'Golden Generation' were being phased out and new, exciting talent was emerging, unburdened by past failures.
There was a collective belief that this would be a new World Cup squad, one which, although lacking the star quality of the Suarezes and Ronaldos of the tournament, had youthful vigour in abundance, with a few steady heads to herd our potent youth. Like the Labour party hoping Ed Miliband will emerge victorious in next year's General Election, light-weight ineptitude will most likely decide their fate.
Two
Mental preparation is key. The England side were tactically prepared, physically ready and technically gifted enough to beat Italy and Uruguay, two games that were lost by fine margins. What separated England from success was mental toughness, to see a job through and have the confidence and self belief that despite the teams relative age and experience, they were capable.
I spoke with Nathan, who failed re-sits during his first year of Oxford, and sat on the precipice of ejection. 'I failed because I didn't believe I could pass. The burden of pressure and weight of expectation on the second round of exams was crippling.'
If you don't believe in yourself, no one else will. For England, they showed too much respect to Pirlo and Suarez. Costa Rica didn't, and they emerged victorious.
Three
If you want something done properly, do it yourself. The national obsession with Wayne Rooney can only have been a hindrance both in terms of the squad and the weight of expectation on the individual.
One man is only capable of so much, and when he isn't on the level of superstardom, when chances are missed, as Rooney did against Uruguay, people needed to step up. Sterling was silent, Welbeck didn't deliver and Gerrard, a leader for Liverpool, repeated his end of the hurdle fumble.
Take Adam, who had a vision and saw a market ripe for intervention. He didn't wait for anyone else but picked up, moved to South Africa and created 5s Futbol (www.fivesfutbol.co.za), now the Western Cape's leading football facility, unearthing hidden football talent and bringing sport to underprivileged communities.
As my father always said, be a leader not a sheep.
Read more from Zak Smith's Boy About Town blog