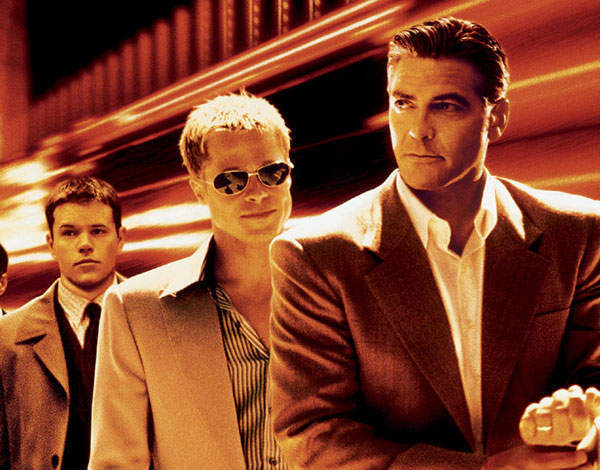 In a connectivity-obsessed society, the schmoozer – the chancer, the wide boy, the not-always-truthful – is being marginalised.
The increasing number of digital media for people to connect through and interact in – professionally and personally – leaves an ever-smaller space for those with a bit of chutzpah who want to get away with things.
For the Thomas Crowns and Jay Gatbsys of the world, networking and flirting are interchangeable words. Be it for business or pleasure, their self-determination, even impudence, when working a room is a defining characteristic that assures success.
Read more by Zak Smith from Spear's
Those with confidence behind that George Clooney-esque smile always come first. Precisely what they were selling was left for another time.
Back in the 'good old days', schmoozing was an art, flirting a way of life. The grey area was where magic happened, where opportunities presented themselves and where people took chances. Now, everyone is a PI in training.
A quick search on LinkedIn or Facebook while your new drinking buddy at that convention in Geneva pops to the toilet tells you enough about whether there's substance behind the smile.
And where the smile is shy, social media allow the substance to speak. They allow potential clients and love interests an almost limitless array of information about the person – from their past careers to their mutual friends.
This information opens up opportunity for everyone: those too embarrassed to flirt in a bar or make that sale at a pitch can now connect in a less direct, in-your-face way, and ultimately can try achieve the same outcome as those with the gumption to seize an opportunity at the first attempt.
Increased connectivity has also enabled app builders, web designers and tech billionaires to flourish in a way that they may not necessarily have done in the playground, at a university party or in an aggressive corporate environment.
This all means more creativity and socio-economic integration, giving everyone a chance at building a successful career and rewarding relationships.
However, next time you research someone, consider a person for a job, a date or business opportunity, spare a thought for the schmoozer, the 'cheeky choppy', the 'boy about town', the smooth operator, the bon vivant and the grade-A bullshitter.
His methods may be old school, and he may come across as all puff, no pastry, but just remember, no-one ever got turned down in life for being too charming.