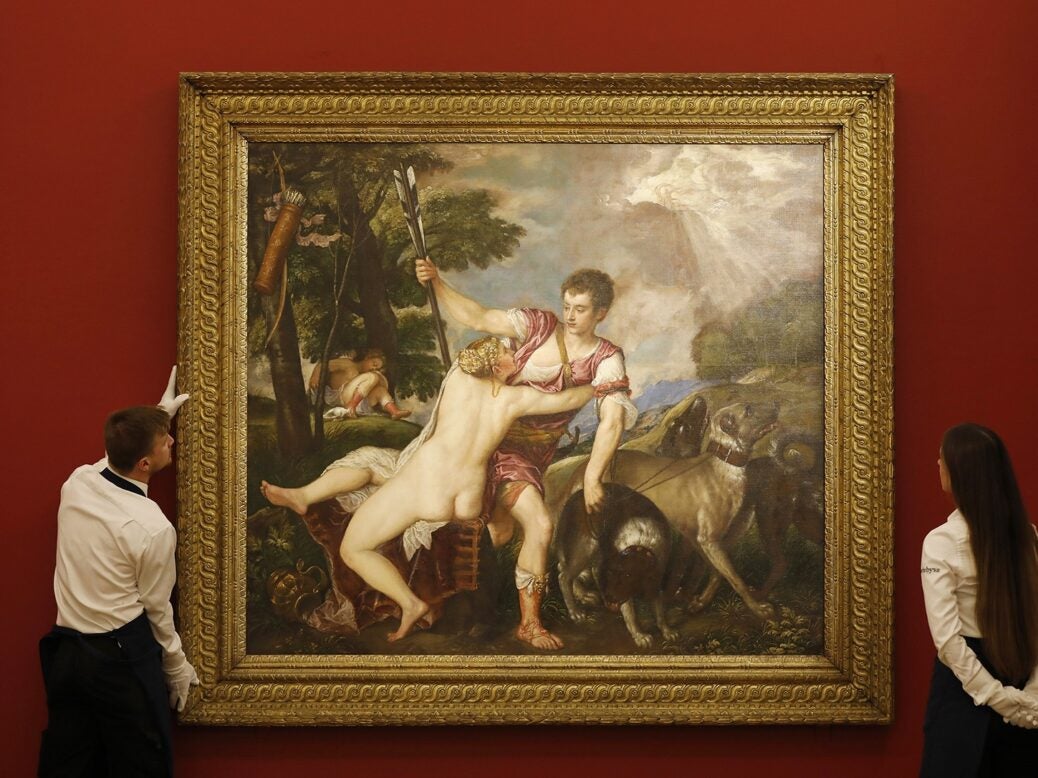 The Renaissance great's Venus and Adonis – regarded in its time as too racy – is going to auction at Sotheby's
An 'extremely rare' rendition of Titian's Venus and Adonis painting is expected to sell for up to £12 million when it goes under the hammer in December.
Depicting a naked Venus in an impassioned plea to her departing lover Adonis, the 16th century masterpiece proved a disruptive commission by King Philip II of Spain.
It was decried as improper by contemporaries and branded 'too lascivious' by Spanish diplomat Diego Hurtado de Mendoza.
Nonetheless, the painting was a hit with influential art collectors of the period.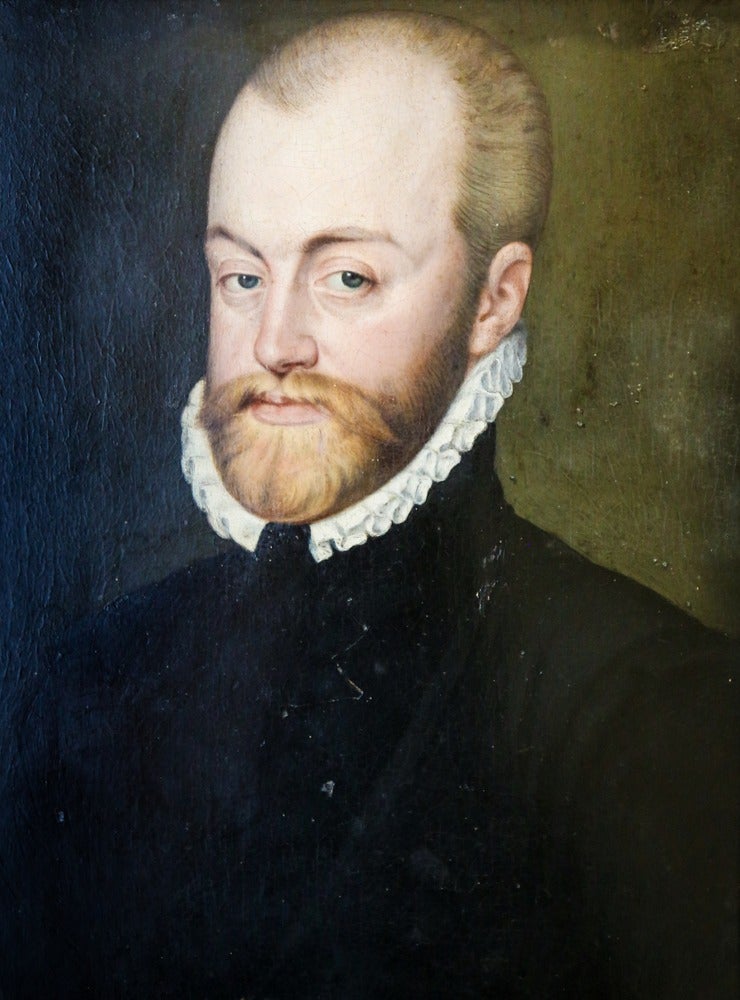 Of some 30 commissions at the time, only 12 renditions of Venus and Adonis survive.
More than half are held in major public collections, including London's National Gallery, the Metropolitan Museum of Art in New York and the J Paul Getty Museum in Los Angeles.
Venus and Adonis is one of six mythological masterpieces inspired by Ovid's Metamorphoses that Titian originally created for the then-Prince.
The painting going to auction is regarded as one of the best surviving interpretations by the Italian master.
Hailed as a work of 'extreme rarity' by Sotheby's, it describes the auction as a 'once in a generation opportunity'.
'The subject of Venus and Adonis is justly celebrated as one of Titian's most popular creations, sought out by collectors the world over ever since it was made famous by his ambitious commission for the future Philip II of Spain 470 ago,' says George Gordon, Sotheby's co-chair of Old Master Paintings Worldwide.
'One of the very finest of Titian's renditions of this subject, it is only recent research, made possible by its re-emergence last year, that has revealed the full extent of the artist's hand in the execution of this painting, surely one of the finest works by Titian to appear on the market this century.'
Auction of a painting by Titian … and his workshop
An artist of Titian's stature, whose talents were sought by the most powerful man in the world at the time, naturally employed assistants to help execute his visions.
This is where the provenance of many masterpieces becomes hazy. Workshop artists would copy master's paintings, or use signature techniques to complete their brush drawings.
A technical examination of the painting in 2015, after it was largely hidden from public view for two centuries, found 'clear evidence of the artist's hand' Sotheby's says.
However, Titian expert Charles Hope, the former director of the Warburg Institute is sceptical.
'Why would the most famous painter of his day, at the height of his success, waste his time on painting the same picture again and again?' he tells The Art Newspaper.
He describes Sotheby's estimate as 'unrealistically low for an autograph Titian of that size and that period'.
The auction record for Titian's work stands at $16.9m for Madonna and Child with Saints Luke and Catherine of Alexandria, which sold in New York in 2011.
Sotheby's sale comes after the UK saw overall art auction sales increase by 26% for the first semester of 2022 – marking its best start to the year in three years.
Earlier this year, analysis from the Art Market report found the UK to be the world's third largest market.
It came in behind China and top-placed US after slipping 3 per cent to a 17 per cent share of global art sales.
Titian's Venus and Adonis will be on view at Sotheby's New Bond Street from 2 December until its auction on 7 December.