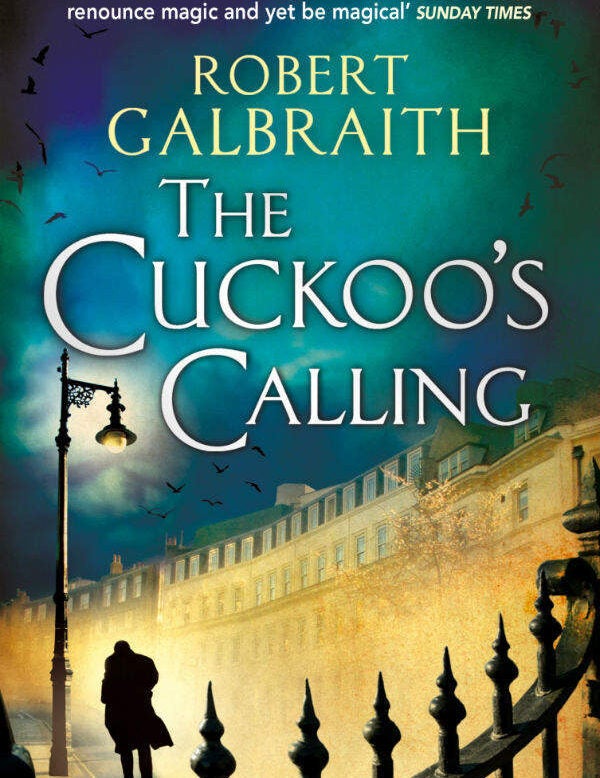 Prepare to be afraid as Spear's takes a look at the best crime novels of the past decade – from a story about an escaped killer on an isolated island to a murder mystery set in Tudor times.
You can't mention crime fiction without thinking of Sherlock Holmes, the most famous detective in literary history.
But in the past decade, contemporary writers have brought to life unforgettable characters and plots to keep us hooked on tales of murder mystery.
Compiled with the help of Joseph Knobbs, Crime Buyer at Waterstones, Spear's has put together a list of the best crime novels of the past decade.
From troubled detectives fighting their own demons while solving crimes to suspicious characters who keep you guessing throughout, these gripping stories will keep you in suspense with their clever plots and surprise twists as frightening truths are uncovered…
The question is, will you dare to read any of them before bedtime?

Shutter Island by Dennis Lehane
Set in 1954 in America, Shutter Island is a thriller novel by bestselling writer Dennis Lehane, which sees a US Federal Marshall Teddy Daniels and his partner Chuck Aule being sent to a hospital for the criminally insane to find an escaped killer.
Made into a film in 2010, directed by Martin Scorsese and starring Leonardo DiCaprio, Shutter Island is widely considered to be one of the best crime novels of the past decade.
Full of suspense and frighteningly gripping, this isn't the kind of novel you'll want to read when you're home alone.

Case Histories by Kate Atkinson
Case Histories propels readers into the world of former police inspector turned private investigator Jackson Brodie, who is handed case histories of three disparate crimes: the disappearance of a beloved daughter, a random and deadly attack on a young office worker, and new mother's fit of rage on her husband, which results in him meeting a grisly end.
As Brodie investigates the cases, he is forced to confront his own personal grief as stories of divided families, fate, and lost and found love are brought to the core.
Set in Cambridge, England, the detective novel was turned into a television series in 2011.

Dark Fire by C. J. Sansom
The second instalment in The Shardlake Series, Dark Fire is a historical mystery novel, in which London lawyer Matthew Shardlake is asked to help a young girl accused of murder.
But just when Shardlake is about to lose the case, Thomas Cromwell – the king's feared vicar general – offers him two more weeks to investigate the murder and prove the girl's innocence in exchange for finding a lost supply of a legendary weapon of mass destruction, known as 'Dark Fire'.
Set in the sixteenth century in Tudor England, this gripping novel is full of murder, torture and adventure, which delves into Henry VIII's days of reign.

The Girl with the Dragon Tattoo by Stieg Larsson
The first in a trilogy of novels by Swedish writer Stieg Larrsson, The Girl with the Dragon Tattoo sees disgraced financial journalist Mikael Blomkvist team up with tattooed computer hacker Lisbeth to investigate the disappearance of a girl 40 years ago.
Set in Sweden, the bestselling novel, which was turned into a film in 2011, starring Daniel Craig and Rooney Mara, is a gripping read with an intriguing plot that combines everything you'd want in a crime novel: murder mystery, family drama and a love story.

The Troubled Man by Henning Mankell
When a retired high-ranking naval officer vanishes one day in a forest near Stockholm, troubled detective Kurt Wallander takes it upon himself to investigate his disappearance.
Although the disappearance has nothing to do with Wallander officially, the vanished man is the future father-in-law of his daughter Linda. Soon, Wallander uncovers ties back to Cold War espionage and is forced to confront his own troubled reality as he continues to investigate the baffling case.
The tenth and final book in Henning Mankell's Wallander series, this novel brings to a close the detective's last case in a gripping finale.

Blood's a Rover by James Ellroy
Widely considered to be one of America's best crime fiction writers, James Elroy takes readers on a bloody journey through 1960s America with Blood's a Rover, set at a time when Martin Luther King and Robert Kennedy were assassinated.
Five characters make up the plot, including Joan Rosen Klein, who is on a mission to avenge the deaths of her loved ones, chemist and ex-policeman Wayne Tedrow and right-wing bigot Dwight Holly.
Completing the 'Underworld USA' trilogy, the final novel is a thrilling story of corruption and retribution, told through political crimes of the era.

Death Comes to Pemberley by P. D. James
A bestselling homage to Pride and Prejudice, Death Comes to Pemberley is set in 1803, six years into the marriage of Darcy and Elizabeth.
But soon chaos erupts when the night before the Pemberley ball, the husband of Elizabeth's younger sister is murdered, sending Elizabeth and Darcy's idyllic life into disarray.
Effectively recreating the world of Pride and Prejudice, James adds murder mystery to the mix, resulting in a carefully conceived crime novel that any Jane Austen fan will love.

Gone Girl by Gillian Flynn
On her fifth wedding anniversary to husband Nick, Amy disappears from their rented home in Mississippi River without a trace.
What follows is the portrayal of a marriage that was far from perfect, with the eyes of the police and media on Nick, who protests his innocence into his wife's disappearance.
Considered to be one of the most talented suspense writers of our time, Gillian Flynn delivers an unputdownable, thrilling novel that will keep readers guessing throughout.

Standing in Another Man's Grave by Ian Rankin
The eighteenth instalment in the Inspector Rebus series of crime novels by British author Ian Rankin, Standing in Another Man's Grave sees the return of former detective John Rebus, who investigates the disappearances of three women from the same road over ten years.
Although the police investigation has come to an end, Rebus – now a retired civilian – reviews the abandoned files and uncovers links between the apparently unconnected disappearances.
Through the triumphant return of Rebus, Rankin creates a fascinating crime novel with themes of redemption and revenge.

The Cuckoo's Calling by Robert Galbraith
A crime novel by J. K. Rowling, published under the pseudonym 'Robert Galbraith', The Cuckoo's Calling sees private investigator Cormoran Strike being called upon to investigate the death of a supermodel, who fell from a Mayfair balcony.
Although the police conclude that she committed suicide, her brother has doubts and asks Strike to investigate, plunging the private investigator into a world of seduction, pleasure and delusion, which gets darker and darker by the minute.
Rowling's first acclaimed crime novel, The Cuckoo's Calling is a brilliantly crafted mystery that explores emotional intelligence and friendship.