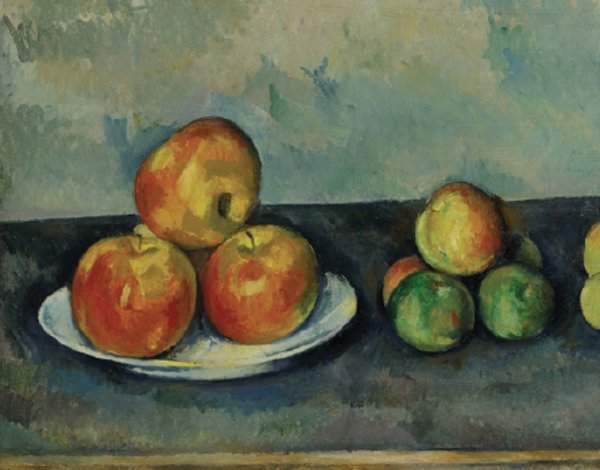 A LOT TO BE DESIRED
Growing, growing, gone! A curious side-effect of the US Federal Reserve's monetary easing is a boost to the art market, confirmed by record-breaking recent sales 
In a recent article, the New York Times declared that the US Federal Reserve chairman, Ben Bernanke, is now a major patron of the art market. Indeed, there seems little doubt that the Fed's policy of quantitative easing, or what it prefers to call its long-term asset purchases, has stimulated the upper end of the art market. One only needs to look at Christie's Contemporary sale in May, which set a record for a single auction: $495 million, including a $58 million Pollock, seven lots over $20 million and twelve artist records.
The Fed's current purchases of $85 billion a month have led to an accumulation of more than $2 trillion of long-term assets. This artificially drives down interest rates, which pushes income-chasing capital into the stock market, which then rises, increasing both confidence and the funds available for private collectors to reallocate towards the art market.
Bernanke's term of office ends next January, but his probable successor, the liberal Janet Yellen, vice-chair of the Fed's board of governors, is said to be an equally staunch supporter of quantitative easing, so the future direction of the dollar is almost certainly down. The dollar has already lost around 10 per cent of its purchasing power since Barack Obama came to power and this sends investors looking for hard assets, which explains the strength of gold (until the recent correction), property and art.
Pictured left: This painting by Modigliani sold for $25.9 million
It is also uncertainty that is driving the upper end of the art market, and this can only partially be attributed to Bernanke. Too much uncertainty, as in 2007 and 2008, leads to a fall in the art market, but a little uncertainty fuels its attractiveness as a safe haven. Youth unemployment has reached epidemic proportions in many countries (56 per cent in Spain, 64 per cent in Greece), Spain is in depression, Germany is unwilling to foot the bill for Europe, China is slowing and the USA has a tepid recovery only. 
The result of all this turmoil can be seen in the
sales of Impressionist & Modern and Postwar & Contemporary art at Sotheby's and Christie's in May, where rare and important paintings achieved high prices. As well as the $58 million Pollock (estimate $25-35 million), Lichtenstein's Woman with Flowered Hat went for $56 million, Barnett Newman's Onement VI for $44 million and Cézanne's Les Pommes for $42 million (estimate $25-35 million).
Both the Russians and the Chinese were out in force. The Russians bid on works by Wassily Kandinsky, Chaim Soutine, Edouard Vuillard and Vincent van Gogh, and were successful with Pierre-Auguste Renoir's Vase de Pivoines. The Soutine was Le Petit Pâtissier of 1927, and it made $18 million, within the estimate of $16-22 million, and is believed to have been bought by a Chinese collector. 
An onshore option 
Other factors driving these huge prices in the art market include capital that has been pushed back onshore from the opening-up of tax havens such as Switzerland and Liechtenstein. Even Singapore, which was the main beneficiary of the Swiss disclosure agreements, has been forced to pass a law that makes tax evasion a crime, which becomes effective on 1 July this year. 
Bloomberg's Billionaires Index estimates that more than 30 per cent of the world's richest 200 people, who have assets in excess of $2.8 trillion, control at least part of their fortune through offshore structures. This means huge sums of money are looking for a new onshore home and the art market is an obvious beneficiary. The money in Cyprus will be fleeing from there as soon as exchange controls are lifted. 
Pictured above: This Braque sold for $15.8 million
The infrastructure and reporting of the art market also continues to grow. There is a swelling group of advisers, insurers, commentators, shippers, art funds and bloggers. The seventh annual Art Investment Conference at the Royal Academy in London was held on 2 May with a panel of journalists, auctioneers and art statisticians. The opening lecture was on the 'Art of Investing' and was described as 'integrating passion investments in a wealth-management strategy without emotion'. 
Herein lies a problem, because as much as some want to reduce art to a tradable commodity that can be assessed like a bond or a stock, it relies on its emotional charge to give it its power and impact. Take this away and you are left with solely an image. Great art has a metaphysical and emotional charge that is hard to describe in words.
There is a proliferation of these types of event all over the world. A few days after the Royal Academy event you could, if you were so inclined, have gone to the Pera Palace in Istanbul's Tepebasi quarter to attend a day-long conference exploring 'Contemporary art markets, Turkey, Iran and the Middle East'.
It'll end in tiers 
Despite all the hype, the boom at the upper end of the art market does not spill down into the middle and lower tiers of artworks, and there are regional shifts occurring in demand. According to the economist Clare McAndrew, commissioned by the European Fine Art Fair (TEFAF) in Maastricht to write an annual report on the art market, the US has retaken the top spot in art sales from China. She calculates that global sales of fine and decorative arts actually contracted 7 per cent in value in 2012, eliminating the gains seen in 2011. 
Pictured above: This Cézanne sold for $41.6 million
McAndrew summarises: 'Unlike the boom years from 2005 to 2007, when nearly everything did well, or the two that followed, when virtually nothing did, the past two years have seen mixed fortunes for different countries, sectors and individual businesses.' She adds that sales in 2011 were buoyed by Chinese auction houses, but in 2012 sales in China declined by 24 per cent to $13.7 billion, and that has only been partially been taken up by the US, which experienced 5 per cent growth over the past year, reaching a high of $18.6 billion. Sales were virtually stagnant in the UK and predictably contracted in France, Germany and Italy.
Despite the fall in Chinese demand for art in 2012, China is still seen as the most likely engine for growth (along with the Gulf) over the next decade and Christie's and Sotheby's are aggressively expanding there. Christie's has managed to obtain a licence to trade there, while Sotheby's has teamed up with GeHua in a joint venture that starts in 2014. TEFAF has also joined up with Sotheby's to form TEFAF Beijing, which they hope will be held for the first time in 2014. 
While the outlook for middle- and lower-rated objects remains uncertain, the best items will remain highly sought-after until Bernanke turns off the taps. At that point it is anyone's guess what will happen. But until then, expect the breathless reporting of record sales to continue, the continuing ascendancy of artists into the global elite, astonishing prices to be paid by the newly minted tycoons of former obscure countries on the edge of civilisation, such as Georgia, Kazakhstan and Mongolia, and at least half the people you meet in New York or London to be art advisers urging you to buy hot new artists you have never heard of. 
Ivan Lindsay's forthcoming book, The History of Loot and Stolen Art, will be published by the Unicorn Press in September 
Pictures courtesy Sotheby's