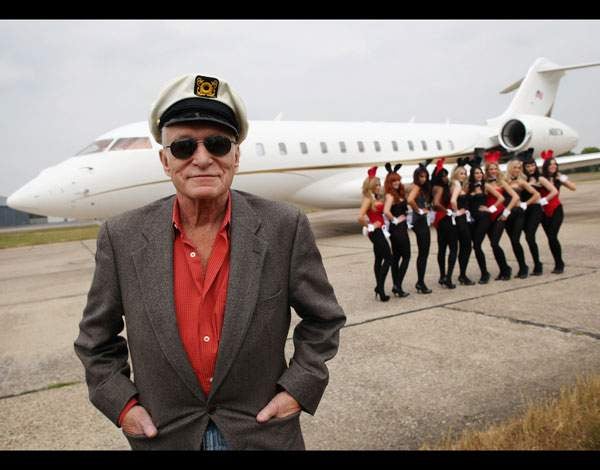 Boy about town Zak Smith says putting the Playboy Mansion on the market marks the passing of a generation of gentlemen's magazines.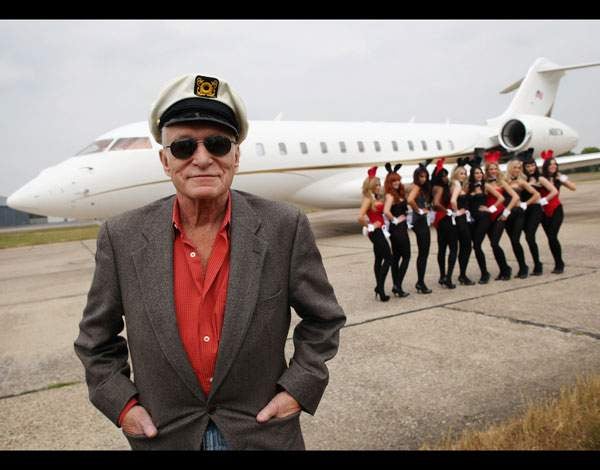 For fans of pinup centrefolds and nubile young ladies, raunchy collages and racy shoots, the past year has been a relentless disaster. A combination of self-righteous political correctness, economic factors and the march of the internet has rid our shelves of once iconic publications and sanitised our coffee tables forever more – smut glossies now shunned like a pervy uncle at a Christmas party. With the sudden announcement that the iconic Playboy Mansion has been put up for sale for a reported $200m, it's beginning to feel like the end of an era.
With FHM and Zoo recently going the way of Nuts and Loaded, the lads' mag industry has irreversibly changed, and possibly died. A staple of the late nineties and early 2000s, laddish, cheeky chappy magazines dominated the isles at WH Smith's, filling a generation of minds with cheap thrills, saucy pictures and regular lists of the hottest women of the year. I know many men into their late 20s and early 30s who would secretly admit to wanting that Rachel Stevens FHM poster back on their bedroom door.
Publications that once hit the dizzying heights of over 350,000 monthly copies have now shut up shop, some transferring online, others to distant memories. Facing double digit falls in the months prior to closure, most didn't have a choice, calling time on years of boobs, beer and banter.
To make matters worse for those pining for hardcopy smut, Playboy, the senior citizen of smut journalism, recently announced via its Chief Executive Scott Flanders that from March 2016, there would be no more nudity, sanitising its core and for many, negating it's raison d'être.
What has become pretty clear is that nudity alone cannot be a USP in a digital age, and what was risqué in the 50s is now pretty mainstream. As Flanders told The Times, 'the battle has been fought and won', and therefore Playboy has had to adapt.
Now that Playboy's Director of decadence has put his mega mansion up for $200m, the party is entering its twilight. Regular reports from disgruntled bunnies of a decaying property and creepy clientele suggest a decline akin to the industry as a whole. The mansion, boasting 29 rooms, five acres, a zoo licence and the infamous grotto, will no doubt be snapped up by a developer, Hollywood mogul, oligarch or Sheikh – provided they let Mr Hefner stay until he passes.
What now?
Most consumers of the type of journalism Playboy and 'lads mags' embodied have simply gone online and/or grown up. The pc-brigade have also done their best to put the nail in the coffin. However, following the collapse of Britain's lads mags, when the Playboy Mansion throws it's last party and displays it's final centrefold, we will see the end of a once booming, exciting and thoroughly naughty niche, a moment in time that will be missed by more than care to admit it.