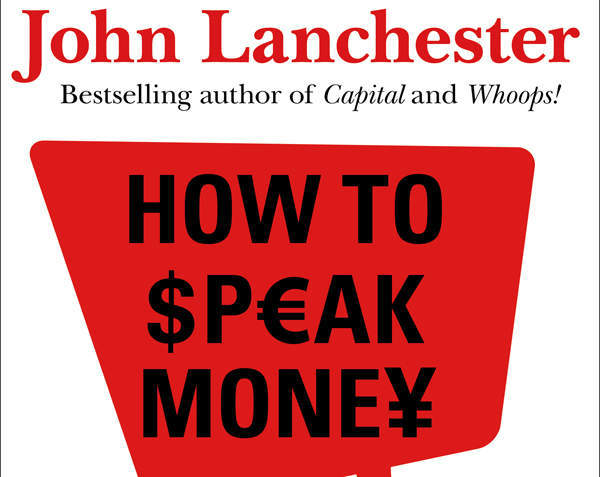 Whether you work in the City or have little interest in 'money talk', certain financial phrases can confound and astound even the most astute investor. 'Cheetahs? Cramdowns? Naked shorting? What does it all mean?' you splutter, as you check the stocks nervously over morning coffee.
Or perhaps you don't. But for many, the complex language of finance still acts as a powerful smokescreen; a locked door which prevents access to the issues at the very heart of our society. Not to mention the ability to protect your own assets effectively.
In his new book, How to Speak Money, writer and journalist John Lanchester aims to break down some of these barriers. From the complicated to the downright odd, no stone is left unturned in decoding the language of the economists and traders.
Below are just 7 of the bizarre financial phrases explained in the new tome. Happy reading (and banking)…
Dead Cat Bounce: An apparent but illusory recovery in a falling market. It's the same kind of bounce a dead cat would give if you chuck it out of a window: not a very big one. If you're wondering who on earth would be so sick as to come up with a metaphor like that, greetings, and welcome to the world of money.
Bankster: A rude term fusing 'banker' and 'gangster'. It originally dates from the Great Depression of the thirties but has had an understandable revival since the credit crunch. As Warren Buffett once said about financial sector conduct during a previous boom: 'It was the bankers who were wearing the ski masks.'
Eating Their Lunch: to outdo or defeat someone, usually by out-competing them or stealing their customers.
Beggar Thy Neighbour: An economic policy in which a country lowers the value of its own currency to make its exports cheaper, and at the same time follows policies which make it difficult for other countries to export to it. Beggar thy neighbour is a form of mercantilism. Not to be confused with the children's card game, Beggar My Neighbour, another reliable source of conflict.
Eddie Murphy Rule: A proposed rule put forward by the CFTC to prevent people using misappropriated government information when trading in commodities markets. It's based on the scam Eddie Murphy and Dan Aykroyd pull in the denouement of Trading Places, so should really be called the Murphy-Aykroyd rule.
Failing Upwards: This happens a lot in British public life: someone is given a job, screws it up, and is promoted to another bigger job just as the first thing collapses; then the process repeats. I bet you can think of your own examples.
Gold Bugs: Name given to investors obsessed by gold. They often think that gold is the only legitimate source of value for a currency, as well as being the only truly safe investment. In the world of money, the general view of gold bugs is that they are mad.
How to Speak Money by John Lanchester is out now, priced £17.99 hardback / £12.99 ebook version.