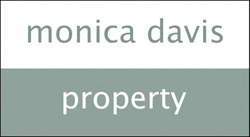 Spear's breakfast at Masterpiece London, the art, antiques and design fair which prides itself on presenting the very best, is a must-attend occasion for cultured HNWs
The panelists are jeweller Theo Fennell
;
Viscount Linley, founder of LINLEY and chairman of Christie's UK;
Loic le Gaillard
of Carpenters Workshop Gallery; and
Michael Goedhuis
, Chinese art specialist.
The breakfast, sponsored by Monica Davis Property, is a lively, amusing, provocative look at art and the art world. In 2013, art dealer and gallerist Philip Mould told a standing-room only audience about the ups and downs of his celebrated career, along with some wicked anecdotes. 2014 will see an event of equal interest to our readers.
Masterpiece London, sited in the grounds of Chelsea's Royal Hospital, attracts global HNWs who come to buy objets d'art from the world-class dealers present. Spear's has been a key partner since 2011.
Venue: Masterpiece London, Royal Hospital, Chelsea
Philip Mould, gallerist and star of the BBC's Fake or Fortune?
Adrian Hamilton, Duncan Hamilton & Co
Viscount Linley, Linley and Christie's UK
Thomas Woodham-Smith, co-founder, Masterpiece London
Tim Jefferies, Hamiltons Gallery
Edmondo di Robilant, Robilant + Voena