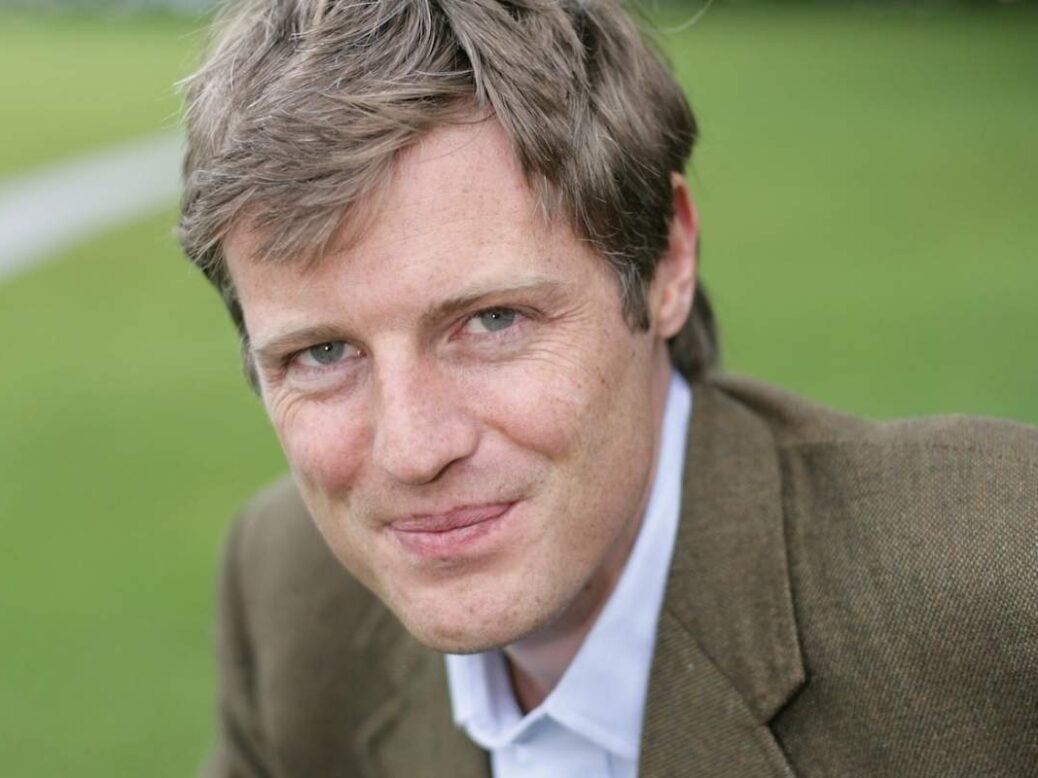 William Cash takes his own view on both mayoral candidates in advance of voting day tomorrow.
BackZac say that there are only two things that you need to know about Sadiq Khan: he backed socialist Jeremy Corbyn for Leader and would do it again tomorrow. Khan's supporters have retaliated through an equally personal smear campaign that cleverly disguises the fact that it is a smear campaign by accusing Goldsmith of running his own smear campaign against Khan. A meta-smear, if you will.
It has been a battle of personality and class, not policy. This has been unfortunate for Zac. Even his greatest supporters will admit that as the Etonian son of billionaire financier Sir Jimmy Goldsmith, he was always going to struggle in Labour-leaning London. However, the decision is more complex than a simple choice between a 'billionaire posh boy' and a 'son of a Muslim bus driver'.
There is more to being Mayor than just having a big personality. The Mayor of London commands the third biggest direct personal mandate of any politician in Europe, with control over policing, transport and housing. Zac deserves to win because, unlike his rival, his policies are costed, do not pander to populism, and actually put forward a vision for London's future.
There is too much to lose to vote for Khan, Jeremy Corbyn's man for City Hall. London boomed under Boris. Unemployment is lower than ever before. London is home to more than 1 million businesses – a 25 per cent increase since 2008. London is leading the rise of brand new industries, in the fields of artificial intelligence and quantum mechanics, to name just a few. Without a leader who genuinely believes in the value of business and the free market over state protectionism and veiled socialism, this all stands to collapse. Zac has been consistently pro-deregulation, is in favour of lower corporation tax, and vows to undertake a review of SME red tape in London. Zac is not afraid to defend wealth. He knows the opportunities it brings.
Zac may not be the most outgoing guy. That makes him no less revolutionary. Goldsmith, an avid poker player who was expelled from Eton for smoking dope, has something most politicians lack: imagination. Although this was seen as a bad thing by his whips, who took revenge by allocating him an office so small that he was forced to work out of the House of Commons Library, it can only be seen as a good thing for London.
He is channeling his revolutionary spirit into start-ups. Britain has the strongest environment for start-ups in Europe and the fourth strongest in the world. Zac knows that this is an industry that needs to be supported. His solutions are characteristically inventive. Why not make unused tube stations available to start-ups, who often struggle to meet the costs of London office space? Why not encourage big companies, through what Goldsmith describes as a 'match-making service', to mentor start-ups by offering them their space and expertise? Why not use TfL's 560km network of tunnels and bridges and roads to create a superfast broadband network for London? Off the wall thinking should be encouraged: Zac has this in spades.
Unlike Khan, whose fares policy will take £1.9 billion out of the transport budget, Goldsmith realises that we cannot scrap vital upgrades to ease overcrowding in London's transport network. Goldsmith has already successfully secured a commitment to devolving suburban rail which will help TfL create an integrated Southern Overground. London's transport infrastructure is buckling under the strain of a growing population and Goldsmith recognises this. He is prioritising the development of Crossrail 2, which will make it easier for Londoners to travel around the ever-expanding metropolis. He is also proposing new powers over vehicle excise duties to ease congestion on London's increasingly busy roads.
According to Zac David Cameron 'never fails, when introducing me, to say that I have been a pain in the arse'. This sums him up well. Zac is too imaginative, too free market and too independent to be a good career politician. Instead, he follows his conscience, a conscience untainted by the petty bourgeois grandstanding so common among today's political classes. He is exactly what London and our financial community needs.