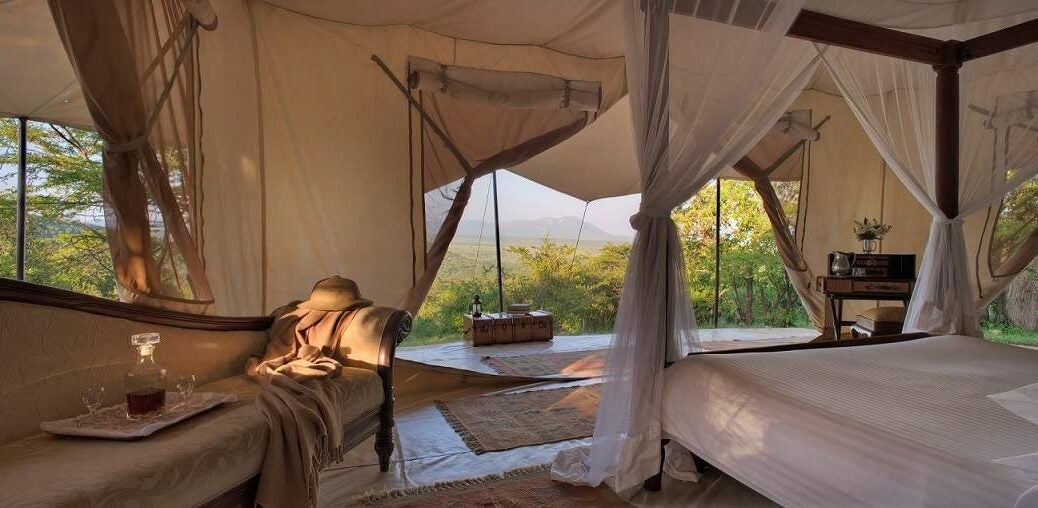 From wood-fired hot tubs in South Africa to hand-painted Portuguese bathrooms in the Algarve, the seventh annual Boutique Hotel Awards put unique guest experiences at the very top, writes Codelia Mantsebo
South Africa's Franschhoek's Adakemie Street Boutique Hotel & Guest House has been crowned the World's Best Boutique Hotel at the 2017 Boutique Hotel Awards, an awards organisation founded by Cambridge graduate and young entrepreneur Edward Gabbai.
The other 2017 winners include a private island in the Maldives — Coco Privé Kudahith, a Safari camp where only wild animals will disturb the peacefulness of the lodge and a Lake Garda wellness spa with five saunas and a crushed ice fountain.
Situated in the centre of Franschhoek, the soul of South African vinoteque, Adakemie Street has eight themed suites and five private buildings; the hotel is equipped with wood-fired hot tubs, private plunge pools and a mobile phone pre-programmed with numbers for all the local wineries.
Closer to home, the Chester Grosvenor hotel in Chester was awarded World's Best Classic Hotel. Opened in 1865, the hotel's 68 bedrooms and 12 suites are individually designed but share a blend of traditional and contemporary influences. The hotel is also home to Michelin starred 'Simon Radley at The Chester Grosvenor', who's retained a Michelin star since 1990.

In other categories, the World's Best New Hotel award went to Kensho Boutique Hotel & Suites, Mykonos, which opened in 2016 and was built using local stone and aged wood, combining traditional Myconian architecture with modern luxury.

The categories ranged from the 'World's Best Culinary Hotel' to the 'World's Most Inspired Design Hotel'.
Previous winners include Secret Bay Hotel, Dominica, which won World's Best Boutique Hotel in 2016 while Hotel Gotham, Manchester, was awarded World's Best New Hotel.
The Boutique Hotel Awards is the first and only international awards organisation dedicated to recognising unique distinctions among boutique hotels. Each property was visited personally by the organisation's hotel judges, who specialise in each category, where decisions on winners depend on true first-hand guest experience at the property. The judges covered five categories; dining and entertainment, design, facilities, location and staff service and overall emotional impact.
The winners were selected from more than 600 nominees in more than 80 countries, with each entrant nominated by a committee of 70 leading travel experts.
Keynote speaker Wladimir Klitschko, two-time world heavyweight champion boxer and boutique hotelier, as well as Juliet Kinsman, founder of Bouteco, a social enterprise celebrating sustainable boutique hotels were in attendance.
'We believe that luxury hospitality can be a force for good and that we can have a positive effect on the future. It's not just about where we stay – it's about how those hotels make us feel and the people, the visionaries, the individuals behind those hotels their attention to detail and the passion that creates extraordinary experience honour and privilege to be here with the heavy weights of our industry', Juliet​ ​Kinsman commented.
Here are the 2017 winners in the top categories:
World's Best Beach or Coastal Hotel: Qualia, Whitsundays, Australia
World's Best City Hotel: The Serras Hotel, Barcelona, Spain
World's Best Classic Hotel: The Chester Grosvenor, Chester, UK
World's Best Culinary Hotel: Vila Joya, Algarve, Portugal
World's Most Inspired Design Hotel: Ca Maria Adele, Venice, Italy
World's Best Honeymoon Hideaway: Carpe Diem, Santorini, Greece
World's Best New Hotel: Kenshō, Mykonos, Greece
World's Best Relaxation Retreat: Castello di Guarene, Italy
World's Most Romantic Hotel: Aenaon Villas, Santorini, Greece
World's Most Sustainable Hotel: Cottar's Safari Lodge, Nairobi, Kenya
World's Best Wellness Spa: Lefay Resort & Spa, Gargnano, Italy
World's Best Private Villa (joint winner): Over Yonder Cay, The Bahamas
World's Best Private Villa (joint winner): Coco Privé, Kuda Hithi Island, Maldives
World's Best Boutique Hotel: Akademie Street, Franschhoek, South Africa
Codelia Mantsebo is an Online Writer at Spear's