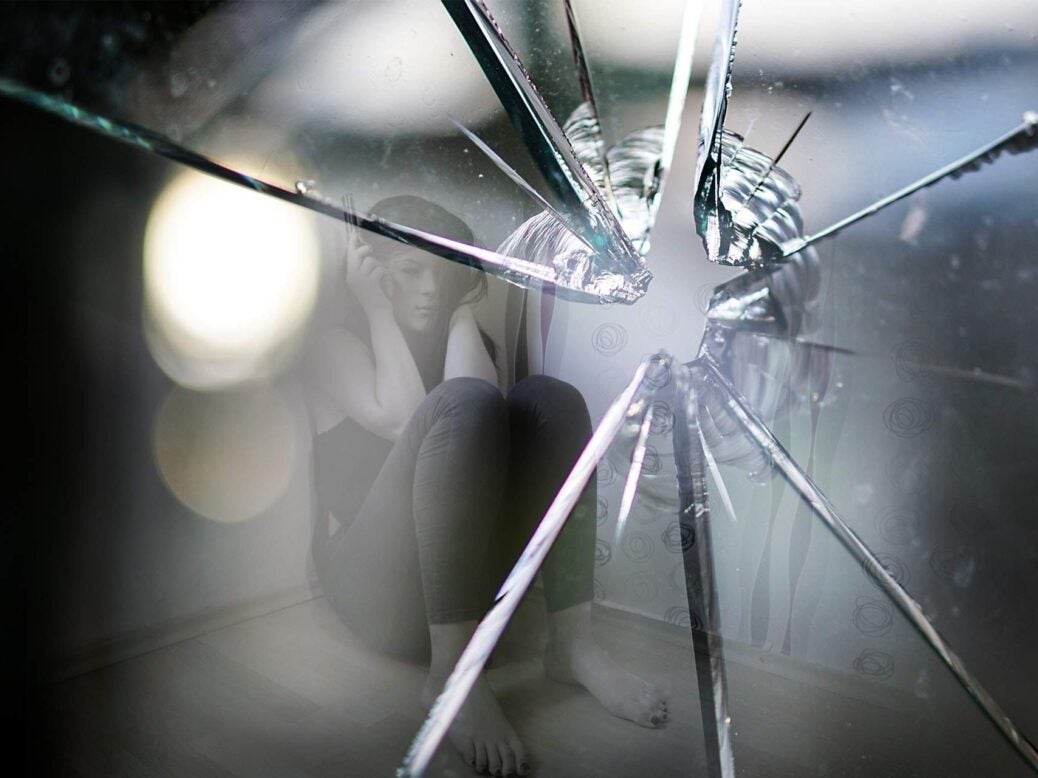 Wealth doesn't guarantee good health – and when it comes to mental health it may even endanger it, writes William Cash
From Brideshead Revisited to the novels of Scott Fitzgerald and the expensive Swiss 'clinics' that pop up in the novels of John le Carré, much of the 20th century's greatest literature was inspired by four subjects: betrayal, money, addiction and suicidal depression. The subtext is often that money, privilege and self-esteem, or self-worth, do not always go together – just as happiness in dysfunctional HNW families is about as rare as in a Tolstoy novel. As the 19th-century American poet Ralph Waldo Emerson put it: 'The first wealth is health.'
Today, if you read the increasing number of media stories about high-profile families at war with each other, or stories about individuals or celebrities who are 'burnt out', depressed, or have had to seek help for mental health issues, it seems that wealth and good mental health really do not go together. The subject of HNW mental health is only just starting to become a mainstream concern, however.
Thankfully, as we will be hearing at the panel on HNW mental health that I am chairing at the Spear's Wealth Insight Forum on 27 September, there are some pioneers in London and America who are leading a mini-revolution in this area, providing assistance to HNWs and their families, as well as CEOs with 'burn-out', celebrities and sports stars who are struggling to re-adjust to life in the real world after their career, and the usual billionaire scions whose sense of identity and self-worth has long been a buried issue.
Increasingly, well-known individuals are 'coming out' about their mental and behavioural issues – but who do they go to for assistance? Often their high profile means the traditional residential 'recovery' clinic model – such as the Priory, or the Meadows in Arizona – is not practical or a realistically 'safe space' for a billionaire or celebrity to share the secrets of their damaged soul and life with a group of strangers.
Yes, all 'clients' are bound by confidentiality – but what does that mean today when anybody can be a blogger or post anonymously on social media? If President Trump's personal lawyer recorded tapes without his client's knowledge or permission,
then what hope of 'privacy' is there at a clinic for the likes of Australian billionaire James Packer, who resigned from all his boards earlier this year and checked in to an exclusive $35,000-a-week mental health clinic near Boston?
Packer – or his financial advisers or lawyers – chose for him to be treated at the 11-bedroom McLean Hospital in Belmont. The facility has been around for many years and former patients include Sylvia Plath and John Nash, the Nobel prize-winning mathematician whose paranoid schizophrenia became the subject of the film A Beautiful Mind.
One of the things I'm looking forward to talking about at the Spear's HNW mental health panel is how the wealth management community has finally woken up to the importance
of HNW families and individuals understanding that financial success is only a small part of playing happy families. As Rupert Phelps, head of family office services at Smith & Williamson, will be arguing on the panel, investment in 'family capital' and 'spiritual capital' is just as important as stocks, bonds, bricks, gold, art, and any other assets.
Building up 'family capital' means talking as families and being prepared to open up and discuss the 'behavioural' issues that many refuse to face up to, or possibly don't realise exist – eating disorders, spending issues, drugs, sex addiction or other problems, for which prescribing 'medication' may be the easiest option but is unlikely to be the best.
At the Wealth Insight Forum, we'll be hearing about 'behavioural wealth', pioneered by Paul Flynn, CEO of Addcounsel, which has a new holistic programme for HNWs that fuses
the physical and the behavioural to ensure families get a 'complete' view of their 'family health', not just their financial health.
For others, such as stressed CEOs or hedgies or traders suffering from burn-out, the issue is a personal breakdown brought on by work, often involving getting overdrawn
on one's mental capital account.
The consequences of not being able to deal with depression or personal despair can be much worse than any implosion or loss of wealth. A dear friend of mine (and Shropshire neighbour) recently lost her long battle with depression in the most tragic way. It often affects the kindest, most sensitive and wonderful people.
Thanks to the likes of the McLean Hospital, the 'bespoke' Kusnacht Practice in Switzerland (where George Michael spent six months) and Addcounsel in Mayfair, it may not be too late for many individuals and families to be treated for behavioural and mental health issues.
William Cash is founder and editor at large of Spear's
This article first appeared in the September/October edition of Spear's. Buy your copy at your nearest WH Smith travel store or subscribe
Related
Wealth and addiction: inside the troubled HNW mind
Interview: Meet the Mayfair rehab clinic that's changing the face of addiction
Concerns raised over HNW mental health