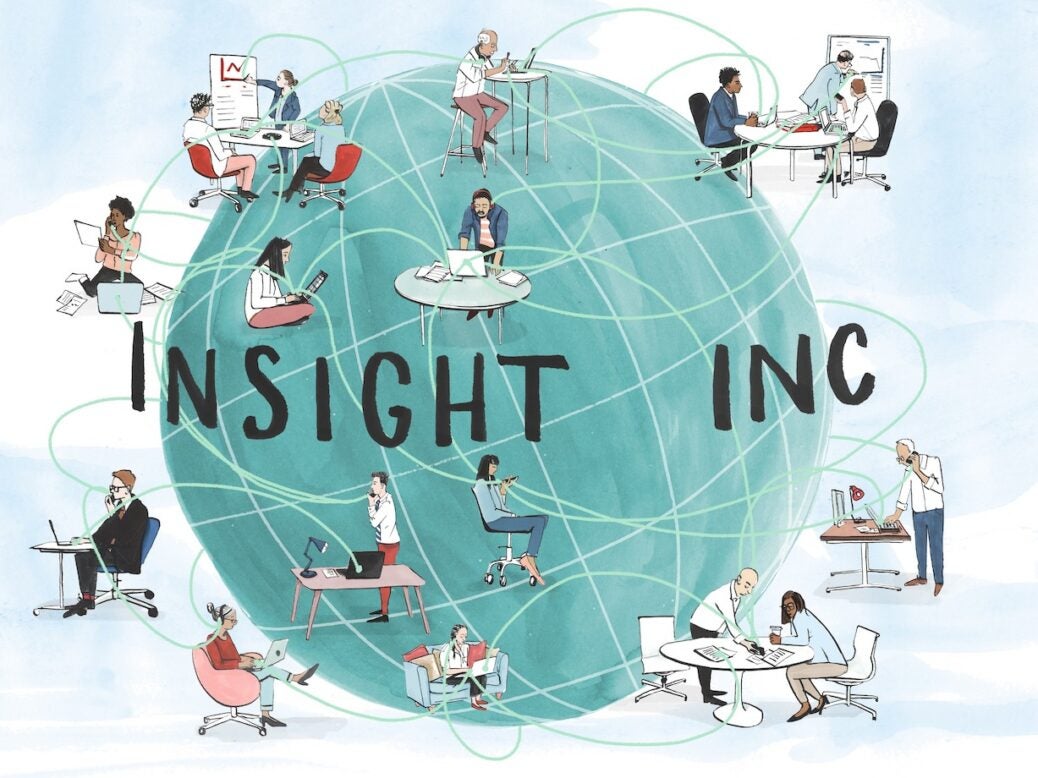 Mitchel Harad has never been so happy to have a family holiday ruined.
In May 2016, the US-born marketing executive was driving his family three hours south of their home in Sydney, Australia for a beach weekend when his phone went wild with urgent calls, texts and emails. LendingClub, the San Francisco-based fintech where Harad had run consumer marketing before moving to Australia, had plunged into crisis. Suddenly, dozens of hedge fund managers and other investors were so desperate for his insights into his former employer that they were willing to pay an average of $500 an hour to get him on the phone.
The family hit the beach, but Harad stayed holed up in their little rental cabin taking call after call, cramming in 20 one-hour conversations. He ate on the phone and one of his inquisitors even kept the clock ticking on his 'paid by the minute' fees while he dashed off for a toilet break.
'My throat was so sore that I had no voice by the end of it and I never got to the beach, but I had no choice,' he recalls. 'So many people suddenly wanted my opinion that I earned enough to pay for a few weeks in Fiji for the whole family.'
Human insights still trump the urge for AI
All those paying customers desperate to know what Harad thought was going on inside his former company were hedge fund managers and other investors who had found him through so-called 'expert networks' – firms that make their money by putting clients in touch with people whose insights they want in a hurry. He was on their lists because in 2007 he had received an 'out of the blue' email from a firm called Gerson Lehrman Group (GLG) asking if he was willing to field such calls. Since then he has joined a half-dozen similar networks and taken 200-plus calls at fees of between $300 and $800, earning up to $10,000 a year for having brief conversations that he quite enjoys.
Expert networks are one of the more influential industries that most people have never heard of.
At GLG alone, Harad is among an army of a million on-demand experts in 160 countries, according to the company. They range from Boston academics working on nanotechnology to retired chief executives, former politicians and the sales executives who know more than anyone else about niche topics ranging from shoe sales in Scotland to Coca-Cola's operations in Germany.
In an age of robots and artificial intelligence, the world's 100-plus expert networks or 'insights' firms are fulfilling one of the oldest and most low-tech of human desires: the urge to talk directly to someone who knows something that you don't. The companies are somewhere between talent agencies and micro-consultancies, and many of them are expanding rapidly. Having averaged an estimated annual growth of almost 20 per cent in recent years, the industry is showing no signs of slowing down. Covid leaves both experts and businesses open to more flexible ways of working, while clients crave advice on how to cope with a disrupted and rapidly changing global economy.
How companies have adapted post-Covid
GLG is the best known firm, but there are a growing number of players in the space. Some have carved out a niche by specialising in certain industries or geographical regions. This combination of growth and competition has helped to set off a wave of fundraising and M&A activity. In October GLG filed for the industry's first IPO in the US. The company plans to list on the Nasdaq Global Select Market under the 'GLGX' stock symbol, in a move that has shone new light on what has always been a deliberately secretive industry.
The firm has still not announced how many shares it will offer or at what price, but its prospectus revealed that in the year to 31 December 2020 it booked $589 million in revenue from 2,700 clients, with its $322 million takings in the first half of 2021 representing growth of 14 per cent over the same period a year earlier.
GLG reported a striking gross profit margin of 72 per cent, which is not unusual in an industry where clients often pay $1,300 or more for a one-hour phone call, with as little as $300 of that – or in some cases less – being passed on to the 'expert'.
Neither GLG nor its competitors make their rates public, but clients and experts tell Spear's that a typical mid-ranking expert receives $250–$500 an hour, with a smaller cadre of medical specialists or ex-CEOs able to demand $1,000. One industry player recalls a client being charged $30,000 for a phone chat with a former top Google engineer, and ex-prime minister David Cameron received uncomfortable news coverage in 2016 after a 90-minute breakfast with a small group of GLG's hedge fund clients earned him tens of thousands of pounds.
Economic crises have formed the growth of the insights industry
The insights industry began with the founding of GLG in 1998, after changes to Wall Street's rules on investment research had left investors desperate for new sources of information. Two Yale Law School graduates from New York, Mark Gerson and Thomas Lehrman, launched the firm in their twenties. It was initially a publishing house, producing industry guides for fund managers, but the founders quickly realised their customers were much more interested in talking directly to the experts GLG's researchers were interviewing.
Alexander Saint-Amand, who joined the young firm while he was still at college and would be its chief executive for 12 years from 2006, is credited with realising the potential value of mediating direct conversations after he tried to research his mother's Alzheimer's condition at a medical conference and found that he learned most by talking to experts on the fringes of the event.
Gerson and Lehrman remain directors and shareholders but for more than a decade they have spent much of their time pursuing other start-ups and business activities. Lehrman worked full-time from 2004 for President George W. Bush's Commission on Weapons of Mass Destruction, rising to head the State Department's Office of WMD Terrorism until 2007.
GLG quickly made them wealthy by doing for wisdom and expertise what Airbnb, Uber, WeWork, Amazon, iTunes, Netflix and Tinder have done for homes, cars, offices, books, music, films and romantic partners: making them commodities available on demand for short-term consumption with no lasting commitment.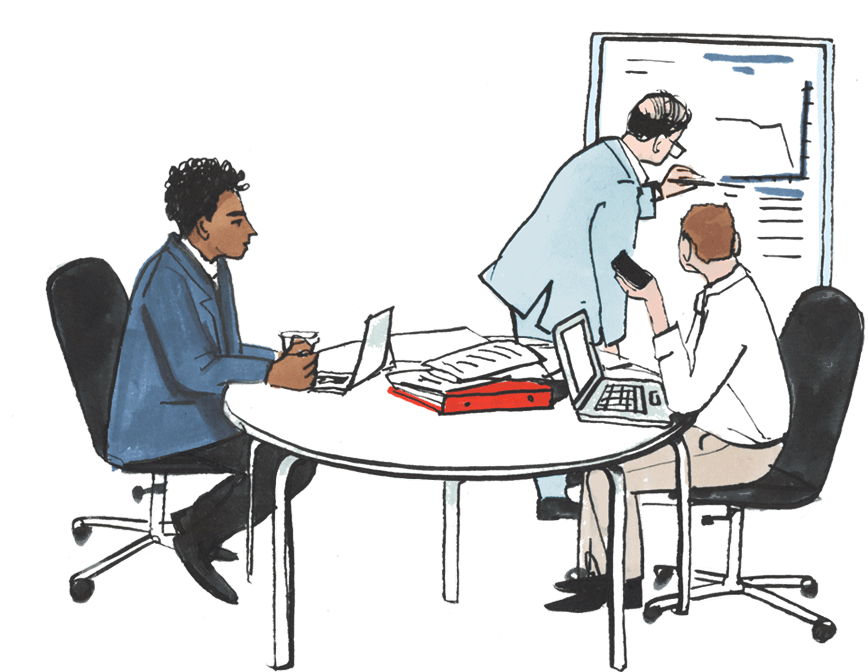 Gerson, who has written books on neoconservatism and Judaism and has shared business interests with his friend Jared Kushner, is a significant philanthropist in Israel and the US. In September 2021 he and his wife Erica, a rabbi, gave a record $18 million to Christian medical missions in Africa. Gerson explained his support for Christian missionaries as a matter of following the appropriate expertise; it's the missionaries who run the best hospitals in Africa, while his wife noted that 'there are no Jewish missionaries'. 'We were looking to fund whoever can save lives in the most effective way,' she said.
In 2008 Lehrman bought a Fifth Avenue apartment from Seagrams heir Edgar Bronfman Jr. for $21 million, selling it in 2016 for $32 million.
Competitors are growing quicker than GLG
In recent years GLG has had sweeping changes at the top, appointing former Ebay, Google and McKinsey strategist Paul Todd as chief executive in 2018. The recent prospectus observes that 'since 2019 he has brought in an almost entirely new leadership team, including new leaders for each region'. The firm now operates from 22 cities in 12 countries, with its biggest office in Austin, Texas.
GLG's prospectus also notes that, having concentrated in the past on organic growth, the firm is now ready for M&A opportunities for the first time and plans to pursue deals 'that would potentially bring broadened technology and product offerings [and] expanded geographic footprint' among other benefits. A spokesman for GLG said the firm could not discuss its plans or any other matters in the lead-up to its IPO.
Max Friberg, chief executive of rival expert network Inex One, tells Spear's he used information in the prospectus about the trigger price of share options paid out to a recently departed executive to calculate that GLG's leaders were valuing the firm at about $1.4 billion in 2020. He estimates that expert networks overall have grown at an average of 18 per cent a year since 2015, taking the industry's total annual revenues to $1.9 billion.
The GLG prospectus says that money raised through the IPO will be used to pay down the firm's debts, which stood at $959.9 million on 30 June 2021, and 'for general corporate purposes'.
Most of GLG's rivals are growing more quickly than the industry leader, notes Friberg, whose company positioned itself as a specialist in the Nordics before pivoting to become an aggregator of expert networks. He is convinced that better connections between networks and clients will make GLG vulnerable over time, especially as the useful 'shelf life' of any expert is limited because over time people lose touch with current developments in a subject area. Also, smaller networks are using LinkedIn's enormous database of 750 million-plus constantly updated profiles to help them identify new experts on demand.
Brian Wallins, a research manager covering digital talent platforms and the gig economy for the California-based Staffing Industry Analysts (SIA), believes the potential of network aggregators is limited while the industry is still dominated by GLG and a few other big players. GLG's prospectus says its revenues are 2.3 times those of its biggest rival, AlphaSights, a fast-growing London-based operation with offices in New York, San Francisco, Hamburg and five Asian cities. Wallins says such a large lead over its rivals is one of GLG's biggest attractions for potential investors in its IPO, along with its massive database of experts and the fact that 'the global trend of demand for expert networks remains pretty strong'.
'It's a large pie that is still growing, so it's not a zero-sum game when you see more upstarts nipping at their heels,' he says. 'There's always going to be room for specialists to carve out their own little markets and I don't think there's anything GLG can do to fend off those smaller niche providers.'
Friberg says the industry structure is divided into several tiers, with GLG being trailed by three other 'global leaders': AlphaSights, Third Bridge (which was founded in the UK by former Bain & Co consultants and now has more than 1,000 employees) and Guidepoint (a New York-based firm that grew out of a business specialising in healthcare and claims to have 900,000 experts in 150 countries).
The next tier contains 'regional champions' such as the Berlin-based Atheneum, and Coleman Research, which is strong among US buy-side investor clients. Dialectica, based in Athens and London, was named in March 2021 as the fastest-growing expert network in Europe, and in November it announced plans to almost double its workforce by creating 500 jobs in Canada. In Asia there is the dominant Japanese player VisasQ (VQ), Singapore's Lynk Global, and Capvision, which was founded in Beijing in 2006.
Industry-specialist networks have entered the fray such as the Health Expert Network, the Biotech Network and Candour, which concentrates on the energy sector, along with software-driven players such as DeepBench, which focuses on transparency, proSapient, Techspert.io and NewtonX.
While almost all players are privately held, VisasQ listed on the Tokyo Stock Exchange in March 2020 and announced in August 2021 that it was buying the considerably larger Coleman for $102 million in the hope of becoming a global force that might eventually overtake GLG. Capvision has also filed papers to list on the Hong Kong Stock Exchange, with most analysts agreeing that Asia is the region with the greatest growth prospects.
Last year saw a flurry of fundraising, led by Atheneum taking $150 million from investors and Lynk raising $24 million.
GLG's information leak inspired TV show Billions
The industry's growth has only been possible because of its success over the past decade in coping with the compliance challenge of ensuring that the 'inside knowledge' and 'edge' sought by clients does not stray into insider trading and illegal disclosures. GLG faced a potentially fatal crisis over the issue in 2012, when information disclosed in meetings it had brokered with an expert on Alzheimer's drug trials led to criminal charges and a nine-year jail sentence for a trader from the Wall Street hedge fund owned by billionaire Steve Cohen.
Cohen is widely seen as the inspiration for Bobby Axelrod, the ruthless hedge fund boss in the TV show Billions. The show's writer, Andrew Ross Sorkin, had dealt with Cohen as a reporter for the New York Times and described the early insider trading charges related to expert networks as a 'Eureka moment' for his creation of the show. Both Cohen and the fictional Axelrod are former golf club caddies who hired psychiatrists to motivate their hedge fund traders and repeatedly delivered 38 per cent returns on $50 billion of assets under management, earning personal fortunes of $10 billion.
The Billions plotline often revolves around the quest by Axelrod's traders for inside knowledge or 'ideas' on which to trade, and the information that Cohen's real-life trader Mathew Martoma got from GLG-sourced medical expert Dr Sidney Gilman led to a scandal that could have destroyed GLG and other expert networks.
Dr Gilman was involved in a much-hyped Alzheimer's drug trial that was about to report disappointing results. He said in court that the information 'just slipped out' during one of the 42 chats GLG brokered between him and Martoma. Cohen's funds dumped their heavy investments in the relevant companies almost overnight and instead bet against the stocks, netting hundreds of millions of dollars in what prosecutors called the most profitable inside-trading scam ever uncovered.
'There was probably a 90 per cent chance that that episode would kill the entire industry,' says Mitchel Harad, who still takes expert calls through GLG and other networks and has studied the industry closely. 'What actually happened was in the other 10 per cent [of possible outcomes], because that threat forced them to really get their shit together, and it has made it a much stronger industry. They now layer on so many compliance services that it can create a lot of competitive advantages and it has actually allowed networks to charge more and fatten up their margins.'
Most networks are careful to reassure clients that they have minimised legal risks; GLG's prospectus says it maintains a 50-strong compliance team among its 2,300 employees. It also refuses to arrange interviews with experts who currently work at a firm being researched, and makes its experts confirm in writing that their conversations will not breach any confidentiality commitments to their employers or any other rules.
Conversations can be recorded or listened to by compliance officers and experts are given annual online training on what constitutes information that is confidential, actionable and therefore illegal to share. When firms including Citigroup and the Applebee's restaurant chain have asked GLG not to use their employees as experts, the network has agreed to leave them alone.
In the 'risk factor' section of its prospectus, GLG conceded that there remains a danger that clients could trade on the material non-public information held by its experts, and Brian Wallins of SIA says that is still a 'delicate' area despite 'all the additional steps GLG has taken to protect themselves from those kinds of exposures'.
'It's just hard, because once the call is set up and two people are speaking there's no way of really tracking what's being discussed,' he says. 'But is GLG responsible for that at that point, after they have kind of covered their legal bases? I guess that's more of a legal argument.'
Harad says his 200-plus expert interviews have often touched on market-sensitive issues but he has not felt pressure to share anything that would be an obvious breach. 'I've never got, "Hey buddy, what are earnings really going to be this quarter?" Sometimes it's a little too specific, but when it is crossing the line into non-public information I give a really simple answer like "I don't think that's something I can share with you", or perhaps "I can give you a range but I don't think I should tell you the exact number". And zero times have I had anyone push. The guys asking the questions are the ones who face the consequences, not me, so I have zero concern that I'm ever going to say anything that's going to get me in trouble.
'If they are on the hedge fund side, I think their worry is not going to jail, but that if they get improper information they will be prohibited from putting capital into whatever idea they had, or they might get into trouble with their manager and have to do remedial compliance training.'
Harad admits that he enjoys his expert conversations. It is fun to be treated like an authority and occasionally to influence important investment decisions, he says. Best of all, there is no preparation required, no follow-up work when he puts down the phone, and the money will soon appear in his bank account.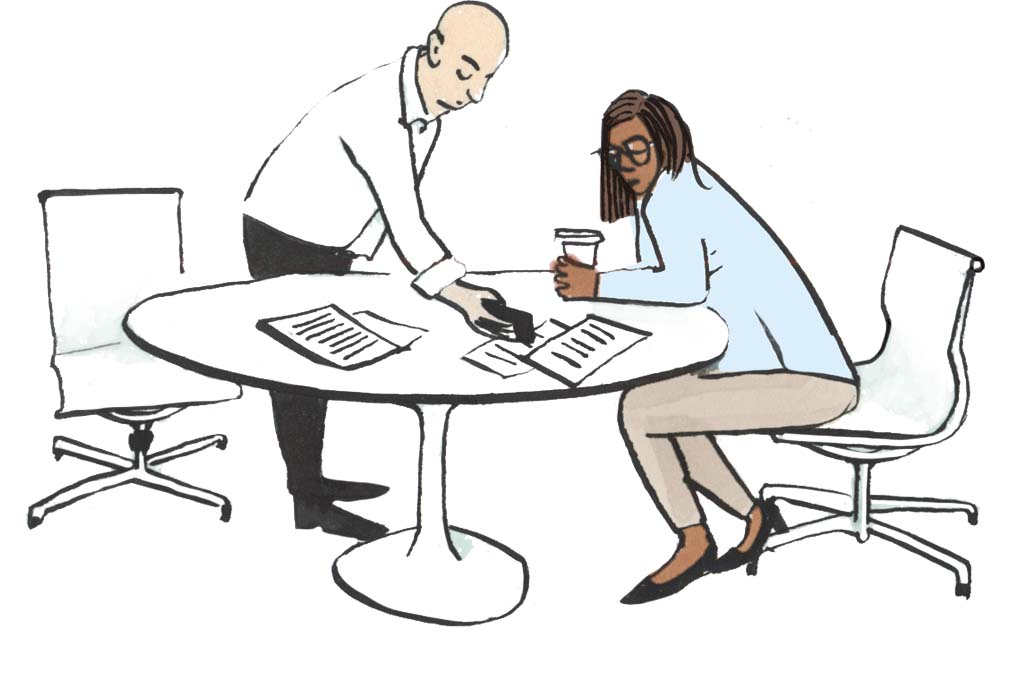 A regular 'expert' from the pharmaceutical industry who asked not to be named said it was a guilty pleasure to sit at work on his employer's time and earn several hundred dollars by setting people straight about his previous employers, occasionally even settling an old grudge by revealing that a management team had misrepresented its true performance.
The networks aim to source the right expertise for their clients by identifying a stable of experts, often by using LinkedIn profiles and then vetting them. They list each person's expertise and ask them to set their standard price for a phone call. When an appropriate request comes in, a number of experts are sounded out about their knowledge of the subject, then the network chooses which names to offer the client.
The normal business model is to ask clients to pay an annual subscription. Many firms sign up to several networks, so it is not unusual for experts to be approached by more than one network about the same job.
GLG is far and away the biggest source of work for experts, but it has a reputation for driving a hard bargain: it pays by the minute, so it will reduce the fee it pays to experts if the call does not run to 60 minutes, even though clients are charged for a full hour. Staff are said to be rewarded for limiting the amount of money they hand over to experts.
Harad has learned to cut the $500 fee he charges through other networks to $300 when dealing with GLG, otherwise its staff are unlikely to put him forward to clients. The suspicion among many experts is that GLG staff are incentivised to place profit for the business above some other concerns.
Indeed, not everyone is complimentary about the services provided by expert networks. Auren Hoffman, chief executive of US-based geographical data provider SafeGraph and an investor in more than 120 tech firms, says venture capital firms should think twice before relying on GLG experts to assess potential investment targets because supposed experts could have exaggerated their credentials in the hope of making quick cash from a phone call.
Hoffman told an online discussion group that after SafeGraph had completed a fundraising round in February 2021 a prominent venture capital (VC) firm shared with him the four calls it had completed with GLG-provided 'customers' of his firm. 'Two happened to be our two smallest customers and two were random guys who were tangentially related to our market but definitely not customers,' Hoffman said. 'This was a waste of time for the VC and gave them a false impression of SafeGraph.'
But there are plenty of satisfied customers; 22 of GLG's 25 biggest clients have kept up their subscriptions for more than a decade. A Mayfair-based private equity manager who did not want to be named tells Spear's: 'We are very happy with the bang we get for the buck in the calibre of people we talk to through GLG. When you consider that one decision we make can involve hundreds of millions of dollars, this is a very worthwhile expense even if just one [interviewed expert] turns out to have really valuable information.'
Having grown on the back of hedge fund clients and then management consultants who repackage the experts' insights to sell to their own clients at massive mark-ups, the networks are now seeing surging demand from private equity funds flush with cash and forced to search for new deals more widely, deeply and creatively than ever before.
The key to unlock future growth may be the networks' ability to win over the corporate sector by persuading ordinary businesses that they can win fast access to outside expertise to help guide their normal decision-making processes without having to take on new permanent employees or expensive consultants. Max Friberg of Inex One estimates that corporates make up only 10 per cent of current demand for expert networks but offer the greatest untapped market of all.
'When you look at the sheer size of the corporate world you are talking about hundreds of billions of dollars being spent on decision-making,' he says. 'The opportunity there is virtually unlimited.'
Illustration: Clare Mallison