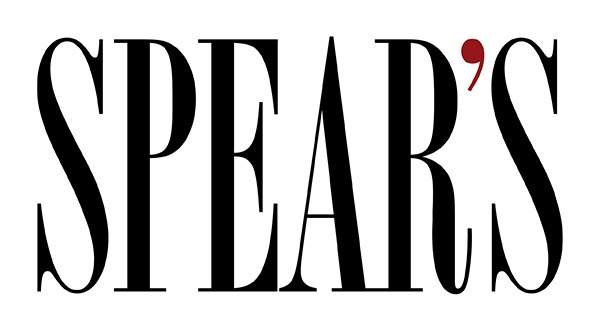 Spear's, the multi-award-winning media brand for ultra-high-net-worth individuals and the professionals who advise them, is seeking an experienced editor and journalist to lead its wealth management industry coverage. This newly created senior role provides an opportunity for the right candidate to join the team at a pivotal moment in the development of Spear's as a brand and as a business.
 The successful candidate will:
Shape Spear's approach to covering the wealth management industry and the world of private clients
Create authoritative, stylish content that will help Spear's to cement its reputation as an indispensable source of industry news and insight for wealth management professionals
Use email newsletters, social media, the soon-to-be-relaunched Spear's website and other digital means to build a highly engaged community of readers within the wealth management industry and wider private client world
Oversee the wealth management research process of the industry-leading Spear's 500 directory, working with Spear's editor to expand the directory's reach
Manage junior colleagues, and aid their development
Applicants should:
Be an accomplished journalist and editor, with at least 7 years' experience
Have considerable and demonstrable experience of covering the wealth management industry and/or the world of private clients and family offices
Have an excellent network within the wealth management industry/private client world/family offices
Take a digital-first approach to publishing
Be comfortable producing both in-depth longform content and tight, accurate, quickly written news stories
Relish opportunities to produce data-driven journalism
Have impeccable attention to detail
Be committed to producing excellent work
Be comfortable representing the interests of very wealthy readers and their advisers
Other desirable attributes include:
Strong leadership skills and the ability to manage a team to efficiently produce excellent content
A good understanding of SEO and analytics – and how these forces may shape editorial strategy
A strong understanding of social media, particularly as a means to generate engagement
Excellent communication and organisational skills
About New Statesman Media Group 
Spear's is part of the New Statesman Media Group. We explain how the world is changing for decision-makers in need of data-driven answers. We help our readers to lead effectively and define policies using the same rigour and quality journalism for which the New Statesman has long been admired.
This approach is part of our history. In April 1913, the New Statesman was founded as a journal for "rational and scientific method". The founders, Beatrice and Sydney Webb, took a forward-thinking approach to journalistic curiosity that still prevails today. The enlightened thinking of the New Statesman, combined with data-driven business journalism that uses science, rather than prejudice, is at the heart of the New Statesman Media Group.
Our sites will soon expand to cover banking, investment, energy, media, city planning, politics, technology and lifestyle. Using the most extensive datasets in the world we help decipher and explain everything from the geopolitical forces shaping investment flows to technological disruption driving the clean energy transition.
New Statesman Media Group has data at its core and will set standards for sourcing, explaining and visualising it. But while data informs our stories, our unparalleled network of experts and thought leaders will tell them. Our content is brought to you by some of the world's leading business and finance editors, digital experts, content specialists, data-driven journalists and data scientists.
How to apply
Please send an email to vicky.oakley@spearswms.com with 'Private Client Editor Application' in the subject line. Please attach your CV and a covering letter explaining why you would be a good fit for the role.