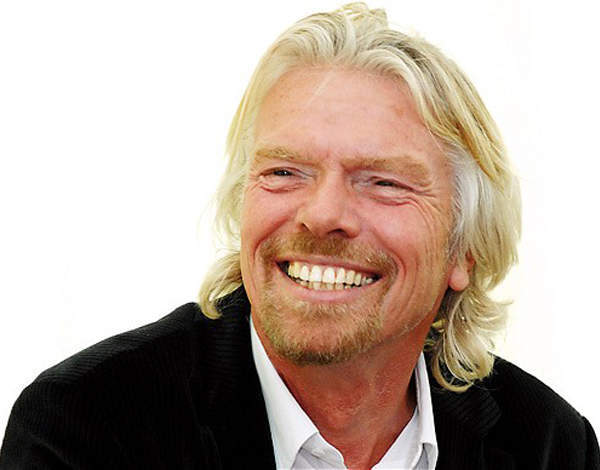 Philanthropy has traditionally been undertaken by successful, entrepreneurial individuals from the safety of a half-century career. However, Young Enterprise's new Tenner competition is encouraging Britain's youth to think about growing a business and giving to charity as two sides of the same coin (or note, in this case).
The Tenner scheme gives £10 to budding entrepreneurs from the ages of five to nineteen and challenges them to make a profit, pass on the tenner and give the profit back to the community. No one has been more enthused than backer and mentor Sir Richard Branson, who told Spear's: 'I think Young Enterprise's Tenner competition is a great way for young people to try out business ideas, learn from their experiences and make a difference. The competition shows one can get a business idea off the ground with as little as £10 and it's possible to make a profit if one has a great idea.'
Young Enterprise's CEO Michael Mercieca also highlighted the benefit of learning by doing and the ambition of the scheme to make young people develop businesses and their social conscience at the same time: 'The Tenner competition's strapline "It's in your hands" really encapsulates our philosophy to give young people a chance to explore their entrepreneurial instincts and desire for community improvements in any direction they choose.
Read more on young philanthropy from Spear's
'Young people are encouraged to "make a difference and give back", and many of the students taking part do so in aid of a charity which benefits from their profits. Their business can be run as social enterprises if they wish, directly giving back to their local communities.'
Sir Richard echoed the importance of return beyond profit: 'Importantly, Tenner also encourages young people to give something back to society with their businesses by donating the profits to local charity or by setting up social enterprises. It's wonderful to hear how local charities and communities benefit from these Tenner businesses.'
The Virgin magnate has been joined in his praise and support by Innocent Smoothie founder Richard Reed, Michael Acton Smith of Moshi Monsters and business secretary Vince Cable.
Their words have not fallen on deaf ears: although designed to run from March until the end of the school year, many of the start-ups from 2013 have evolved way beyond standard class projects.
Cinemas for junior schools are now being run by a Tenner team in Rotherham, not only making profit but providing an entertainment service for the community, while two classmates in Lancashire sold bird feed at Brockholes nature reserve, turning a £267 profit which they then donated to Lancashire Wildlife Trust.
Tenner actively rewards the most successful companies. This year's Tenner Enterprise winners, Archie Kenway, ten, and Lewis Frankcom, eleven, made a profit of almost £1,700 by investing the original £10 in envelopes and stamps with which to write letters sourcing items to sell. Their profits went to help raise road safety awareness after a friend of theirs was hit by a van.
2013 saw Tenner run in 342 schools and inspiring 26,000 pupils. In 2014 Young Enterprise are aiming for 500 Tenner participating schools, combining the ethos of 'it's in your hands' with the need to 'make a difference and give back'. Over half the businesses set up are still going, the average return being £102 (900 per cent return for any potential angel investors), with the top 50 start-ups making £16,000 in total.
Conscientiousness combined with business flair has seen young philanthropists use their profit to patronise charities ranging from Great Ormond Street to Sue's Place bereavement counselling charity.
Registration for Tenner 2014 opens on 2 December. Perhaps more senior entrepreneurs will take a charitable note from their younger peers. For more info, see here