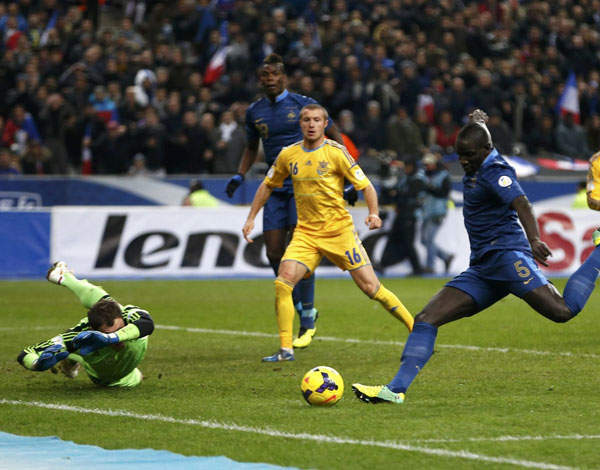 This tournament is already touted as one of the most exciting World Cups in recent years. We've seen the usual score of breathtaking goals, on- and off-pitch antics, favourites knocked out and underdogs climbing the ranks (Costa who?). But this year particularly stands out for the incidence of nail-biting conclusions.
Take the first few games. Holland looked set for an early exit when – with only three minutes to spare – they equalised with Mexico and then scored again to take victory. Or remember Sokratis Papastathopoulos' goal against Costa Rica in the 91st minute, shocking the bookies and fleetingly reviving Greek hopes?
And then there was of course Costa Rica itself, doggedly hanging on with only ten men for 54 minutes after an earlier red card only to keep a cooler head during penalties and book their fairytale spot in the last eight.
So what can philanthropists learn from all of this (other than that sneaking off to bed just before the final whistle is a bad idea)?
First, perseverance and stamina are not just important qualities to have in football stadia; they are equally useful in philanthropy. If a funder is really interested in tackling and, yes, perhaps even solving, a protracted social problem, this will take patience, time and nerve.
Secondly, while it is tempting and exciting to search for the silver bullet — a new, one-size-fits-all solution that can be applied to address a problem at scale — the reality is that most problems are very sector- and context-specific and will need bespoke solutions.This again will take the equivalent of added time, extra time and penalties. Interestingly, these points were among the ten key lessons recently shared in a short paper by a UK family foundation that focuses its funding on water, sanitation and hygiene (WASH) in developing countries.
The Stone Family Foundation was set up by a successful entrepreneur, John Stone, following the sale of his business and he has invested more than £10 million in WASH since 2010. It aims to address the shocking fact that over 740 million people do not have access to safe drinking water and that one in three do not have a hygienic toilet.
The foundation has learned that while the search for a silver bullet or universal new technology has always been tempting, this simply does not exist. Instead solutions have to be tailored to suit different customers and geographies, and this takes time to test, refine and sustain. Adding chlorine to water to purify it works in Kenya and Uganda, but it certainly doesn't work in Cambodia. The population can't stand the taste.
The foundation focuses on funding sustainable business models to get WASH products and services that people actually want (not what donors think they need) to poor households. This often means funding high-risk work that others cannot or will not fund, and requires a flexible and patient approach, especially as projects in the WASH sector are nascent and usually require a substantial amount of behaviour change.
This takes longer than the usual two-to-three-year grant cycle of a funder, and things may not work out as expected. The Stone Family Foundation has learned that there are no quick wins – they're in it for the long haul.
Costa Rica-style, the foundation has seen the first successes of this approach: two of its grantees, iDE and WaterSHED, have together sold 150,000 low-cost toilets over three years using innovative ways of marketing in rural Cambodia.
Of course, perseverance and patience sound far less appealing than a goal scored soon after the whistle, but sometimes this is exactly what is needed to achieve the best results.
Lena Baumgartner is deputy director of research and consulting at NPC