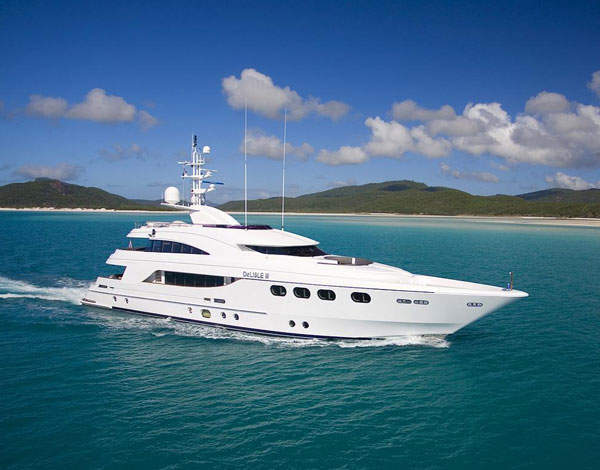 As with a number of sectors, the superyacht industry has shown signs of recovery from the 2008 banking crisis. Recently the industry has posted some encouraging financial results that shows significant growth.
This growth has been across the board: orders for new yachts are up, yards are undertaking more new build and refit projects, the worldwide second hand brokerage market is on the increase and more people are visiting the major boat shows such as Monaco, Cannes and Fort Lauderdale.
A knock-on effect of more yachts being built, sold, delivered and chartered, however, is that insurers and lawyers have seen an increase in superyacht claims and litigation. An apparent difference to pre-2008 environment is that many more of these claims are being played out in the press, who in recent months have reported on cases involving high profile individuals such as Nat Rothschild, Kirill Pisarev and Micharel Hirtenstein. Going back a little further we have also been able to read about disputes relating to yachts owned by Boris Berezovsky and Steve Jobs, both late of this world.
The types of claims that are being seen relate to such issues as build and finance disputes, collisions, charter disputes, heavy weather damage and fires on board. Fires, in particular, cause costly damage, no matter how small, because of the value of the fixtures and fittings and the materials used to build the superyachts.
The hot topic though over the last couple of years when it comes to claims has been that of painting superyacht hulls; one particular well-reported case illustrates that.
In 2013 a claim was issued in the US courts involving the Russian tycoon Andrey Melnichenko's yacht 'A' which highlighted the difficulties (and costs) involved in repainting modern superyachts to the exacting standards expected by wealthy owners. 'A' (the name deriving from the first initial of Mr Melnichenko and his Serbian model wife, Aleksandra Nikolic) is a £200 million 391ft yacht built by Blohm and Voss and designed by Philip Starck and Martin Francis.
In 2013 Mr Melnichenko sued the paint company tasked to paint the hull for £64 million after complaining twice (the company initially repainted the yacht hull after the first complaint) for not producing a reflective enough finish, according to the owner. Mr Melnichenko argued that the hull had a cloudy appearance and that there were areas where different coats of paint had separated causing lines and sags.
This claim and the other high profile examples listed above are being reported upon because the proceedings are being issued in the arena of the public courts. The fact that we are seeing more of these 'public' claims in the press suggests that these reported cases are only the minority of disputes.
The increase in these claims is more than likely to mean that there are many more cases ongoing privately as disputes involving some types of claims such as those involving chartering superyachts and construction disputes involve arbitration clauses, so the disputes are heard and decided behind closed doors.
The reason why there appear to be more claims than before 2008 is unlikely to be a coincidence. Whereas in the past superyacht owners may have wished to keep their affairs in private, the money involved in claims involving superyachts is usually significant.
Even if we are in a period of recovery, the attitude to money could well be different following the financial crash and this appears to have produced a more robust approach over such disputes where individuals, including high profile individuals, are willing to fight for every penny even if that means that such scraps are aired in the press for all the world to see.
Daniel Crockford and Alex Penberthy are consultant solicitors at Keystone Law specialising in marine insurance claims in the yacht and superyacht industry