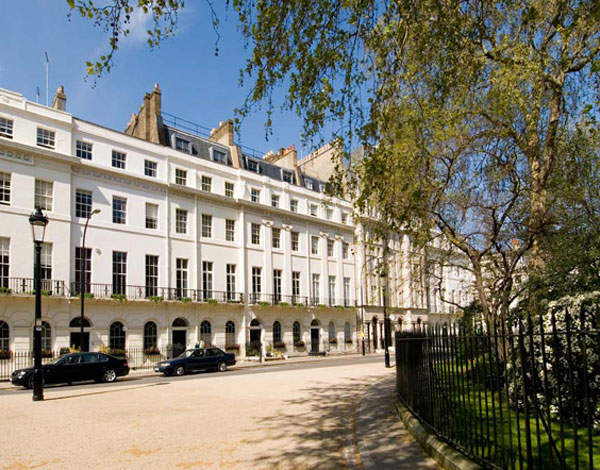 For the young and privileged recent graduate, the berserk London property market represents a cold harsh dose of reality as areas once sought after are now utterly unaffordable. It's time to raid the Bank of Mum and Dad.
No one will pity James from Surrey. He can no longer afford a nice one-bed in Notting Hill, perfect for Saturday brunch at 212. Nor Jake from Hampstead, who so badly wanted a pad in Fitzrovia, walking distance from that midweek date at Roka. There is now a generation of graduates who thought they were from privileged backgrounds, only for the London property market to inform them otherwise.
'But mum!' goes the cry. 'I have to be in Maida Vale – all my friends are moving there (and it's close enough for you to deliver from Panzers)!' (Panzers, as you'll know, is a legendary St John's Wood deli.)
Read more from Spear's Boy About Town
A cool two-bed in Primrose Hill will set you back over £1 million, and a decent two-bed in Clapham, Battersea, Camden or Shoreditch can comfortably break the £750,000 mark. A combination of bankers and foreign money have heated up the market, making it fiercer than Tyson v Holyfield. Raised ground floors, loft conversions and anything with a second bedroom decent enough to rent to a less fortunate mate gets snapped up hours after coming onto the market.
I know of David, who took his inheritance early to buy in Balham, and although only whispers, I have heard that parents have sold holiday homes to fund first flats for their offspring. Second mortgages are being taken on family homes, or downsizing to release equity to help with deposits. There has even been talk of inherited mortgages.
Such is the rush that people recognise the absurdity, yet a combination of capital appreciation and the fear of missing out mean everyone is scrambling to get their kids on the ladder. A few months' delay may cost thousands.
According to the Telegraph, lending to first-time buyers in London in the first quarter of 2014 totalled £2.7 billion, up 50 per cent on the year before, and with decent flats in commutable locations often surpassing the £600,000 'Help to Buy' scheme cap, parents are feeling the strain.
Where else is the money coming from? With bank-borrowing at approximately four times income, someone has to find the extra £500,000 for that oh-so-cool-I'll-pretend-I'm-not-well-off-but-I-went-to-private-school-and-my-parents-bought-me-this-shabby-chic-squat-in-Brixton-because-it's-so-much-edgier-than-Clapham des res.
The way the London property market is going, many graduates and young City workers will be at home for longer than anticipated, and those that get help may find it doesn't stretch very far in 2014. However, luckily for them, wherever they do go, gentrification follows – and so do price increases.