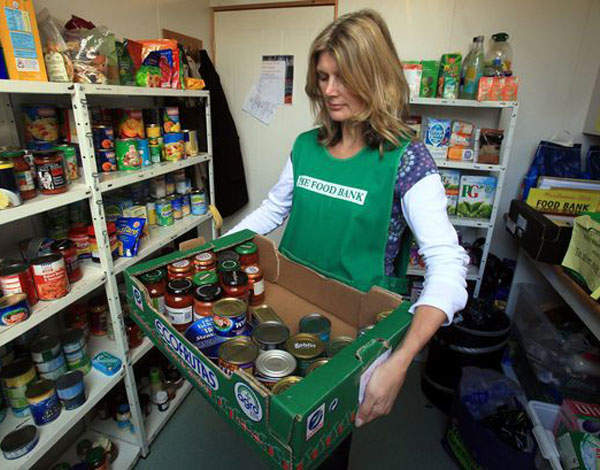 It was in October of last year that I wrote about a chilling political mood for charity campaigning*.
In the intervening period, things have not got any easier. From food banks to legal aid reformers, charities have come under hostile fire from politicians. Ministers have alleged political bias in charity campaigning and a left-wing 'take over' of major social justice organisations. Not for the first time, the UK's social problems — and the causes of those problems — have been contested and politicised. This is a real issue for charities who deal with the consequences daily.
Other parts of civil society have been swept up in this hostility. Mud has been thrown at political think tanks, whose work does so much to inform policy-making of different parties. Sceptics have highlighted the traffic of special advisors between government and senior charity roles.
I should declare straight away that I am a passionate believer in the importance of charity campaigning. Like other work pursued by charities, it needs to be robust, of course: a failed or even counter-productive bit of campaigning is no cause for celebration. But at its most effective — where charities have pushed for gay rights and votes for women, for example, in the face of bitter resistance by politicians of the day — campaigning can be an extraordinarily effective tool to achieve social change, addressing root causes of problems as well as providing services to mitigate their symptoms.
Furthermore, as my colleague Cecilie Hestbaek noted last week, campaigning is vital to a healthy democracy, and an important check and balance on government. The phrase 'speaking truth to power' is overused, but it accurately describes the duty taken on by many charities who want to speak for the disadvantaged and marginalised. Naturally, those in power don't like it, but it is the process by which charities can best help those overlooked or quietly cast aside by officials and ministers. And this is where philanthropy has a unique part to play.
Because philanthropy can take a long-term view of social progress, it can rise above the short-term expediency and battling of the political cycle. To the brave philanthropist or foundation, the tyranny of the day's headlines can matter less. It can use its independence to support causes that are unpopular or find themselves in opposition to the government of the day.
There are many terrific examples of this. The Barrow Cadbury Trust and Joseph Rowntree Foundation are two funders that have spent more than a century fighting for social justice, and continue to back causes like the rights of asylum seekers, which are far from political favour (and unlikely to fall into favour any time soon). This is a crucial role in a well-functioning democracy, and one which philanthropy is uniquely placed to perform.
This sort of philanthropy can act as an insurance policy against charity work drowning in short-term politics, and as a guarantor that the needs of those we exist to serve are always put first. And it ensures that charities in turn can argue tirelessly on their behalf, without fear or favour.
Rob Abercrombie, director of research & consulting, NPC