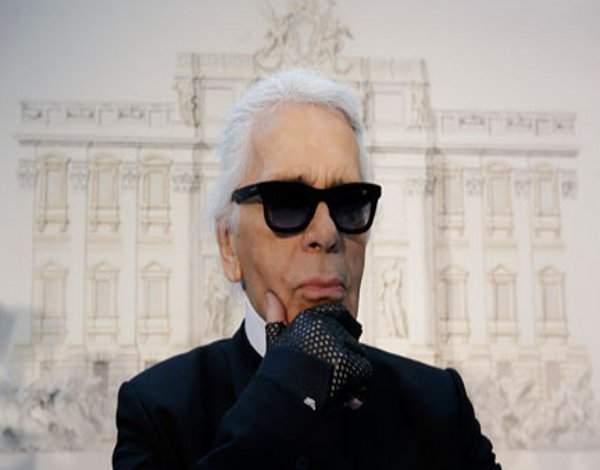 For decades the Trevi fountain has conjured up the image of a doe-eyed Anita Ekberg cavorting at night in an evening dress and fur stole. From now on, however, another, somewhat less playful, character may be linked to the monument's fate: Karl Lagerfeld.
With a studiedly solemn air, the fashion designer swept into Rome's Capitoline Museums on Monday as Fendi, the Italian luxury goods brand of which he is a creative director, announced that it would be funding a €2.18m (£1.87m) restoration of the crumbling baroque masterpiece.
Read more: Karl Lagerfeld on Rolls-Royce, photography and British style
Lagerfeld, who will be producing a series of photographs of famous Roman monuments to accompany the renovation, posed in dark glasses for the photographers before taking his seat beneath the museums' emblematic Equestrian Statue of Marcus Aurelius.
With the air of a modern-day emperor riding to the rescue of a much-loved piece of Italian heritage, whose state the authorities have described as critical, he said: "It's a great idea. It's a great project, because this fountain is famous in all the world, like the Colosseum or St Peter's, and I'm happy that we can all help."
Read the full story at guardian.co.uk
Don't miss out on the best of Spear's articles – sign up to the Spear's weekly newsletter