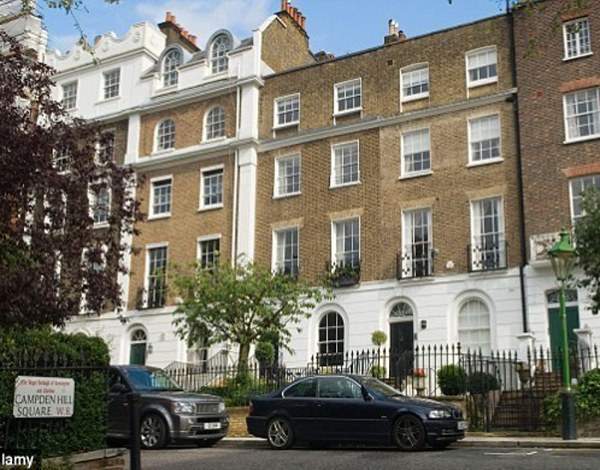 Non-UK citizens have bought almost eight out of ten luxury new-build homes sold in central London in the past two years, a study has found. But is this good for Britain?
According to research by estate agents Savills, Chinese and Hong Kong nationals were the largest buyers by volume, having purchased 39.5 per cent of the capital's newly built prime residential properties – defined as those priced at more than £1,000 per square foot.
They were followed by British buyers (21.2 per cent), Middle Easterners (18 per cent) and Russian and Eastern European (10.7 per cent).
The report also suggested that this wasn't bad news for occupancy, as most of those buyers were effectively resident in London, living and working in the city despite being born overseas.
Yolande Barnes, Savills' director of residential research, told the Financial Times that accusing foreign buyers to be causing a spike in London house prices is 'verging on the xenophobic'.
'There's a lot of money in London, whether it is from UK nationals or foreign nationals, and simply not enough housing,' she said.
Developers have also said that overseas prime sales have a positive effect on the London residential market, as they ensure they have profits with which they can fund the construction of cheaper houses.
Not everybody agrees. Just last week the Royal Institution of Chartered Surveyors – the professional body for those in the land, property and construction industries – called for the Bank of England to limit house prices increases to 5 per cent a year, 'in order to prevent another housing bubble, reckless bank lending and a dangerous build up in household debt'.
Of course, London's ability to attract people from every part of the world is a testament to the fact that it's a multicultural city and a safe place to live and do business. But England is also in the middle of a housing crisis, with the number of new households increasing faster than the number of houses built. According to housing charity Shelter, the government's plan to build 150,000 affordable homes over the next four years will cover less than a third of what is actually needed.
So, while prime has never been more popular, non-prime is what the country really lacks – and is what developers need to attack.
Read more on property from Spear's</a>