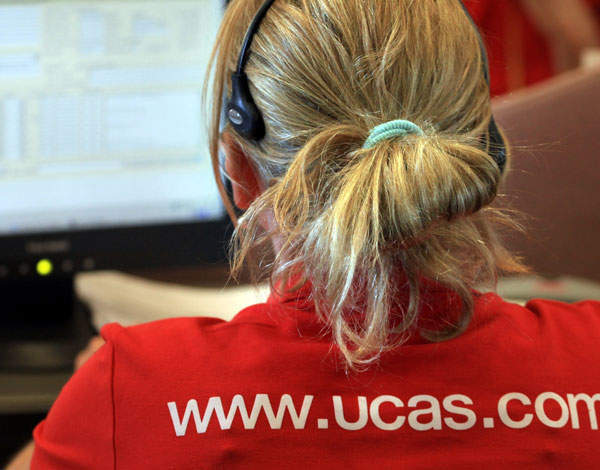 Tomorrow is A-level results day. It's a hugely important moment for seventeen- and eighteen-year olds across England and Wales, one that represents the culmination of two years' hard graft. Most will get the results they want and go on to the university they chose, but not everyone will achieve what they need to reach their first choice. Fortunately, a simply-designed, effective system is in place to help both them and the institutions who might want to snap them up.
The UCAS Clearing system is a essentially a matching service, bringing together universities and colleges with available places and students keen to fill them. So far, so sensible. Let us imagine, then, if this service were available for the charity sector. What would a funding clearing house look like?
Charities would register and provide basic information common to all grant applications. They would then complete one application form — just one — detailing their project and its impact, and send it off to potential funders. If they don't receive funding, they would post their application to the funding clearing house. The application would go online so funders could browse for potential organisations. Once they find one, they could then make contact and carry on from there.
The need to complete multiple applications tailored to each funder's requirements would disappear (a process that NPC Chief Exec Dan Corry has rightly called 'nuts'), saving precious time and money. And a streamlined grant-making process would benefit philanthropists and foundations, too. It would provide access to new, exciting projects that funders might otherwise never know existed. Plus all the information would be ready in one place, getting money to good organisations faster.
One group that has already started thinking like this is Big Bang Philanthropy — thirteen funders whose focus is on driving funds to great organisations to achieve a greater impact. Members of Big Bang Philanthropy identify and propose organisations to each other, and those that are interested then commit money on their own terms.
This mixture of collaboration and autonomy has positive impacts for potential grantees. There aren't thirteen different grant proposals, just the one, and it's shared with everyone in the group. If your first choice says no, there are twelve left who just might say yes.
Simple changes to the system could mean that instead of ploughing through numerous grant applications, organisations could apply their efforts where they're really needed — ultimately, achieving more impact on the ground. This might offer an even greater breakthrough to smaller charities with limited resources — localgiving.com is one project exploring models that might deliver this.
The design of a funding clearing house is no easy feat, of course. But surely innovations like these need exploring if we are truly dedicated to achieving a greater impact with our giving. A funding clearing house could have the potential to change funding dynamics in the way started by Big Bang Philanthropy. It's an idea whose time may be coming.
Rachel Wharton is a researcher at NPC