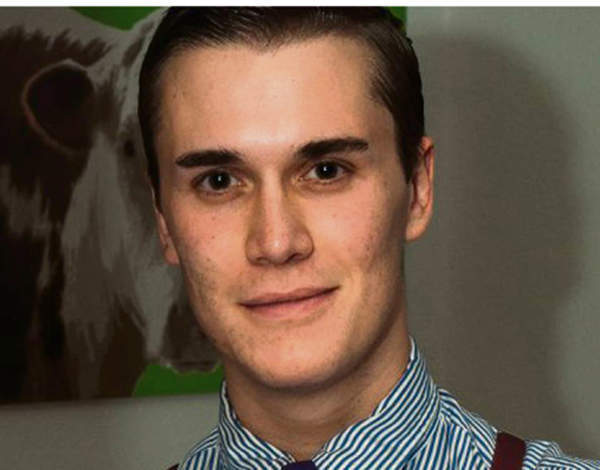 A JOB TO DIE FOR?
After the suicide of yet another high-flying executive, companies are finally realising that stress at work is an issue that needs urgent attention, says Rob Davies
On 26 August, industry giant Zurich Insurance was shaken by a tragic shock: finance director Pierre Wauthier (pictured above) had taken his own life. While no one will ever know exactly what led him to this end, he did leave a suicide note that explicitly tied his death to the immense pressure of his working life. What is all the more concerning is that such a tragic tale is becoming a commonplace in Swiss business life.
In 2008, the chief of private bank Julius Baer, Alex Widmer, had died by his own hand as the banking crisis loomed. Adrian Kohler, chief executive of herbal sweets firm Ricola, threw himself in front of a train in 2011 after admitting responsibility for what turned out to be relatively minor accounting irregularities. And just weeks before Zurich Insurance's dark day, Swisscom boss Carsten Schloter also took his own life. In newspaper interviews, he had lamented his own inability to defy the summons of his smartphone, as well as the pain of living apart from his three children after a divorce.
Read more on finance and asset management from Spear's
What this pattern has shown is that suicide by high-powered executives is not limited to familiar tales of a firm hours from bankruptcy, or a director tired of covering up a major fraud: it is also a phenomenon among business people seemingly at the top of their game, yet riven by demons. And Switzerland is by no means alone when it comes to executive stress. In the City of London, the Coq d'Argent restaurant briefly gained notoriety as a suicide hotspot after several incidents in which people jumped from its high terrace.
Stress has killed in subtler ways, too. Young BoA Merrill Lynch intern Moritz Erhardt (pictured below) collapsed and died this August after working inhuman hours in the hope of impressing his prospective employer.
Yet, when it comes to the very highest level — the boardroom — Britain has suffered less than Switzerland from this phenomenon in recent times, and I suspect the answer may lie in the ability to recognise an emerging problem and deal with it swiftly and compassionately.
In late 2011, Lloyds Banking Group chief Antonio Horta-Osorio admitted he was suffering from exhaustion. His doctors ordered him to take up to eight weeks off — a decision that was ratified by the Lloyds board, even as the semi-nationalised bank was in the midst of some of its hardest travails. Horta-Osorio received treatment and his colleagues have been rewarded for their patience: the bank is beginning its return to private hands.
Read more on women's work pressures from Spear's
In an interview with the BBC recently, he offered some insight into the unique strains suffered by a chief executive. 'Leadership is a lonely thing,' he said. 'When you have to make tough decisions in relation to strategy or very important issues you have to take them in the end alone.' Horta-Osorio's case can only pave the way for a more compassionate approach in a world where dog doesn't just eat dog, it steals its kennel and its bone too.
Since Horta-Osorio's break, G4S CEO Nick Buckles has cited exhaustion when he took an eight-week break amid tough times for the security firm. Shell chief Peter Voser, meanwhile, is retiring to pursue a change of lifestyle at the age of 55. Whether Britain has got the work/life balance right is subjective, but what is clear is a willingness to acknowledge that mental illness or stress does not constitute weakness.
Brain drain
Even the most ruthless companies ought to take note, for there is money at stake as well as the wellbeing of staff. A World Health Organisation report cites studies that pitch the cost of stress at up to $300 billion a year in the US alone, while using different methodology the Health and Safety Executive in the UK estimates that the cost to Britain of stress is £3.7 billion a year, with 13 million employees at risk of mental-health problems.
According to Dr Jeremy Broadhead, a consultant psychiatrist at the Priory Group, a trial carried out with a FTSE 100 employer showed that the treatment it provided ended up saving the company as much as it cost. Given the economic benefit, the intangible benefits of wellbeing and happiness among staff become a free and welcome gift.
Switzerland is not alone in having a demanding and competitive working culture, but like every powerhouse economy or business its success depends not just on graft, but also on human compassion. Perhaps it is time for its companies to start emphasising the latter, not just the former, with its fatal cost.
Rob Davies is the City correspondent of the Daily Mail