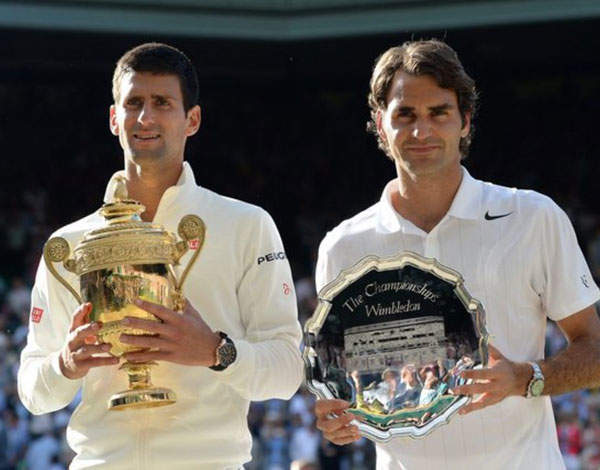 Once again, the sporting institution that is Wimbledon has ended in style, climaxing with Novak Djokovic's spectacular victory over Roger Federer last Sunday.
<p>While we mournfully devour a final bowl of strawberries and cream and pack away our wet-weather gear for another year, we can take comfort from the fact that this legend of a tournament will be back next year, attracting the world's best players and promising some of the world's most exciting tennis. But for how long will this be true? Are our tax laws making it too unattractive for sportsmen resident abroad to come to SW19?
In the UK, HMRC levies tax on the income of foreign sportsmen and women if related to their performance at a UK sporting event. This includes all prize money and appearance money and, assuming the best tennis players will earn income in excess of £150,000, this will mean tax at a rate of 45 per cent on relevant earnings for the tax year 2014-15. This may be a hard pill to swallow for Wimbledon's finest.
Perhaps even more unpopular are the rules that impose taxes on the global sponsorship income earned by non-resident sportsmen and women. In order to calculate the percentage of this global income that is taxable, HMRC divides the number of days a foreign athlete spends training and competing in Britain in a year by the total number of days the athlete trains and competes around the world.
When a sportsperson's sponsorship earnings can reach the multi-millions, it is clear that a tax bill on even a tiny percentage of worldwide income could be huge, far outweighing what they could earn competing in Britain.
This will no doubt be playing on the mind of Djokovic (and his advisers) whose tax liability on his £1.76 million Wimbledon prize money could be entirely overshadowed by the tax payable in respect of the sponsorship income he receives from Seiko, Uniqlo and Mercedes-Benz (depending on the time he has spent during the relevant period training and competing in the UK).
This fiscal policy has in recent years led to many top athletes deciding against entering UK events. For example, in 2012, Rafael Nadal openly criticised the UK tax regulations, claiming they made it 'more and more difficult to play in the UK', and now skips the pre-Wimbledon grass-court tournaments in Britain and prepares instead in Germany.
As a response to the unpopular regulations, HMRC has now begun to offer tax concessions for certain large sporting events, such as the Olympics and the Commonwealth Games, exempting non-resident individuals from UK tax on their appearances. However, due to the lack of a competitive bidding process to stage Wimbledon, it is highly unlikely that such a concession would ever be applied there.
Although money is (hopefully) not the most the important incentive for a great tennis player, it cannot be denied that a colossal tax bill for sponsorship income is likely to be an unpleasant and unwelcome by-product of their moment of glory. If the UK wishes to continue to host world-leading sports events and attracting the world's greatest sporting talent, therefore, it may need to think quite seriously about relaxing yet further the relevant tax rules in certain circumstances.
Hannah Blakey is with boutique private wealth law firm Maurice Turnor Gardner LLP