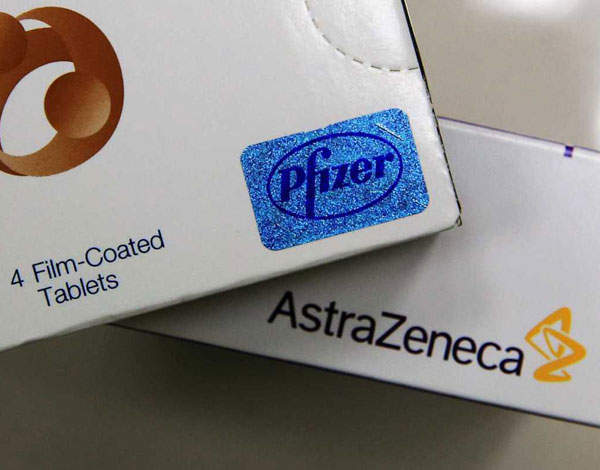 After weeks of speculation, Pfizer's bid to create the world's largest drug company is off the cards. AstraZeneca's rejection of its £69billion offer dwarfs the £39 billion income of the entire UK voluntary sector — yet it's a topical issue here too, with the Charity Commission registering 126 mergers in the last year.
The sector is often accused of having 'too many charities'. Lord Ashcroft called for the consolidation of 350 armed services charities in the UK earlier this year, revealing that one charity stands ready to help every eight service leavers in need of their support.
It can be a good move: where charities' missions align, merger can reduce duplication, generate economies of scale and allow charities to leverage each others strengths, particularly in a tough funding environment.
Read more on AstraZeneca and Pfizer from Spear's
In 2012, the Princess Royal Trust for Carers, which had a national profile and a broad donor base, merged with Crossroads Care, bringing specialist local knowledge and statutory funding, to form Carers Trust. It's early days, but the new trust is already benefiting from an improved brand and increased funding. Similarly, Cancer Research UK has attracted far greater profile and income following the 2002 merger of the Cancer Research Campaign and the Imperial Cancer Research Fund.
For philanthropists, the prospect of a streamlined sector that delivers maximum impact for beneficiaries holds obvious appeal. But a merger is hard work and high risk. It is widely reported that around 70 per cent of corporate takeovers fail to maximise shareholder value. It's harder to quantify success rates in the charity sector based on the more slippery metric of improved social impact, but it's certainly not easy.
Charities should not underestimate how complex and time consuming it is to find potential partners, scope out a merger, conduct due diligence and get legal paper work in place — not to speak of the cultural issues surrounding any attempt to bring two different organisations together. It can be a fraught time, with CEOs in the tricky position of having to mediate between the sometimes conflicting positions of trustees, employees and service users on the merits of merger.
So should philanthropists steer clear or offer their support? First, if you're thinking about setting up your own charity, assess what's already out there. If a good organisation already works towards what you're trying to achieve, consider how you can support it rather than duplicating its efforts. This way, you diminish the need for a merger further down the line.
Second, don't push a merger on the organisations you fund. A merger requires huge commitment and should only be done on a charities' own terms if it's to have any chance of success.
But philanthropists can play an important role in supporting grantees who do want to consider merger. It is incredibly hard for a charity to find the resources to pursue a merger alongside their day-to-day work, so one of the most valuable contributions you can make is to open your funding criteria to providing unrestricted support to help charities through key transitions, including a merger. You can ease the process by supporting:
Management capacity: charities considering merger are often already under considerable strain, and are unable to devote the time needed to exploring and implementing a merger. Funding a staff post or external support can help ensure mergers are well thought through and pre-empt potential challenges.
Specialist advice: mergers often require a huge amount of specialist expertise — in governance, finance, legal issues, HR and communications. Helping charities access relevant advice to assess the feasibility of merger (as Esmee Fairburn does through its merger fund) and implement the merger can increase the likelihood of success.
As with AstraZeneca and Pfizer, charities thinking about a merger may decide it's not for them. Ultimately, funders will need to be patient. And whatever the outcome, do not underestimate the support you can offer your grantees through what can be a turbulent but potentially transformative time.
Dawn Plimmer is a senior consultant at NPC