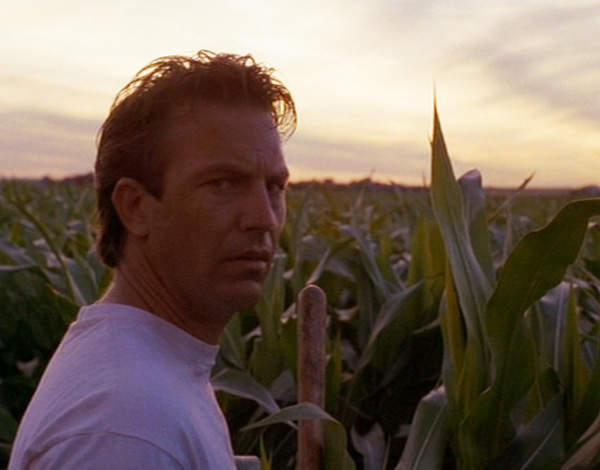 I have long been a fan of the movie Field of Dreams. Kevin Costner, an Iowa farmer, hears a voice that whispers 'if you build it, he will come' and later sees a vision of a baseball diamond in his cornfield. If he builds it, the voice seems to promise, Shoeless Joe Jackson of the Chicago Black Sox will come and play. He builds it and Joe comes. A fantasy version of supply-driven economics?
The phrase springs to mind as we wait for George Osborne's upcoming Autumn Statement in the expectation of greater support – possibly tax breaks – for investments in social enterprises to encourage better take up by investors of this newish vehicle. The government has already positioned itself squarely behind social investment as the biggest supplier of finance so far, building and investing in the infrastructure of the market through Big Society Capital. The UK social investment market is currently worth around £200m; now the government is keen to pass the baton and help others to take over the running.
Social investment is the provision of repayable finance to charities and other social enterprises with the aim of creating social impact and sometimes generating a financial return too. This 'double bottom line' – social impact and financial return – is a critical part of social investment and what differentiates it from a grant (which looks only for social return) and a financial investment (which looks only for financial return). An investor is likely to have to give up some financial return in order to achieve a social return.
Read more on social investment from Spear's
Large trusts and social banks have also been at the forefront of providing funds to social enterprises. Indeed over 90 per cent of all social investment to date has been in the form of bank loans from social banks, such as Charity bank and Triodos. But research shows growing demand from individuals for investments that bring about social change whilst providing some financial return — and they're being offered more choices now than ever before.
Several charities have launched bonds for retail investors (such as Greenwich Leisure) and there has been an increase in community share offers where investors can support local projects (such as Ekopia). In January 2014, Threadneedle Investments, in partnership with Big Issue Invest, is launching a Social Bond Fund which will invest in bonds issued by charities and not for profit organisations. This is pretty big news: it's the first diversified fund available to retail investors which can be bought and sold every day.
The benefit of a diversified fund is that professional fund managers can invest in a number of different opportunities which may not be available to individuals or may require too high a minimum investment. It should also serve to reduce the overall level of risk. NPC has argued that the development of this kind of vehicle is essential before individuals will feel confident in becoming social investors, so we hope it has the desired effect. There are also signs that pension funds are starting to look at social investment for the first time.
So with all this potential demand from investors, are charities and social enterprises equipped to access it? Once again, the government has been active in providing funds for helping organisations prepare themselves for social investment. But charities need to think carefully before taking on social investment: they need to understand the risks and take steps to mitigate them, and be clear about how the investment will create social benefit and improve the lives of their beneficiaries.
Social investment is not a free hot dog and beer, and investors will expect repayment. But with the right infrastructure, charities and investors alike will get to go to the ball game.
Abigail Rotheroe is a consultant at charity think tank and consultancy NPC. For more information on social investment please see NPC's recent Best to invest? report