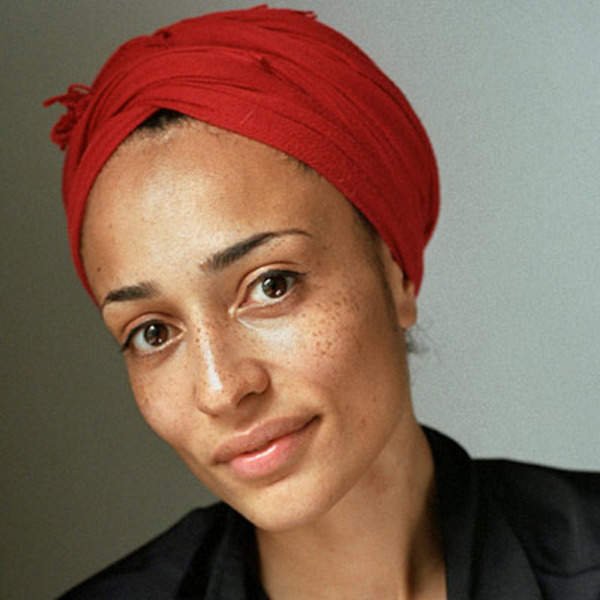 Listening to Desert Island Discs this weekend, I was struck by author Zadie Smith's early life. It was not just that she achieved literary success at a young age — she completed White Teeth in her final year of Cambridge — but the fact that she went to Cambridge at all that surprised her.
Born in a working-class area of North London, she hadn't even heard of Cambridge until her friend's father, an Oxford professor, explained the process. 'Plenty of kids from my school could have got to Cambridge, but they had no idea what it even was,' she remarked.
This time of year sees thousands of students going off to university — but there are hundreds more who might be missing out through lack of education, information or by feeling that university is out of their reach.
Pictured above: Zadie Smith, an unexpected Cantabrigian
Research by the Sutton Trust shows that 3,000 state school students each year gain good enough grades to attend one of the thirteen leading universities but do not do so. And an Institute of Education study showed that 66 per cent of teenagers from families in the top fifth of household income went to university, compared to only 24 per cent from the bottom fifth.
Of course university is not suitable for everyone — and young people need to weigh up the benefits of a university education compared to the debt they will incur to pay for it — but clearly there are plenty of bright but disadvantaged children who are unable to fulfil their potential. In July 2011, the Sutton Trust revealed that the top five fee-paying schools won as many places at Oxbridge as 2,000 state schools and colleges combined.
A curriculum for donors
Philanthropy has a great role to play in trying to even out these discrepancies. The traditional and still popular approach is to fund scholarship schemes, particularly to their alma mater. There are also a growing number of charities working in this area.
IntoUniversity helps young people from disadvantaged backgrounds improve their educational performance and think about university via after school support and mentoring schemes. It has impressive results: 70 per cent of its 2011 Year 13 students (aged 18) progressed to higher education, compared with 24 per cent from similar backgrounds nationally.
The Sutton Trust itself funds summer schools at leading universities to give bright children from non-privileged backgrounds a taste of university life. And the Raising Aspirations programme based in Hackney (one of the UK's worst boroughs for Oxbridge acceptances) prepares students through unique relationships between university colleges that provide tailored advice and guidance.
And for those looking for social investment opportunities, there's the MBA Community Bond from Prodigy Finance — offering loans to students to attend leading business schools with an investor return of around 5 per cent pa.
So there are more ways now in which philanthropists can fund young people to access university. Perhaps with more donors prepared to step in and support some of these innovative projects, we'll see a range of new talent emerging in Zadie Smith's footsteps — students who might otherwise not have these opportunities in their lives.
Plum Lomax is deputy head of Funder Effectiveness at New Philanthropy Capital, providing strategic advice to a range of clients on how to give effectively.