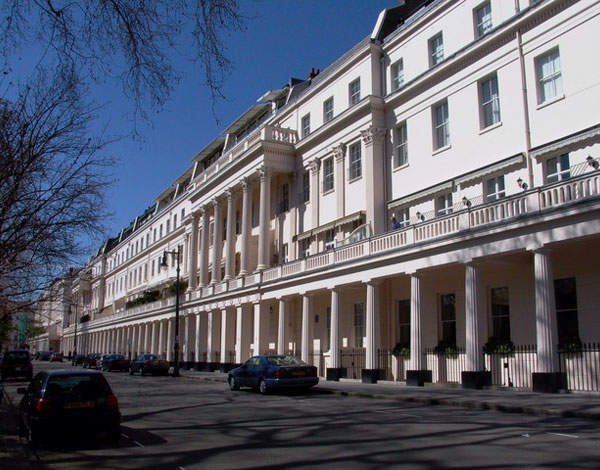 In the days when Woolworths sold everything for sixpence it used to be possible to buy large items in stages. A tyre this week, a handlebar the next, a pedal the week after, and before too long you could be the proud owner of an entire bicycle. It is not a bad way to buy a London house, either, though the bits do tend to cost more than sixpence. And while it can take rather longer, the rewards can be enormous.
One man has just spent twenty years assembling two adjoining houses in Eaton Square by progressively buying up the flats into which the houses had been spliced in the 1950s. He has benefited from vast house price inflation over that time, of course, but even had he paid the current value of the flats he would be looking at an impressive profit.
The two houses are now worth £50 million between them, 25 per cent more than they would be worth as flats. But turning the properties back into houses has created a further opportunity for profit. Such is the demand for quality London houses that when modernised they could be worth up to £50 million each.
Noel de Keyzer, who sells posh London properties for Savills, has seen a growing market for reconstituted houses over the past fifteen years. 'In nine of ten houses which have been divided into flats, the whole would be worth more than the sum of the parts,' he says. 'You have to go south of the river, to Clapham, Wandsworth, or west to Acton and Ealing to find houses which are worth more divided into flats.'
One reason is that property tends to be valued by the square foot, and there is a lot of wasted floor area in flat conversions. In the case of the Eaton Square houses, the flats had a total of 17,000 square feet. Once you count the staircases and lobbies, however, the area rises to 22,000 square feet.
The other factor is the relative supply of houses and flats. Over the past decade, vast numbers of luxury apartments have been built, and continue to be built, in prime parts of London. That has dulled the market for flat conversions, which tend to suffer from problems of noise transfer and are often left with odd-shaped rooms. On the other hand, very few new houses have been built, and certainly not of the quality of those in Eaton Square.
It is happening, too, in Hampstead and Highgate according to Trevor Abrahmsohn of Glentree Estates. In the 1950s the Bank of China took a 27,000sq ft house called East Weald, which in the post-servant age seemed an unmanageable size of property for a single family, and converted it to house 50 of its staff. Times have changed, however, and it has recently been turned back into a single, £65 million home.
Long division
It sounds like such easy money that you wonder why more people don't buy up converted flats and turn them back into houses, but of course there are a few snags, not least the problem of prising out existing owners. Unless you are planning to smoke them out like Peter Rachman, the notorious 1950s London landlord, used to do, you can't expect them necessarily to co-operate with your plan for personal enrichment.
You will either have to wait until people voluntarily decide to move on, or tempt them with an offer above market value. If there is just one flat in a building to assemble, and the owner gets wind of what you are up to, you might have to pay a ransom.
Then there are the planners. They don't always like it when houses are turned into flats, but then they are not much keener on flats being turned into houses, on the grounds that it will lead to a net loss of housing units.
For example, Richmond upon Thames's planning policy states: 'Reversions of houses converted into flats back into a single family dwelling house may be considered acceptable if the property was originally a single family dwelling house and it can be demonstrated the loss of units will be outweighed by environmental, street scene, transport or parking benefits which could not be easily achieved without the reversion.'
In other words, be prepared to argue that it will help solve an on-street parking problem or will help restore the appearance of an old property for heritage reasons.
That is not much of a challenge, given the quality of many postwar flat conversions. There are plenty of horror stories of rooms without windows, architraves sliced through, hallways dismembered by protrusions of fuse boxes. Many of the flats being turned into houses have the appearance of having wanted to be houses all along. Their Berlin Walls of stud partitions are finally coming down.