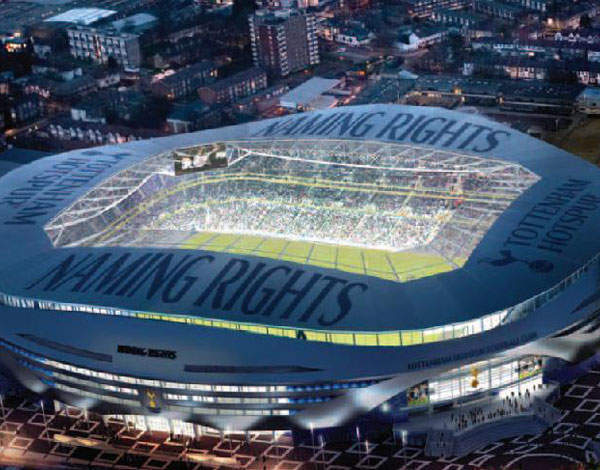 Approximately a decade after Arsenal, their fierce North London rivals, vacated their historic home and hallowed temple of footballing history for a sports-based urban regeneration project, Tottenham Hotspur Football Club will follow suit.
Leaving White Hart Lane, their much-loved ground, Spurs will say goodbye in order to make way for a £400 million state-of-the-art stadium-cum-footballing-temple and at the same time engage in a transformative urban scheme that aims to change the face and future of this somewhat forgotten corner of North London.
The Gunners moved away from Highbury in 2006. Many would claim the atmosphere at Arsenal has died as a result; certainly the exorbitant ticket prices, in part to fund the move, haven't helped the feeling of estrangement and loss of identity.
Football aside, by leaving Highbury, a whole commercial and residential redevelopment project was able to regenerate an underdeveloped part of North London and provide housing and services to thousands of people.
According to Zoopla, Highbury property prices have risen over 42 per cent in the past five years, and while such rapid rises are not expected in Tottenham initially, with regeneration comes gentrification, and Tottenham has the opportunity to cast a new future for itself. This is particularly of value given its pivotal role in the London riots three summers ago.
Approximately eleven hectares of land are earmarked for redevelopment in the areas surrounding The Northumberland Project, the new 56,250-seater stadium set for a summer 2017 opening. 1,200 new homes, many designated for affordable housing and partial ownership, are set for construction, along with a new park, a communal square and amphitheatre and space for new businesses and restaurants surrounding the stadium.
A new, modern, affordable 100-unit apartment block is soon to be on show opposite the current White Hart Lane stadium, and a real buzz is being generated in the area. A fresh thoroughfare will link a regenerated Tottenham to its underground station, and the new future for the area has already begun in earnest: one of the first in was Sainsbury's, opening a 78,000 square foot store in November last year, creating 280 local jobs.
Planning is in the final stages, and with Tottenham close to securing a temporary ground share with MK Dons in Milton Keynes, a new London destination is close to being given the green light.
I spoke with Lewis, a veteran North London-based consultant in the affordable housing and development scene, who remarked that the plans for Tottenham are one of the most hotly anticipated regeneration project of recent years. 'Although not on the same scale, it will be remembered among other great regenerative projects happening in the same era, such as Battersea Power Station.'
Spurs' new stadium will be the centrepiece of this urban renewal project. With government approval, council sign-off and a ground share almost ready, Tottenham will soon have a home great enough to help them break into the top four, and at the same time, a forgotten slice of London will get the regeneration it deserves.