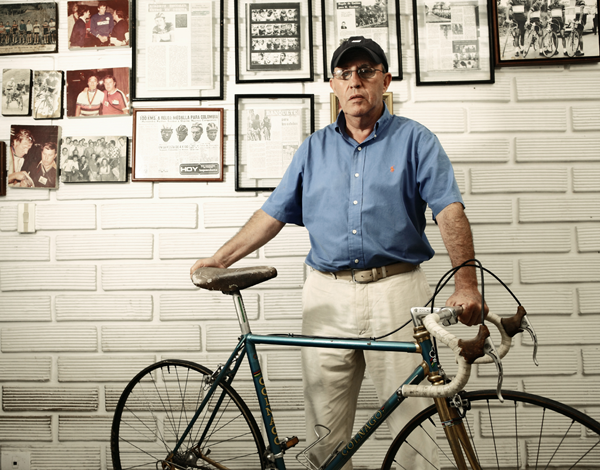 Pop culture pieces like Narcos and Zero Zero Zero highlight Colombia's troubled history, even as it emerges as a tourist destination with a bright future says Zak Smith
For the past few weeks, it has been next to impossible to miss the promotional activity surrounding the new Netflix docu-drama, Narcos. Weaving what should eventually be award-winning drama with archival footage, the series documents the sensational rise and hard-fought demise, for both drug kingpin Pablo Escobar and Colombia, of the illegal cocaine and trafficking trade that dominated the country during the 1980s and 1990s.
Launched to critical acclaim, the series is shocking, enjoyable and educational in equal measure, and almost as addictive as the substance the story centres around. The release follows that of Zero Zero Zero, Roberto Saviano's fastidiously researched account of the genesis of cocaine from production to murder and death, often in the streets that Americans and Europeans call home.
A gritty reminder of the dark side of drug abuse, it recounts a gory, rotten trade that is for the most part fuelled by the West and its insatiable demand, making Escobar at his peak over $60 million a day. A tour-de-force of storytelling, both Narcos and Zero Zero Zero sit as the jewels in the crown of an increased fascination with Escobar and Colombia, as the country moves away from civil war and its violent, drug-fuelled past to a more prosperous future.
According to euromoney.com, Colombia's growth rate of over 3 per cent will make it the world's seventh fastest growing economy of 2015, and with its Berkeley-educated finance minister Mauricio Cárdenas steering the ship, the country looks in good hands. Investment in the technology sector is bolstering an economy that relies heavily on natural resource output and is increasing optimism.
With the likes of Four Seasons opening luxury outposts in Bogata, one senses Colombia might just be working its way towards the next best travel destination.
What is so incredible is that in such a short space of time, Colombia, with its laidback charm and gritty reality, has managed to harness that which was so destructive and turn it into something that could end up being the centrepiece for the country's tourism industry.
For 70,000 Colombian pesos, roughly £14, a tour guide will pick you up from your hotel accompanied with a former Escobar soldier as driver-cum-bodyguard and take you to the main cemetery in Medellin, where the graves of most of the Escobar Gaviria family are interned, including Pablo, his mother and his associates.
You also get to relive Narcos, as part of the tour includes a visit to the site where Escobar's famous assassination attempt occurred during the Cali-Medellin cartel war.
You even meet Roberto, Pablo's brother, who shows you memorabilia from Escobar's life, including the first car he used for cocaine smuggling and the various spots where millions of dollars in cash were hidden in the years that Pablo ran the world's largest narcotics organisation.
While the tour doesn't end with a free sample, what it highlights is Colombia's journey from violent past to a fascinating, growing and progressive travel destination. And, if you can't make the flight over, the beautiful scenery and violent recent history are all available in the comfort of your living room via Netflix.